Why Honda & Suzuki Reduce The Motorcycle Price In Bangladesh & other Didn't?
Published On 05-Jan-2017 01:26pm , By Saleh
Bangladesh motorcycle industry is going through a revolution, something which is good for our economy. With backing from the government big companies will go ahead for manufacturing motorcycles in Bangladesh, thus it will help to get more job & motorcycles in the future will be more affordable in this country.So far only two companies reduced the price of their motorcycles question remains will other follow the trail or not!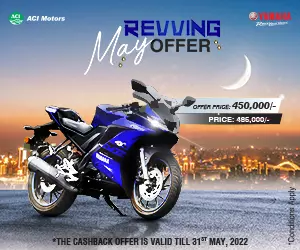 So far only two companies have reduced the price of their motorcycles, HONDA & SUZUKI (Now Hero also giving cash back offer) but many questions has been done over the past 2-3 weeks that when will other companies will reduce the price of their motorcycles! Sadly the regulation is a bit complicated but I will try my level best to explain this to you all.
Currently the import regulation of brand new motorcycles in Bangladesh is between 50cc- 155cc and motorcycles comes in Bangladesh in CBU or in CKD form which is explain below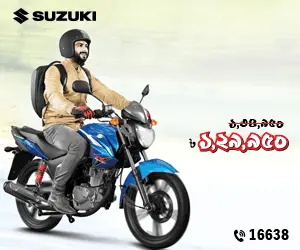 CBU: Complete Build Unit- Here the bike comes in a box with only few parts not attached with it (mostly tyres and mirror, in some cases body kit), the rest of the bike which includes the chassis, fuel tank, engine are all mounted with the bike from the factory outside Bangladesh. E.g:, Honda CBR150R,Honda Wave Alpha, All Yamaha motorcycles from ACI Motors (as of 31st December 2016). In CBU condition the tax is 151%.
CKD: Complete Knock Down- Here the bike comes in many small parts, only the chassis and engine comes intact from the factory outside Bangladesh & the rest of the bikes are assembled here, so the nuts & bolts are adjusted here following the manual of international factory regulation. E.g: Honda CB Shine, CB Trigger, Bajaj Pulsar AS150, Suzuki Gixxer & most motorcycles between 50-155cc. In CKD the tax is 131%.
PM: Progressive Manufacturing – This is the new regulation set by the government in the budget of 2016-17 where a company will place a progressive manufacturing plan to concerned government authority and upon approval they will get an import permission on reduced duty till two years from date of approval. On the Second year importer has to localize 10% of parts that is parts made in Bangladesh locally and then assembled with the motorcycle. Gradually each year importer has to add another 10% of parts till 5th year when the localization ratio becomes 50%.
Back in 2016-2017 in the national budget the government decided to promote progressive manufacturing in Bangladesh, so they made a new policy SRO NO: 155-AIN/2016/17/Customs Date June 2 2016(SRO 155), under this new policy all the motorcycle companies who will get permission for progressive manufacturing will pay a customs tax of 20% from 45%which is a reduction of 25%for CKD progressive manufacturers.
So only the companies who can afford to follow the policy of progressive manufacturing will be able to get the tax reduction advantage hence Bangladesh Honda Pvt Ltd were the first company to announce their price reduction & then came Rancon Motor Bike (Distributor of Suzuki Motorcycles) in Bangladesh after 6 months from budget declaration.
Few other motorcycle companies have also applied for Progressive Manufacturing license & are waiting for government approval on it, part of the regulation also said that if a company who achieved the progressive manufacturing license fails to follow the policy will pay a huge amount of fine to the government & for few companies the punishment will be so high that they might also shut down business in this country.
One of the biggest question which raised what is the position of Yamaha in all these, well as we know that Yamaha rebirth in Bangladesh under the roof of ACI Motors, & just like every companies they started their life in the CBU form, all their bikes coming are in CBU form from India paying 151% import duty, hence you get to see the best finishing in the motorcycles with ensured Yamaha quality.
One of the biggest advantage of having CBU bikes is that the finished quality of the bikes are top class, whoever bought the first lot of Pulsar AS150 or Gixxer whose bikes came as CBU knows that the quality of those bikes which came directly from India are better than those who bought afterwards and got CKD bikes. Also Yamaha are currently paying more tax per bike & still keeping a competitive price in the market with better service than earlier.
Yes it is a bit hard for the Yamaha lovers but motorcycle manufacturing is not like you make a factory & go, you have to go step by step & then move forward, developing countries like INDIA INDONESIA & THAILAND didn't became motorcycle hub in a single day but they took their time and moved step by step which took 30 years in India. Development of quality local suppliers for parts is a prime concern to enhance localization in Bangladesh where the lack of quality materials, electricity & skilled manpower still a big problem.
It is a nice initiative by the government to promote Progressive Manufacturing in Bangladesh which will help the bikers to get to use top brand motorcycles in Bangladesh in low price then it is currently.
You might also be interested in