What To Wear In Winter As A Motorcycle Driver?
Published On 25-Nov-2012 04:48am , By Raihan Opu
Winter is a normal mode of change of season. A biker should know What To Wear In Winter As A Motorcycle Driver? In our country the season change is not that apparent until December But the most brunt of the season change in the roads is on the bikers as cars and buses by design and formation add protection from the elements. The car stops rain,Cold and even cools the car with an ac in the summer. But the biker has to suffer the heart of the sun, get wet on rain and feel the cold bite of the winter season all doing that in the seated position on his open bike back.
What To Wear In Winter As A Motorcycle Driver?
Now in Bangladesh there are not many options in choosing from winter bike wear so today we are going to try to optimize what type of wear we will use so that we can at least be comfortable while biking in the cold of the December chill.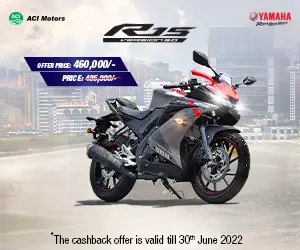 _x000D_
Suppose you are in a cold December night and driving at the speed of say 60 kmph. That would mean bone chilling winds of more that 80-90 kmph are crushing against your body and creating a feeling of numbness in you that can be really serious while biking.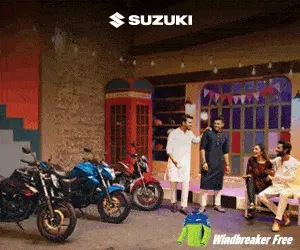 _x000D_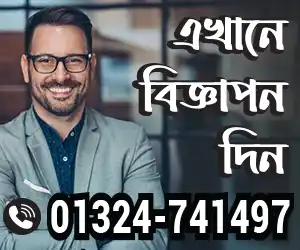 _x000D_
At first what a biker has to know that there are three main layers of clothing that we wear,in any situation, number one the base layer,this means out inner clothing our inner wear,this can mean any thing from gurysey to underwear. Wool and other natural fabrics do an okay job but the best performance we've seen comes from synthetics like polyester, rayon, lycra and otherwise. try to wear a synthetic t shirt under your clothes and do the same to your underwear. try to choose a synthetic made one.
_x000D_
Another part of the base layer is the socks. The feet is the least covered place in the body. The shoe does not play a major part in heating the body and thus looses heat faster than others. Better to wear a heavy woolen sock with synthetic lining to stop the heat from escaping.
_x000D_
_x000D_ The Second layer is the basic clothing. Please follow the same advice at this level too. The reason is that cotton and other natural fibers let air pass thorough while the synthetic stops it blind on the spot. So a synthetic shirt or t shirt is choiceable.
_x000D_ _x000D_
_x000D_
As for pants jeans rules all the way.
_x000D_
_x000D_
In really cold conditions, donning your rain gear will add an additional layer and help retain your body heat better and longer. Again, don't buy this on the cheap. The ones that come some times with bikes as gifts are really shitty, please look for good ones in either Banga bazar or bangla motor.
_x000D_
There are a lot of winter gloves on the market. The better made they are, the longer your hands will stay warm. Over 50 percent most peoples' hands will stay warm for the duration of the ride, but once the temps start dipping there are no gloves on the market that will allow you to retain heat beyond an hour or so. Why is this? Your fingers have the least amount of warming abilities of anything on your body when it comes to motorcycling. Unlike your toes, which are next to your larger mass foot, fingers need to be separated so there's not a lot of heat exchange going on. They have almost no muscular activity, they're thin and those little bones can't store much heat. Temps go below and it won't be long before you feel them get cold. You have two choices. Plan to stop every hour or so to have some coffee, eat a snack, check your tires, get some fuel or take a ¼ mile walk and pick up your phone messages. Any activity that gets you moving around is going to pump some warm blood through your system and get those fingers warm again.
_x000D_ _x000D_ _x000D_ [caption id="attachment_1984" align="aligncenter" width="248"]
Motorcycle Neck Warmer[/caption]_x000D_
Leather is and always has been the choice of the wealthy biker.If you have enough taka to spend then do buy a good leather jacket and that will be enough to heat up the body. It has a basic heating ability and also works good as a wind breaker.
_x000D_
Last but not the least a good helmet and a set of good kneepads might help to keep the ears and knee heated up for a long ride.
_x000D_
Hope this motorcycle winter tips help the biker to know about What To Wear In Winter As A Motorcycle Driver?
_x000D_ _x000D_
Related Articles You May Like:
_x000D_
You might also be interested in