The Perfect Balance: Bajaj Pulsar 150 ABS and its Stellar Mileage
Published On 14-Jun-2023 12:29pm , By Jahid Hasan Jojo
The Bajaj Pulsar 150 ABS is a popular motorcycle known for its performance and efficiency. With an impressive mileage rating of 40 kmpl, one of its standout features is its exceptional fuel efficiency. This means that for every liter of fuel consumed, the Pulsar 150 ABS can travel up to 40 kilometers, making it an economical choice for riders who prioritize fuel efficiency.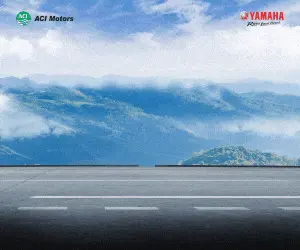 The Bajaj Pulsar 150 ABS motorcycle is a popular choice among biking enthusiasts, known for its impressive performance and stylish design. However, one crucial aspect that captures the attention of riders is its mileage. Understanding the factors that influence the mileage of the Bajaj Pulsar 150 ABS and discovering ways to optimize it can significantly enhance the overall riding experience. In this article, we will delve into the various elements that affect mileage and provide practical tips to maximize fuel efficiency.
Factors Affecting Mileage:
Engine Specifications: The engine plays a pivotal role in determining the mileage of any motorcycle. In the case of the Bajaj Pulsar 150 ABS, key engine specifications such as displacement, power, torque output, and the type of fuel injection system employed all impact fuel efficiency. Bajaj has engineered the Pulsar 150 ABS with a balanced combination of power and mileage, ensuring an optimal riding experience.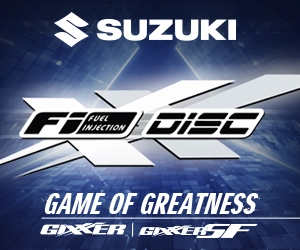 Riding Conditions: Fuel consumption is profoundly influenced by the riding conditions you encounter while operating your motorcycle. Riding in heavy traffic with frequent starts and stops can decrease mileage due to frequent acceleration and braking. Moreover, the type of road (city streets, highways, or off-road) and the terrain (flat or hilly) also affect fuel efficiency. Maintaining a consistent speed and avoiding unnecessary idling can help improve mileage.
Riding Style and Maintenance: Your riding style and how well you maintain your Bajaj Pulsar 150 ABS can directly impact its mileage. Aggressive acceleration, abrupt braking, and excessive speeds consume more fuel. Practicing smooth and gradual acceleration, maintaining a steady speed, and avoiding unnecessary braking can significantly enhance fuel efficiency. Regular maintenance, including proper tire pressure, clean air filters, and timely servicing, is crucial to optimize the motorcycle's performance and mileage.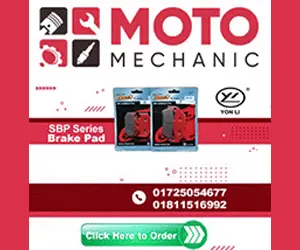 Methods to Measure Mileage:
Manual Calculation: One way to measure mileage is through manual calculation. Start by filling the fuel tank to its maximum capacity and recording the odometer reading. After covering a predetermined distance, proceed to replenish the fuel tank to its original level. To determine the mileage, employ the method of dividing the fuel consumed by the distance covered during your journey.
Digital Instrumentation: With its digital instrument cluster, the Bajaj Pulsar 150 ABS offers an array of valuable data, encompassing essential information such as mileage, to enhance your riding experience. Reset the trip meter and record the fuel consumption during a specific distance. To calculate average mileage, divide distance traveled by fuel consumed.
Optimizing Mileage:
Efficient Riding Techniques: Adopting efficient riding techniques can significantly improve mileage. To conserve fuel, employ smooth acceleration, steady speed, and proactive anticipation of traffic conditions. Riding at moderate speeds within the recommended limits enhances fuel efficiency.
Proper Maintenance Practices: Regular maintenance is vital for maximizing mileage. Follow the manufacturer's recommendations for oil and filter changes, inspect and replace spark plugs when necessary, and clean or replace air filters. Properly maintained motorcycles perform optimally, resulting in improved mileage.
Fuel Management: Using the recommended fuel grade for your Bajaj Pulsar 150 ABS is essential. Higher octane fuels may not necessarily improve mileage but can contribute to better engine performance. Avoid excessive idling as it consumes fuel without any productive output. Monitoring and addressing any fuel system issues promptly can help maintain optimal mileage.
Real-World Experiences and User Reviews:
It's always valuable to gather feedback from Bajaj Pulsar 150 ABS owners regarding their real-world mileage experiences. Analyzing user-reported mileage, taking into account different riding conditions and styles, can provide additional insights and tips for optimizing mileage.
The Bajaj Pulsar 150 ABS is undeniably one of the finest offerings from Bajaj Motorcycle. Known for its superior performance, impressive features, and reliable build quality, it has earned the title of being the best bike in Bajaj's lineup.
In conclusion, understanding the mileage secrets of the Bajaj Pulsar 150 ABS is essential for every owner. By considering the factors that influence mileage and implementing the outlined strategies, you can maximize fuel efficiency, extend your riding range, and enjoy a cost-effective and rewarding riding experience. So, take the time to discover the mileage potential of your Bajaj Pulsar 150 ABS and unlock its true performance on the roads.
Published by Jahid Hasan Jojo
You might also be interested in