Upcoming Bikes In Bangladesh 2019
Published On 05-Jan-2019 05:51am , By Ashik Mahmud
In the year 2018, we have seen some very good bikes getting launched in Bangladesh in the premium segments. Bikes like Yamaha YZF R15 V3, Honda CB Hornet 160R, Bajaj Pulsar NS160, TVS Apache RTR160 4V, Lifan KPR165R, Taro Gp & many more. Today we will discuss about the Upcoming Bikes In Bangladesh 2019, the list of bikes we think might come to Bangladesh in the year 2019.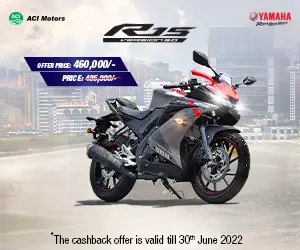 The motorcycle market is booming in Bangladesh, we have seen that over the past 3 years in the growth of motorcycle sales in Bangladesh. Given that we are only stuck in the 165cc motorcycle barriers then we believe that the following bikes will make its way in Bangladesh. All the names in the list are just speculations from BikeBD & nothing official from the motorcycle companies, so we don't know about the launch date & price of the bikes.
Honda
Honda last year launched the Honda CB Hornet 160R & Honda Dio. This year we believe that Honda will launch Honda CB Hornet 160R (2018). The new 2018 edition has single channel ABS braking, dual disc brake, LED headlight, new attractive graphics & many more changes compared to the current Honda CB Hornet 160R.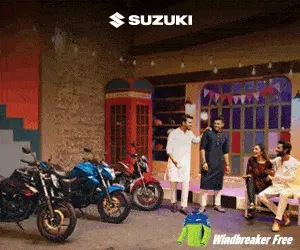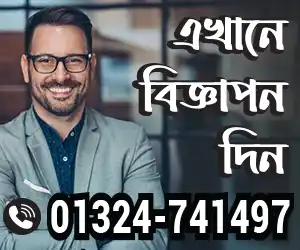 The bike's engine remains the same as like the current Honda CB Hornet. Using the same engine Honda might also bring Honda X Blade in Bangladesh & to me personally, this might end up to be the Best Looking Honda in this segment.
Honda X Blade was showcased at Dhaka Bike Show 2018. It has Robo face LED headlight that will give the impression of Optimus Prime from the movie transformer. It also has aggressive fuel tank design, a speedometer which is nearly the same unit you can find in a Honda CBR15oR. Honda Shine SP, Honda CB Shine is quietly doing well in the 125cc segment and Honda CB Shine SP can add more to it as like it's elder brother Honda CB Hornet it too went through some new changes to look it more modern. The new bike gets sporty tank shroud, digital-analog speedometer, & new color options. Honda Livo is one of the very first choices of many bikers who want a stylish commuting motorcycle in the 100-110 cc segments. The new Livo gets new sticker job, digital fuel gauge, tubeless tires something you don't find in this segment.
Honda CBR150R (ABS) is the updated version of the Honda CBR150R (Indonesian version). In the new version, there aren't any major cosmetic changes to the bike but the new bike gets duel channel ABS braking, new windshield, new alloy wheels, adjustable front & rear suspensions, new color scheme & etc.
Yamaha
Yamaha is the most popular premium motorcycle in Bangladesh. In the year 2019 Yamaha might launch some new exclusive scooters in Bangladesh. One of the scooters is the big Yamaha N max 155. ACI Motors Ltd already showcased this scooter in Bangladesh but haven't launched officially, we are hoping that this year they will bring this scooter in Bangladesh.
Another scooter which is looking forward is the Yamaha Ray ZR Street Rally. This is near about the same scooter from the Ray Z family but this one has been given the cosmetic upgrade to look sportier. One of the biggest talking points will be whether ACI Motors Ltd will bring Yamaha MT15. Yamaha MT15 is a naked sports bike which will have mono-focus LED headlight, an engine shared from Yamaha R15 V3, USD front suspension.
The bike which I am waiting is the Yamaha FZS Version 3. Already we have seen in some spy pictures that the new version might come with new design & ABS braking system. So far we know that this bike might launch in India in January so we too hope that it will come to Bangladesh also. Recently Yamaha launched new Yamaha Saluto 125 with Unified Braking System (UBS). UBS is like a Combined Braking System (CBS), where when you apply the rear brake the front brake is also applied.
Bajaj
Bajaj is the most popular motorcycle brand in Bangladesh, last year they launched Pulsar NS160 & Pulsar 150 Twin Disc. We are hoping that Bajaj will launch Bajaj Pulsar NS160 Twin Disc in Bangladesh this year.
NS160 Twin Disc has 230 mm rear disc brake and 120 section rear tire. Other then these two changes the rest of the things will remain the same. Another thing which we are looking forward is the Bajaj Pulsar Neon 125, we hope also this will come to Bangladesh with some added color options.
Currently, in our radar, we don't see any new commuting motorcycle from Bajaj but we hope that they will launch new things in the coming year.
TVS
TVS Auto Bangladesh gave us the TVS Apache RTR 4V in Bangladesh last year & now the bikers are waiting for the Fi version of the RTR4V. The bike will have almost everything the same as the current TVS Apache RTR 4V with the addition of EFI Engine with the little bit more power & torque.
TVS gained its popularity in early 2000 in Bangladesh with TVS Victor, currently, Bangladesh don't have the Victor but we hope that in this year they will launch this good-looking commuting motorcycle in Bangladesh. The new bike has a new engine with 3 valves 110 cc engine, tubeless tires & front disc brake.
We are also waiting for TVS N Torq125. So far looking at the pictures it looks too cool to me and I can't wait to have a ride on it as TVS is one of the leading manufacturers in Bangladesh in the scooter segment.
Also Read: KAWASAKI Z 12 5 Details
Suzuki
Last year Suzuki hasn't launched any new motorcycle in Bangladesh with the exception of Suzuki Intruder. Next year we hope that Suzuki introduces Suzuki Gixxer (ABS) version & Suzuki Gixxer SF (ABS & Fi). Both the bikes are very popular in their segment & the bikers in Bangladesh are waiting for their updated version in Bangladesh.
Another motorcycle which I am looking forward is Suzuki Bandit. This motorcycle is launched in Indonesia last year which has LED headlight, digital speedometer & petal disc brake. It uses the same liquid cooled engine used in Suzuki GSX-R150. Kawasaki Kawasaki has most of their exclusive bikes in the premium segment but launched last year Kawasaki this year will introduce Kawasaki Z125 & Ninja 125 in Bangladesh. Both the bikes will have 125 cc engines, while one is a naked version & the other is the sports version of the bike.
Kawasaki is very popular in the Ninja series in the higher cc so we hope that the baby Ninja too will grab the attention of the bikes in the market.
Hero
Currently, from their product line up in India, I don't see any 150-165 cc motorcycles coming in Bangladesh but they might bring Hero Passion Pro & 3 scooters in the line up in the name of Duet, Maestro Edge & Destini 125.
Lifan The only thing which Lifan might bring in the year 2019 is the brand new updated Lifan KPR150 /165R 2019. So far we heard a rumor that the new bike will be a redesign, and might have USD front suspension, new headlight & tail light. They might also add ABS to this popular Chinese sports bike.
Keeway
Keeway motorcycle might bring RKF125 & RKR125 in Bangladesh. RKR125 is a sports bike from Keeway while RKF125 will be a naked sports bike from the company. I also heard some rumor that they might also launch a new 110 cc commuting motorcycle in the RKS series.
Benelli
Benelli showcased Benelli TNT135, pocket motorcycle and there is a good chance that this might come in Bangladesh in 2019.
Haojue
Haojue is a Chinese motorcycle brand in Bangladesh and for some time, they have been under the rudder. But things might change in this year, and they might introduce the Haojue DR160 Motorcycle in Bangladesh.
Haouje DR160 is a naked sports bike from Haojue. It might get launched in Bangladesh in the first half of 2019. This is all about the Upcoming Bikes in Bangladesh 2019. We hope that the companies will bring all the latest bikes for the Bangladeshi bike lovers. The list we made here is just speculation nothing official from the companies but as soon as we have any news we will update that at our website.
Published by Ashik Mahmud
You might also be interested in