TVS XL100 Heavy Duty i-TouchStart Features Review
Published On 14-Jul-2019 09:00am , By Raihan Opu
TVS Auto has released the latest version of the moped TVS XL100. With added features, the new version is tagged as TVS XL100 Heavy Duty i-Touch Start. Covering those updated features here we presenting TVS XL100 Heavy Duty i-TouchStart Features Review.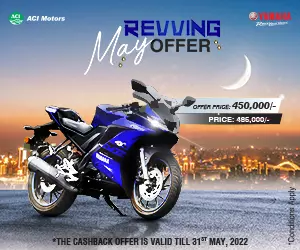 TVS XL100 Heavy Duty i-TouchStart
The TVS XL100 is a multipurpose use moped that produced and marketed by TVS Motor India. The moped is so popular in this subcontinent, specifically in the rural or the countryside areas. The daily commuting feature and extreme carrying facilities just put the XL100 as one of the largest selling mopeds. Moreover, being an economical commuter, it took the place of the first choice to the common peoples.
In the design, the new TVS XL100 Heavy Duty i-TouchStart conveys the same basics of the XL100 series. In i-TouchStart few enhancements came differently. Additionally, the color scheme differentiated the variant identity. Hence, at present seven different color option of this version is available in the market.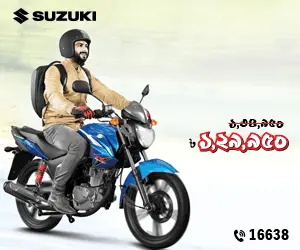 In the basic, its framed on a rugged steel frame that can be called as the on-bone frame. It designed very practically and straight. Further, extra body panel or unnecessary exterior avoided, thus it concentrated only on the core.
Here, the engine has placed under the bone. The upper surface is plain, that covered with rugged steel plate. The rugged plate makes a solid space between the rider foot pegs, tilted small fuel tank, and the seat. The free space is convenient to carry a carrier or even a heavy supply cage.
Further, the seat is straight, placed upright, comfortable, and that is split into two parts. Here, the riders' seat is fixed, but the pillion seat is removable. Thereby, the place can be used as a carrier to carry heavy supplies or like gunny bags whatever the carrying things are.
Further, the moped is all equipped with all the street-legal features. It has the powerful DC headlamp, tail lamp, turning indicator, horn, and other signals. The analog ODO-counter is simple and compact. Again, the mudguard, crash-guard, and sharee-guard all the things are carefully placed.
Wheel, Brake, Suspension – The Riding & Controlling Features
The new TVS XL100 Heavy Duty i-TouchStart has built on a rugged on-bone steel frame. It's tough, heavy duty, and can take extreme carrying loads. Hence, it capable to serve the common hardworking peoples commuting and carrying needs. Further, the wheel, brake, and suspension system also designed tough to support its target customers' needs.
The TVS XL100 comes with heavy-duty steel spoke rim wheels with tube type tires. The wheels are 16" size. Hence, those are better capable to carry extreme loads. Here, the brakes are conventional drum type, Therefore, the maintenance is very minimal.
Coming to the suspension system, its spring hydraulic telescopic fork suspension in front. The rear setup is the swing-arm attached double-unit. Those are spring loaded and sealed hydraulic type. Therefore, both the suspensions are capable to serve better for commuting and carrying further weight loaded on it.
The riding position of the moped is fully upright with raised solid pipe handlebar and other control levers. The riding is very easy as there is no clutch or gear operation needed for the rider. It's a single gear transmission moped that derived by the chain. The rider only has to maintain the throttle and the brakes as well as in what pace he/she wants to ride.
Further, the i-TouchStart is featured with electric self-start feature. Hence, along with kick starter, it's convenient to deal hassle free in different weather and riding situations. Moreover, with only 86kg of weight it too much handy to ride, control and handle in any terrain or load situations.
TVS XL100 Heavy Duty i-TouchStart – Engine Feature
The new TVS XL100 comes with a single cylinder, air-cooled, four-stroke engine. The engine is very fuel economic and that feed by the carburetor. The ignition is also very simple and that is mechanized by Flywheel Magneto. Hence, this commuting featured engine can produce the maximum power of 3.2kW and torque of 6.5NM. Thereby, it's quite more than enough being a moped engine.
The engine operation of TVS XL100 is very simple as it's a single-geared auto transmission engine. The clutch is a centrifugal wet clutch that is also auto. So, the rider has no hassle to operate the gear or clutch but only maintain the throttle. Again, in mew i-TouchStart version it also featured the electric start including regular kicker. So, it's more convenient to ride free in different situations.
TVS XL100 Heavy Duty i-TouchStart – Specification
Specification

TVS XL100 Heavy Duty i-TouchStart

Engine
Single Cylinder, Four Stroke, Air Cooled, 2 Valve Engine
Displacement
99.7cc
Bore x Stroke
51.0mm x 48.8mm
Maximum Power
3.2kW(4.3BHP)@6,000RPM
Maximum Torque
6.5NM@3,500RPM
Fuel Supply
Carburetor
Ignition
Flywheel magneto 12 V, 90 W
Starting Method
Kick & Electric (with i3s) Start
Clutch Type
Centrifugal Wet Type
Lubrication
Wet Sump
Transmission
Single Speed Gearbox (Final Drive: Roller Chain)

Dimension

Frame Type
Bone Frame
Wheelbase
1,228mm
Weight (Kerb)
86Kg
Fuel Capacity
4.0 Liters (Including 1.3 Liter Reserve)
Engine Oil



Wheel, Brake & Suspension

The suspension (Front/Rear)
Telescopic Hydraulic & Spring Shock Absorbers/ Swing Arm with Hydraulic Shock Absorbers x 2
Brake system (Front/Rear)
110mm Drum / 110mm Drum
Tire size (Front / Rear)
Front: 2.5-16 41L6PR Rear: 2.5-16 41L6PR


Battery
12V 3Ah (MF)
Headlamp
12V 35/35W DC
Speedometer
Analog
*All the specifications are subject to change upon company rules, policy, offer & promotion. BikeBD is not liable for the changes.
TVS XL100 Heavy Duty i-TouchStart – Features at a Glance
The TVS XL100 is solely a moped, therefore a commuter. It profiled to serve optimum in the most common and hardworking people's daily need. Further, the moped also featured with some modern and attractive features. Definitely, those are featured to give better commuting experiences. Hence, here we have bulleted the attractions bellow in sequence.
Very simple, strong, and practical design.
Design solely focused on most economic commuting.
Noise-free, low maintenance and fuel economic engine with decent power and torque output.
Hassle-free automatic clutch and gear operation.
Instant and frequent electric start with the regular kick starter.
Riding is very easy and hassle-free.
The seat is wider and comfortable.
Heavy carrying capacity. Pillion seat is detachable and space can be used as a carrier.
Further, the chassis steel plating before the rider also can be used as a carrier.
Durable all-metal body construction.
Heavy duty wheel, brake, and suspension setup.
Built-in handy onboard USB gadget charger.
Powerful headlamp and low power consuming LED DRL featured under the headlamp.
Maintenance free sealed battery.
Enhanced with crash-guard, sharee-guard, chain cover, and exhaust heat muffler.
Overall very low maintenance profile.
So, readers, this is quite everything of the TVS XL100 profile. Hope, you liked the details described in our TVS XL100 Heavy Duty i-TouchStart Features Review. Therefore, stay tuned. Soon we're coming with more updates on different segments of bikes. Therefore, thanks, everyone.
To see the details TVS Bike price in Bangladesh and TVS showroom near you visit BikeBD.Com. Stay with us for more update motorcycle news.
You might also be interested in