TVS XL100 3,000km Ownership Review - Sadique
Published On 14-Jan-2018 09:52am , By Raihan Opu
 I am sadique, bringing you another bike review. i gave you the review of Mahindra Gusto before. Today i am gonna present you the review of TVS XL100. Being an auto gear scooter freak i have already used all the available indian Scooters in the market. this time i am using tvs xl100, i can neither categorize it as a scooter nor moped. it can be classified as automatic gear motorcycle.
TVS XL100 3,000km Ownership Review - Sadique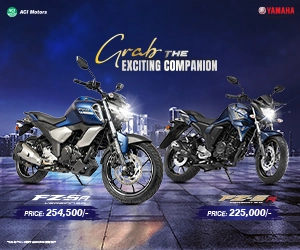 Also Read: TVS Max 125 Feature Review
I bought it from new motorcycle mart satkhira with cost about 65000tk (current price 59900 tk). as its look appeared little bit weired, i decided to have some modifications. you can see them in picture. i have run 3000 km on it.
TVS XL100 Ownership Review - Feature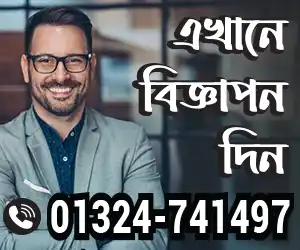 Engine: 100cc, full automatic transmission engine. No clutch, no gear but has chain drive. very crisp acceleration. to my surprise i found that it reaches 60 km/h in only 7 sec. i got top 75km/h. engine sound was bit harsh before but after proper breaking in, its now very smooth. engine has little vibration in 40-50 km/h range. above 50km/h range its engine is butter smooth.
Milage: Milage is now 65+ per litre in the highway. city milage is not tested.
Also Read: TVS NTorq 125 Feature Review In Bangladesh
Braking and Controlling: Both r drum brakes and hand operated. performance is good enough for this little rocket, i say. Tires have enough grip, no skidding issue even on high speed braking. but it had some balance problem before, i had to change the rear shock absorber twice, then the problem was solved.
Others: Headlight is powerful enough. It does not have any battery. so no problem in starting._x000D_ No self start, only kick. but this is the smoothest kick starter i ever found. I didnt have any problem starting in the winter.
TVS XL100Â modifications
1. Replaced rear shock absorber with that of hero passion pro. after testing vigorously i found this to be accurate.
2. Inserted a front tool box. as i have no intention of carrying goods.
3. Inserted one extra foot peg on each side for better comfort.
4. Inserted windshield in the front.
5. In future i have the intention to have complete modification into cafe racer type bike.
See All The Available TVS Motorcycles In Bangladesh Here
TVS XL100Â negative sides:
1. Look, but i personally like its look.
2. Little engine vibration.
3. No alloy wheel.
4. No self starter.
5. Ground clearance should have been better.
TVS XL100Â positive sides:
1. Brisk acceleration with nice pick up.
2. Powerful engine.
3. Impressive milage.
4. Almost no maintenance needed except engine oil change (although periodic servicing is recommended)
5. Front shock absorber is so well for bad roads.
service: service from tvs company is not good enough.
See All Updated TVS Motorcycle Prices Here
Should you buy it or not: i think in this low price range no bike can be better than this. Can you imagine, you r getting a 100 cc automatic transmission indian bike in just 60,000/- tk.
I used runner kite and honda wave alpha in this category. But i should say TVS XL100 has the best performance of these three. I am fully satisfied with it concerning its price. Happy biking!!!
Creating a value of life isn't easy. But creating life valuable is easy. So I tried to creating value and make an impact. I like to work in a team that is cooperative and helpful. I like to share my knowledge and skills for the betterment of the company. Always find out the opportunities and use in a proper way.
You might also be interested in