Why Passenger Seating Facility In Sportbikes Is So Aggressive
Last updated on 04-Apr-2023 , By Saleh
You know sportbikes are a different category of motorcycles that holds quite different designs and structures. Hence sportbikes feature very aggressive riding, controlling, and handling features thus seating arrangement is quite harshly different in sportbikes than in the regular category of motorcycles. However purposefully passenger seating arrangement is not so restful in sportbikes, and to some extent, that is overlooked. So here we have some reasons in today's discussion, why passenger seating facility in sportbikes is so aggressive.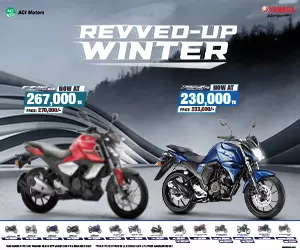 Why Passenger Seating Facility In Sportbikes Is So Aggressive
A motorcycle is actually a single-user vehicle but modern motorcycles feature passenger riding facilities in most of the categories of motorcycles except the track race bikes or custom motorcycles. Sequentially, street sportbikes also feature passenger riding arrangements but truth is that those are not so restful or convenient but can carry passengers almost awkwardly.
Hence such aggressive designs and arrangements for the passenger seats in sportbikes are made intentionally and of course purposefully. Therefore, that has some specific reasons behind which are actually technical issues related to motorcycle usage purposes, design engineering, and overall controlling characteristics of the motorcycles. So here we have a brief here on those.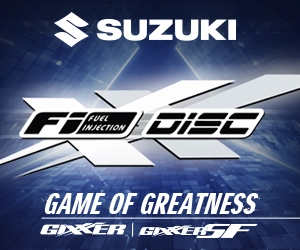 The first and foremost reason for aggressively featured sportbikes seating arrangements is absolutely technical. You know sportbikes are specially designed for speed and faster acceleration and for those concentrations sportbikes are structured far differently. And due to those technical reasons sportbikes passenger seats are designed almost tiny, stepped upper than the rider seat, and a bit tilted to the rider seat.
Perhaps that awkward or extremely aggressive position of the passenger seat looks simply uneven but that literally keeps the passenger positioned in tilted mode and straightly aligned to the rider's body position. And due to this aggressive positioning of the passenger seat sportbikes can accelerate faster and gain the top speed more easily even carrying passengers behind than other categories of motorcycles.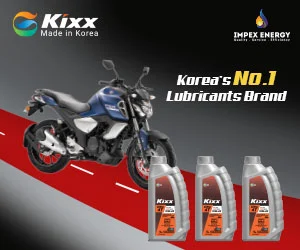 Sportbikes run comparatively much faster than other categories of motorcycles sequentially here both rider and passenger deal with speedy momentum. Hence the seating arrangement featured aggressively to deal better with the speed and momentum. And that is one of the reasons why both rider and passenger seats are curved and slopped to the front to make their seating compatible with situations of faster acceleration and quick speed-up.
Aggressively styled seating arrangements for the passenger in sportbikes also featured for better weight distribution in time of running and putting the center of gravity very near to the middle of the motorcycles. Therefore, the curved and tilted passenger seat helps to keep the passenger weight and load forward near the middle of the motorcycle in time of riding, controlling, braking, and handling the motorcycle in different conditions.
Again the aggressively featured passenger seat in the sportbikes works for better balance in high-speed riding conditions. Here the passenger seat design literally insists the passenger sit aligned with the rider, put his/her weight forward, and sit idle in the in-line middle position. Consequently, the rider gets penetration-free weight distribution even carrying a passenger behind that obviously provides better balance in the time of riding and handling the motorcycle.
Meaningfully, likely awkwardly aggressively designed seating position of the sportbikes also is engineered for better braking and shock absorption at the rear end. Here the motorcycle seats are positioned to push the passenger weight toward the middle and load almost equally on both wheels thus braking efficiency in both wheels increases.
Further relaxing the rear end a bit while carrying the extra weight of the passenger the rear suspension gets the scope to perform well and synchronized with the front suspension. Meanwhile, extremely step-up passenger seats in sportbikes allow the rear wheel more clearance from the tail. It benefits easy suspension movement and a longer range of suspension travel which have a direct impact on overall control and comfort.
Lastly, sportbikes are literally designed and made to allow street riders to taste the track racing bikes copying the shadow of track racing bikes. Hence passenger riding in sportbikes is somewhat indirectly discouraged. For that reason, passenger rider comfort and commuter-like features for passengers are quite intentionally overlooked in sportbikes and those designed often awkwardly.
So riders, these were the reasons why passenger seat design in sportbikes is so aggressive and you can see it's absolutely technical. But one thing you should agree carrying passengers is never ever comfortable in sportbikes and that is not as safer as in other categories of motorcycles. So it's preferable to enjoy the ride with sportbikes solo otherwise stay cautious more in riding while carrying any passenger on sportbikes, that's it.
You might also be interested in