TVS Phoenix 125 Review By Team BikeBD
Published On 02-Dec-2013 12:03pm , By Shuvo
Hi readers today we going to present TVS Phoenix 125 review which is the latest commuter series bike from TVS in Bangladesh. As a research and development based company TVS re-entered in the market with this beautiful bike. Till now TVS Phoenix 125 is the most attractive bike in 125cc segment from TVS. The bike got huge popularity due to its awesome handle and amazing power.
TVS Phoenix 125 Review By Team BikeBD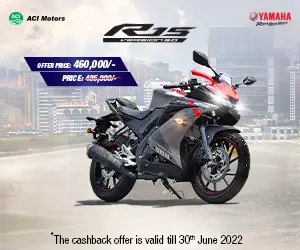 After the the huge success of victor in 110 series and the premium APACHE RTR series an incredible machine is really expected from them. TVS Phoenix 125 has a great shape with basic theme. In a single line its a beautiful, stunning, stylish and strong bike. Great customer feedback is just reflecting the truth.
You dont have to rely on others and a price of 1,58,000 tk i dont think you will get a better bike than TVS Phoenix 125 in Bangladesh. Its not just a re-design of other existing model of TVS bikes its newly designed and the most appealing bike from TVS in 125cc Segment.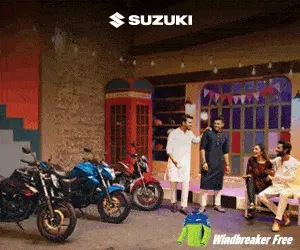 Though TVS Phoenix 125 has the maximum similarity with TVS star but more engine power which is almost 125cc makes it more stronger than TVS star. But with all attractive features sometime the vibration of the bike may cause problem. Actually its the only demerits of the bike captured till now. Except this everything is really cool of TVS phoenix 125.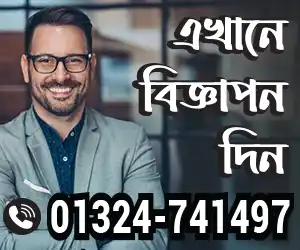 Lets come to the point. Detail description are given below:
DESIGN:
Mentioned before that TVS Phoenix 125has the maximum similarity with TVS star but you have to keep in mind that TVS star also got huge popularity in the market. TVS re-entered the market with their most conservative design applied on TVS Phoenix 125. To take the market control design is the key for any product and TVS successfully passed this challenge.
TVS Phoenix 125 has the most attractive, beautiful, astonish, appealing,eye-catching and aggressive design in 125 segment. Before buying any bike design takes the first priority in customers mind. So the huge popularity of TVS Phoenix 125indicates the success of perfect design of this bike. Big mud-guard, sporting seat, stylish indicator gives it a sporting look and a perfect shape.
HANDLING:
Unlike the other commuter bike the handles of TVS Phoenix 125 are really well. Actually handling is one of the most important part for selecting a bike. Perfect handling is a pre-requisite to make a bike perfect. The overall handling of TVS Phoenix 125is best among the other bikes.
A stylish sporting bike can easily conquer your mind but your safety mostly depends on the proper handling of your bike and with this attention and concentration while riding both are proportional to each other. The seating position of the bike is pretty good which ensures the best control on your bike.TVS Phoenix 125 can be a good choice for you in case of handling.
THE POWER HOUSE:
Yes the engine of TVS Phoenix 125 is the most powerful and inportant part of the bike. The total performance of any bike are crucially depends on its engine andTVS Phoenix 125 is exclusively powered by an 124.5cc ecohthrust engine which shows an wonderful effort of straight-forward engineering.
Actually for me bike means first engine then anything. Not only for me i think youths are always like to measure a bike by engine performance and cylinder capacity(cc). So with a 124.5cc engine hope TVS Phoenix 125 dont make you upset. Though the engine vibration may make you annoyed but except this everything is attractive.
ACCELERATION and SUSPENSION:
Undoubtedly TVS Phoenix 125 is the best bike in 125cc segment from TVS and TVS tried their best to make it best. Suspension is such a thing where company has the maximum scope for development. The creative design of shock absorber of TVS Phoenix 125 is really attractive.
The suspension of the bike is perfect for superior riding and the tire has an amazing ability to hold on the road and the duel spring technology definitely improves the tire to road connection. To make a bike perfect and comfortable acceleration and suspension both are related to each other. The duel spring technologies for suspension definitely add advantage inTVS Phoenix 125 but there is no limit of innovation and improvement.
TIRES and BRAKES:
The upgraded and powerful breaking system of TVS Phoenix 125 definitely attracts you. In front 240mm disc break are used and in rear 130mm drum break are used. The size of the tire can be described as 2.75/90-17 for front and 90/90-17 for rear. During hard break TVS Phoenix 125 is pretty stable.
For effective, comfortable and safe breaking the bike has everything to lead. But the thing which is really worst is TVS failed to apply their creativity and innovation in this section of bike. Actually there is nothing new in the breaking system of TVS Phoenix 125 it will ensure safe, comfortable and stable breaking.
FUEL CONSUMPTION and MILEAGE:
The echo thrust engine will ensure the best fuel economy. The mileage of TVS Phoenix 125 is near 50-55 kilometre/litre but on average in Bangladesh it will easily cross 50 kilometres. The fuel tank is also a plus point for TVS Phoenix 125 which requires 12 litres to fill. This will ensure you tension free long ride.
At present it's the most promising bike with great mileage in the market and it will ensure you great fuel consumption while riding on the rough roads or hill.
I know in Google you can easily find the full configuration of the bike. Here I just tried to reduce you labour. Please have a look,
EngineDisplacement
124.5 cc
Power
8.1 KW @ 8000 RPM
Torque
10.8 Nm @ 6000 RPM
Clutch Type
Wet - multi plate
Transmission
4 speed constant mesh
Length
1985 mm
Height
1065 mm
Weight
114 kg
Distance from ground
165 mm
Front Brake
240mm disc
Rear Brake
130mm drum
Battery
12V
Fuel tank
12 litres
Mileage
50-55 kmpl
That's all what I have about TVS Phoenix 125 review. Bon Voyage Riders!
You might also be interested in