TVS Free Registration Offer On Apache RTR Series!
Published On 10-Nov-2020 11:26am , By Raihan Opu
TVS Free Registration Offer On Apache RTR Series!
TVS Motorcycle Bangladesh has announced a free registration offer on the most popular bike series from TVS in Bangladesh - TVS Apache RTR series! This offer Will go throughout the month of November.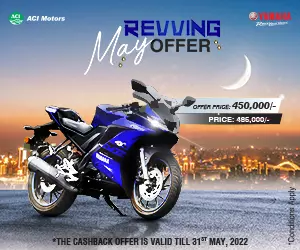 TVS Free Registration Offer on Apache RTR Series!
The year is coming to an end, and many motorcycle companies are starting to give away various offers on their motorbikes. TVS Motorcycle Bangladesh Ltd. is giving away free registration offer on two of their most popular bikes in Bangladesh - TVS Apache RTR 160 4V & TVS Apache RTR 160, known as the 2V.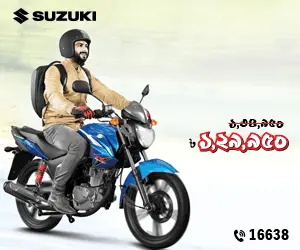 TVS Apache RTR 160 4V, and both the single and dual disc variant of TVS Apache RTR 160 is getting a waiver of 5,600 as the registration fee. When someone buys any of the mentioned bike, he or she will get the 5,600 BDT less than the regular market price.
This free registration offer is valid from 10th of November till 30th of November, 2020. This offer can be availed throughout all TVS showroom in Bangladesh.
Motorcycle Offers and Covid 19
Covid 19 has hit the entire world, and the scenario in Bangladesh is not so different. Though all the offices and facilities have been opened and operating as like normal times, the key issue of safety is the travel method.
Travelling by public vehicles increases the chance of getting infected to the virus by several degrees, and therefore using personal vehicle to commute is the recommendation to everyone. And as for the scenario of Bangladesh and the major cities, Motorcycle is the only affordable and reasonable personal vehicle one could go for.
Since the offices opening up and everyone going back to their normal lives, various motorcycle companies have been giving away really interesting offers on their motorcycles.
These offers helps and is still helping people to buy their desired bike. Hopefully this free registration offer on Apache RTR series by TVS will help the people who wants to purchase this bike in this season.
You might also be interested in