TVS Exchange Mela With Free Driving License Fee And Registration Fee!
Published On 24-Dec-2019 10:10am , By Raihan Opu
TVS Motorcycle Bangladesh has just announced an exchange offer in the name of TVS Exchange Mela for the last week of December 2019. Along With This exchange offer, they are also giving away Cashback of Driving License Fee and Also Giveaway of Registration Fee on selected models!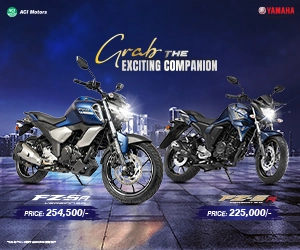 TVS Exchange Mela
TVS is offering an exchange offer for the bikers all around Bangladesh. In this exchange offer, they are also giving away driving license fee of 3,060 BDT with every exchange! TVS Exchange Mela has started on the 23rd of December, and this will go on till the 31st of December, 2019! Any biker can bring any bike and exchange it with their desired brand new TVS bike from any TVS showroom in Bangladesh! The officials will calculate the value of the old motorcycle, and then that amount will be waivered from the current price of the desired model.
Usually, when a biker upgrades his old bike, he has to sell it, then purchase the new one, and this TVS Exchange Mela campaign will really save the hassle of the bikers. Also, the biker will get a giveaway of 3,060 BDT which is the driving license fee. This Driving license fee giveaway is a great initiative by TVS Bangladesh to ensure the proper driving license for all the customers and everyone. This license fee giveaway will make sure that the rider has his proper driving license and he will drive safely on the road.

TVS Bijoy Ullash Offer
Along with the TVS Exchange Mela, TVS also has TVS Bijoy Ullash Offer where they are giving away cashback up to Taka 12,073 on their most popular models. This offer will go till the 31st of December and anyone can buy TVS bikes on this offer price from any TVS Motorcycle Showrooms In Bangladesh.
TVS RTR 160 4V Review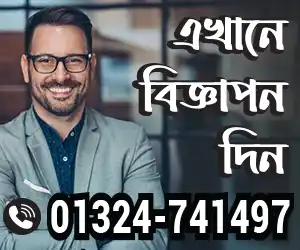 TVS Bijoy Ullash Offer is definitely something that will help the bikers purchase their desired bike, and the TVS Exchange Mela campaign will help everyone upgrade to a new bike in the upcoming new year!
Creating a value of life isn't easy. But creating life valuable is easy. So I tried to creating value and make an impact. I like to work in a team that is cooperative and helpful. I like to share my knowledge and skills for the betterment of the company. Always find out the opportunities and use in a proper way.
You might also be interested in