TVS Is Giving Discount Offer April 2020 - Pre BooKing Offer
Published On 22-Apr-2020 10:16am , By Raihan Opu
TVS Is Giving Discount Offer April 2020
TVS respect those men who are working and delivering goods around the country on this corona pandemic. TVS has the most economical bike in Bangladesh on their line up which is TVS Xl100 i-Touch. TVS is giving a huge Discount Offer in April 2020.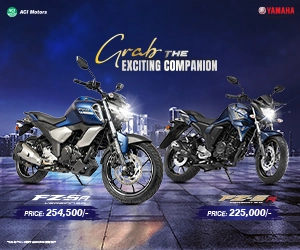 The whole world is now fighting with corona. This has been a headache for the world, so far over 210 countries and more than 2.5 million people are affected. The death toll is over 1 lac 77 thousand. It has been a serious issue all over the world. Now coming to Bangladesh, this situation is not good at all. In this situation, some people working on their jobs like daily needs delivery where they are using one of the most economical bikes in Bangladesh. That bike is TVS XL100 i-Touch, and it is not only the most economical but also one of the cheapest bikes in Bangladesh.
TVS motorcycle has come up with an offer where they are giving a special discount on TVS XL100 i-Touch. Now customers can buy this motorcycle with a price tag of 64,900 BDT. TVS is also giving offers to its premium and commuter segment motorcycles.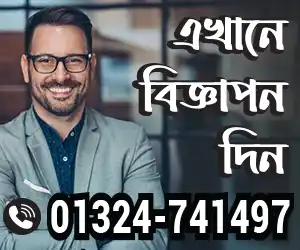 TVS Discount Offer April 2020
TVS is giving away up to 21,000 BDT discount on TVS RTR series, one of their popular motorcycles. TVS RTR 160 4V is one of the stylish nacked sports motorcycles in 160cc segment. Along with these, TVS Metro is one of the popular motorcycles for its mileage. So as you can see, there has been a huge discount on every motorcycle models of TVS. To avail this offer, customers have to pre-book the bike online. For this customers have to fill up an online form.
This pre-booking offer will continue till 30th April 2020 and this offer will valid to all authorized TVS Showrooms in Bangladesh. For details, call these numbers - 01919194359, 01919194222, 01919189111. Customers can also mail to know more or if he or she needs any kind of information. customers can mail to this e-mail customercare@tvsab.com.bd.
Creating a value of life isn't easy. But creating life valuable is easy. So I tried to creating value and make an impact. I like to work in a team that is cooperative and helpful. I like to share my knowledge and skills for the betterment of the company. Always find out the opportunities and use in a proper way.
You might also be interested in