TVS Apache RTR 160 4V Feature Review
Published On 29-Jun-2020 11:25am , By Raihan Opu
TVS Apache RTR 160 4V is the new addition in the Apache RTR family that dedicated accelerating the street racing vibe. Hence in this South Asian subcontinent, the riders are much excited about the motorcycle and curious to know the features in detail. So here we are with TVS Apache RTR 160 4V Feature review. So let's join with us, therefore try to sketch out the new motorcycle texture in detail.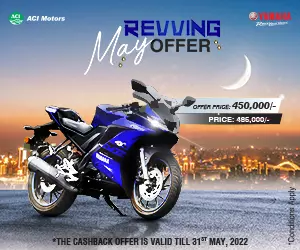 TVS Apache RTR 160 4V – Overview
You know TVS Motorcycle released the new Apache RTR 160 4V in March of this year in India. This is the latest release of Apache after the RTR 200 4V in the TVS Apache RTR series. So after launching in the Indian market it also is hitting other motorcycle markets outside of India.
The Apache RTR series starting from 2006 it's dedicated to the young generation rider's vibe. Hence they produced the various capacity of RTR and distributed the world's economic market like Asia and South America. Therefore the series is doing nicely with its feature including power and fuel economy. So here we are to talk about the new breed Apache RTR 160 4V.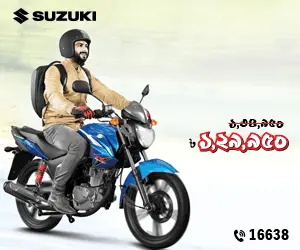 TVS Apache RTR 160 4V – New Looks, New Design
At looks and design, the new TVS Apache RTR 160 4V is an all-new machine. It got a new design, a new look and also a new color scheme. The motorcycle produced directly following the shadow of the new Apache RTR 200 4V. But from top to bottom it's an all-new machine that has the different look than the RTR 200 4V.
The RTR160 4V has come with all new fuel tanks, headlamp & ODO assembly. The side panel, rear panel, and tail end comes with all new looks & design. Even the seating arrangement and exhaust muffler and mudguard design are new on this bike.
Hence starting from headlamp assembly it's designed fully naked but bloated and full digital ODO mounted naked overhead. Here the fuel tank got all new shapes with the sharp and extended bulky fender on its two sides. The tank is big, muscled and the fuel cap positioned aside; that really looks cool.
The seat of the new RTR is a solid single piece but curved signifying the rider and pillion seating position. Hence the side and rear panels got all-new design. Those are muscled, bloated, and much curvy along with LED taillamp and close loop grab rail.
Here the front and rear mudguards also got new sporty shape & design along with iconic underbelly pan. The twin-barrel exhaust just looks so gorgeous; it's large, segmented and bigger in dimension. That's pretty cool.
Coming to the other features the new TVS Apache RTR 160 4V comes with a single-piece solid pipe handlebar. Whereas suspension and other parts design altogether gave the RTR 160 4V all-new look. So its appearance is really pretty good.
TVS Apache RTR 160 4V – Chassis, Wheel, Brake & Suspension System
The new TVS Apache RTR 4V comes with a new dimension of chassis that TVS called as Double Cradle SynchroSTIFF. The chassis is quite similar to the regular RTR160 model. But obviously the dimension is quite different as riding mode and seating position has changed. Furthermore changes also came in the rear swingarm.
Hence the new RTR 160 4V comes with a different dimension of wheels considering its model options. The standard FI version comes with 90/90-17 tire in front and 130/80-17 tire in the rear. Again the drum brake version comes with the same front tire but the rear comes with narrower 110/80-17 tires. Hence all the model tires are the tubeless type and those come with alloy rims.
Coming to the braking system all the models or options of RTR 160 4V comes with a hydraulic disk braking system in the front wheel. But in the rear, it comes with two different options. The standard version comes with a hydraulic disk braking system in the rear and the drum braking comes as an option.
In the suspension system, all the options of new RTR come with regular upright telescopic fork suspension in front. The rear suspension is mono and that attached in the front end of the swingarm. The suspension is 5-way adjustable and it made by SOWA. So in terms of chassis, wheel, brake, and suspension the new RTR is updated and featured widely.
TVS Apache RTR 160 4V – Engine & Performance
You know the new TVS Apache RTR 160 4V came with a new 160cc engine that featured with four valves. Hence the engine is a single-cylinder, four-stroke engine that designed on the base of a regular RTR 160 engine.
Here the significant update came with its breathing, cooling, and fuel feeding system. So it comes with a new cylinder head with four-valve assembly and now it's oil-cooled. Hence the Standard version comes with a fuel injection system and the carburetor version comes as an option.
Furthermore, it comes with a lightweight Nano-friSK coated piston that allows high revving characteristics. Hence along with the oil cooling combustion chamber and RAM-Air assistance, the engine heat controlled more precisely. So it allows smoother engine operation than previous in various weather situations.
So now it's more performance-oriented and power & torque delivery is more efficient & smooth as TVS describes. Therefore this 5-gear engine produces 16.8PS of power in the FI version and 16.5PS in the carburetor version. Again here both the version produces the same amount of torque and that is 14.8NM.
Here TVS still hasn't revealed the cylinder dimension but we guess it's the same as the regular RTR 160. So it will perform better as it comes with a new piston finish. Moreover, the new FI system is more convenient for producing smoother delivery of power along with fuel economy. And at the last, we are also expecting a better performance from the carburetor version.
TVS Apache RTR 160 4V – Specification & Dimensions
Specification
TVS Apache RTR 160 4V
Engine
Single Cylinder, Four Stroke, Air Cooled Engine
Displacement
159.7cc
Bore x Stroke
Not Found
Compression Ratio
Not Found
Valve System
4 Valve
Maximum Power
12.35KW (16.8PS) @8,000RPM (FI) 12.14KW (16.5PS) @8,000RPM (Carb)
Maximum Torque
14.8NM @ 6,500RPM
Fuel Supply
Fuel Injection / Carburetor, UCAL BS-26
Ignition
Digital Ignition
Clutch Type
Wet Multiple-disc
Starting Method
Electric & Kick Start
Air Filter Type
Paper Air Filter
Transmission
5 Speed, Pattern 1-N-2-3-4-5

Dimension

Frame Type
Double Cradle SynchroSTIFF
Dimension (LxWxH)
2,050mm x 790mm x 1,050mm
Wheel Base
1,357mm
Ground Clearance
180mm
Saddle Height
800mm
Kerb Weight
FI Version: 147Kg Carb: 145Kg (Disk) 143Kg (Drum)
Fuel Capacity:
12.0 Liters





Wheel, Brake & Suspension

Suspension (Front/Rear)
Telescopic Forks / Mono Shock Absorber
Brake system (Front/Rear)
Front: 270mm Petal Disk; Rear: 200mm Petal Disk / 130mm Drum
Tire size (Front / Rear)
Front: 90/90-17; Rear: 130/80-17; (FI) 110/80-17; (Carb) Both Tubeless


Battery
12V, 9.0 Ah
Headlamp
H4 12V , 60/55W x 1 (FI) HS1 12V, 35/35W× 1 (Carb) AHO Featured
Speedometer
Full Digital
*All the specifications are subject to change upon company rules, policy, offer & promotion. BikeBD is not liable for the changes.
TVS Apache RTR 160 4V – New Street Sports Machine
So, readers, that's quite everything about the features of the new TVS Apache RTR 160 4V. Hope you have enjoyed our briefing on the textures of the new machine. We can see the new machine is widely updated with a new design along with rationalized features. Hence the riding mode and controlling feature also have updated.
Therefore, it seems our boys now have a better machine with better performances. So, we hope it will allow fun riding and of course ensuring safer controllability. So, we are expecting the best from TVS with this new street sports machine. Hence have fun and thanks for your presence with our TVS Apache RTR 160 4V Feature Review.
You might also be interested in