TVS Apache RTR 160 16,000 KM User Review - Sk Jubayeer
Published On 13-Oct-2020 02:58pm , By Raihan Opu
Hello, I am Sk Jubayeer, home in Sirajganj district. I have a lot of interest in bikes. Today I will share my riding experience with my TVS Apache RTR 160 bike.
TVS Apache RTR 160 16,000 KM User Review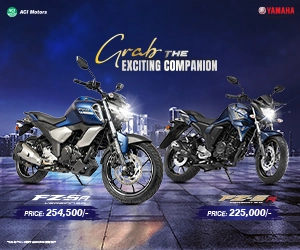 I learned to ride a bike from my uncle. The bike was Bajaj CT 100, the time was 2010. Then after the SSC exam in 2012, I asked to buy a bike at home. Then in 2014, I finished the HSC exam.
I bought TVS Apache RTR 160 in 2015 after being admitted to Honors. Now I will try to tell the good and bad aspects of my used TVS Apache RTR 160 bike.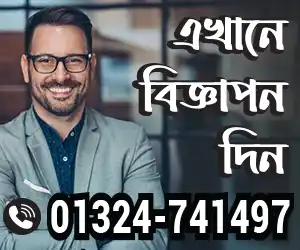 The bike was purchased from Oishee Show-room, Rail-gate, Sirajganj. I bought the TVS Apache RTR 160 bike for 1,70,000 Tk. The looks of the bike fascinate me. After riding the bike for the first time, I thought I would not sleep tonight and would ride all night.
The suspension on the bike is a bit hard at first but later it becomes smooth. I didn't think the bike's braking system was perfect. I like the seating position.
The beauty of the bike made me want to ride the bike. The suspension provided on the front and rear of the bike helps in many comfortable rides on and off-road.
The signal lights, parking lights, brake lights used in it are very powerful and as it attracts the attention of any vehicle from a long distance, it reduces the chances of accidents. I did not feel any pain in my hand even after riding for a long time but I felt a little pain in my waist.
The fact that it is a carburetor engine, its mileage is much better. I am getting mileage of 40-45 km per liter. I clean the bike every day. I wash the bike once a month. I use good grade chain lube, engine lube.
First I changed the engine oil after 500 km, then I changed the engine oil after 1000 to 1100 km respectively. I use TVS TRU4 PREMIUM 10W30 grade SEMI-SYNTHETIC engine oil on my bike.
The bike is currently running 16,000 kilometers. From this experience.
Some good aspects of the bike -
Suspension
Mileage
Looks
Seating position
Engine power
Pillion seat comfortable
Some bad aspects of the bike -
For the AC system of the head-light, the light of the light has to be worn in short supply.
Braking performance is low
Vibration issue
So far I have not changed any parts of the bike. I have ridden a maximum of 360 km with the bike, including the Pillion. Come and go from Sirajganj to Rangpur. On this ride, I found no problems with the bike, except for light power loss. Many people criticize this bike, but many people like this bike very much. All bikes have good and bad sides.
However, you have to be very careful while running TVS Apache RTR 160. Because braking is not better than its ready pickup. And control depends on the biker. Always ride the bike after the helmet. Very good if you have safety gear.
If You want to Find TVS Bike price in Bangladesh and TVS Bike showroom near you visit Our Website. Stay with us for more update motorcycle news. Thank you all.
Written By - Sk Jubayeer
Creating a value of life isn't easy. But creating life valuable is easy. So I tried to creating value and make an impact. I like to work in a team that is cooperative and helpful. I like to share my knowledge and skills for the betterment of the company. Always find out the opportunities and use in a proper way.
You might also be interested in