TVS Apache RTR 150 VS Bajaj Pulsar 150 : Comparison Review
Published On 31-Jan-2015 10:53am , By Shuvo
In Bangladesh where government cc limit of 2 wheeler is 150cc so we can easily consider 150cc is the most premium bike in Bangladesh. There are few popular brand available in Bangladesh among them Bajaj and TVS are few of them and their flagship two bikes are Bajaj Pulsar and TVS Apache (150cc).I am going to make comparison in between TVS Apache RTR 150 vs Bajaj Pulsar 150 neutrally.
TVS Apache RTR 150 VS Bajaj Pulsar 150 : Comparison Review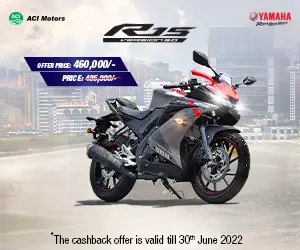 Heritage:
When it comes to heritage pulsar has its edge ,Since it releases at mid 2001 it attracts customer to 150cc bikes and it changes the view of subcontinent biker towards sporty feel in commuter bike , and when it started making DTSI engine in 2003 it become more dynamic and popular ,since then till today is most seen bike in Bangladesh.
In contrast Tvs Apache brand started in 2006 and own 6 awards in a raw but it haven't got that much attention but every enthusiast biker was satisfied with its performance. After launching 2012 RTR model it gives a punch to its reputation both looks wise and performance wise now a day people become confused whether to choose TVS Apache RTR 150 vs Bajaj Pulsar 150 .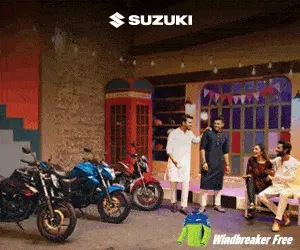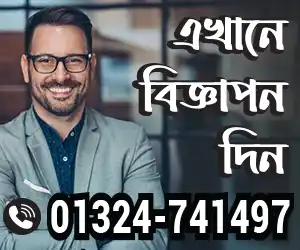 Engine & Gearbox:
Both the bike has gotten most powerful 150 cc engine in its segment both produces 15PS of power in case of pulsar it produces 15PS of power and 12.5nm torque .Engine is much refined than RTR .
It has decent acceleration and decent top speed .What makes this bike amazing this engine is vibration free when it runs under 100 kmph ,sometimes you barely notice how fast you are going .You might think you are going 35,40 kmph but if you check meter you would see you are around 60,70 kmph.
What I found missing is the instant brutal acceleration of 1st and 2nd gear which any one get from RTR. Pulsar start accelerating when it is in 3rd gear with in that time RTR will make few yards gap specially in city it is little hard for pulsar to coupe up with RTR .another irritating problem of pulsar is its engine noise at higher rpm at high speed 80 + kmph it cream loudly and that is not very good to hear it hurts rider as if he is torturing his bike.
Gear shifting of the pulsar is just ok but when engine oils get older like (800)kmph it started feeling hard ant notchy ,Beside these minor issue it's a very smooth engine which is good for long distance cruising its been serving millions of Bd bikers proudly and confidently for last 12 to 13 years .
Apache RTR hyper edge 2014 got a 15PS engine which has 13.1 nm of torque @4000rpm ,that 13.1nm torque at early 4000rpm and RTR(racing throttle response) setup make this bike so much fun to ride at city traffic or in a highway .
That's why TVS co doesn't shy to say its marketing (Scarily fast) yes it accelerate faster than pulsar its top speed also higher than pulsar but difference is not like day night ,margin is little but if anyone ride RTR after pulsar he will defiantly notice this engine is much punchier than pulsar.
What makes this bike is more fun to ride in city traffic is its best in class power to weight ratio .no matter which gear you are in when you reach 4000rpm it gives punch and pull you through busy traffic .sometimes you barely notice you have pillion behind you its throttle response is that good.
Its acceleration is as good as hunk and its top end rpm response is good as well it never feels breathe less at 7,8 thousand rpm. I have seen so many people reached 138 kmph.
Here come its negative its engine vibrates higher than other 150 cc in Bangladesh specially at 4000 rpm in 2nd and 3rd gear its annoying it ruins fun .but after running few thousands kilometer 5000,8000 kilometer engine become almost vibration free .
RTR engine produces good growling sound .I never felt any vibration after crossing 4000 rpm when I reached 115 of its top speed. RTR gear shifting is smooth even before its first servicing it was always smooth and never felt any issue about the gear .its short shifting gear box is good for quick acceleration sometime it feels it would have been better to have 6th gear .
Braking and Handling:
Braking and handling of pulsar used to be legendary but after releasing fzs handling reached in different standard .Braking handling of pulsar in to days standard may not be excellent but it wouldn't disappoint any enthusiastic biker .
its front 240mm disc brake is good and its sticky mrf tyre also helps it to stop immediately its rear 130mm drum brake has good braking feel at least better than RTR'S rear drum brake.
Handling of pulsar is good despite it s 143 kg of weight it goes corner very steady and nicely rider wouldn't feel insecure when they go for fast cornering and this bike is good for high speed cruising so for top speed stability and decent handling this bike considered as a decent performer compared to new breed of 150 bike like FZS ,TRIGGER
RTR(Racing throttle response ) by its name it shows the eagerness of being sporty bike and doesn't disappoint when it comes to handling and braking .It is such a fun to ride bike in city because of its sporty sitting position very good maneuverability in busy traffic it can change it courses faster than pulsar.
It shines when it finds twisty road it gives rider very good feedback to push hard in cornering but some part of cornering ruined by its stock tvs tyres those tyres have less grip on wet and not very good grip at high speed braking .these tyres don't do justice to this bike which is very agile .
Its 270 mm front petal disc brake is very responsive and it bites immediately but rear 130 mm drum bake is fade and much weaker than pulsar but if any one use combine braking it will stop immediately .for enthusiast biker it is recommended to change the stock tyre of rtr and use any expert recommended tyres .
Mileage & Tyres:
When it comes to mileage RTR has edge over pulsar .In real life scenario RTR gives 40-42 kilometer in City and 48- 50 kilometer in highway .in contrast pulsar gives 35-38 in city and 40 to 45 in high way. Tyres of RTR are most controversial its front 90/80/17 and rear 110/80/17 tryes are decent on dry road but not good on wet road it skids in hard braking.
Bajaj Pulsar Mrf front 90/90/17 and rear 100/90/17 zapper c is a nice sticky tyre it performs well on wet and dry it connects bike with road properly which gives rider confidence on hard braking and cornering. I have found no complain what so ever about pulsars tyres. It could have been better if it was tubeless tyre.
Price In Bangladesh:
Pulsar 150 price in Bangladesh Is 169,000 BDT.
TVS Apache RTR 150 Price in Bangladesh Is 2,17,500 BDT (Double Disk Version).
Verdict:
At the end we can say that both these bikes TVS Apache RTR 150 vs Bajaj Pulsar 150 they are different in many ways they have some similarities as well. They have been serving BD bikers dream so long and people have faith on them they have proved they are worthy of their brand name when it comes to reliability.
At the end of the day it depends on individuals taste which one to pick both bikes are capable of serving every bikers needs and wants like stunting ,drag race commuting and both gives good mileage so I would say it's a tie between two legendary bikes (TVS Apache RTR 150 vs Bajaj Pulsar 150).
You might also be interested in