Aprilia RS 125 Feature Review - BikeBD
Published On 01-Jan-1970 06:00am , By Ashik Mahmud
In Bangladesh motorcycle is now essential for daily commuting. Because in city or other areas traffic jam is pretty much high and getting higher day by day. This is why people buy motorcycle for easy commuting and time saving. But In Bangladesh sports bikes are popular in young generation. But we have cc limit that's why many companies doesn't sell their higher cc bikes in here. But the companies sell their shorter cc version of the bikes in Bangladesh. Now we bring you one of the popular sports bike Aprilla RS 125 Feature Review.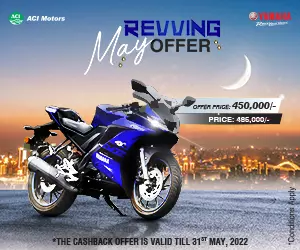 Before beginning the review lets talk about the Aprilla Motorcycle. Aprilla is an Italian motorcycle company which is owned by Piaggio. Aprilla was founded in the year of 1945. In the beginning they produce biycyles and scooters and small capacity motorcycles. But in recent times they produce sports bike over thousand cc. So that was a shot story of Aprilla. Now lets start the feature review of Aprilla RS 125.
Aprilia RS 125 Feature Review – Design, Style & Looks
The Aprilla RS 125 has new looks and design. But it carries the RSV4 DNA. From out looks its very much aggressive and follows the trademark of its big brother RSV4. The headlights are triple LED headlights which is also come from also RSV4.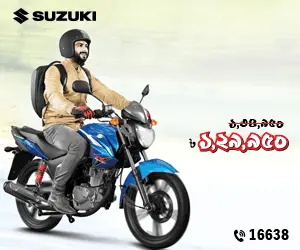 The sleek fairing and aluminium frame is also inspired the racing ability of its own. From front to tail it will gives you the feeling of a racing bikes. We can say this bikes design, style and looks total racing and track motorcycle.
Aprilia RS 125 Feature Review – Engine & Gears
Being a sports bike it has that kind of engine. RS 125 has a four stroke liquid cooled single cylinder whit electronic injection and four valves euro four engine. Engine displacement is 124.8cc with double overhead camshaft. This engine produced maximum 28 BHP & 19 NM torque. Right now we don't know about the RPM so this is difficult to tell about it company also didn't give it in their web site. Engine compression ratio 12.5:1. The power transmit with the 6 speed gear box.
But from BHP & torque we can say it's a powerful engine. But company claims that at low revs it will run smooth vibrations are reduce to the minimum by a balancing countershafts euro 4 approved. RS 125 is installation ready for quick shift which innovative gear shifting system that Aprilla has used on tracks all ovesr the world.
Aprilia RS 125 Feature Review – Suspension, Brakes & Tyres
Though it is 125cc segmented bike but it designed for the track. So its brake and suspension are created as racing character. In front they us USD suspension means upside-down fork suspension and the rear one is mono-shock springs with 4.72 inches racing derived suspension which is new. These suspension gives you a better feedback when you ride in racing and smooth track.
When it comes to the braking they used both disc brake in front and rear. In the front they used four piston radial calliper with bosch single channel ABS system. The diameter of front steel disc brake 300mm. The rear disc brake mounts with single piston which is 220mm disc brake.

Now tyres are both tubeless tires. But Aprilla doesn't give it on their website. The rim is 6 spoke alloy rims design for the wheels. In front they have 100/80-17 section and rear one is 130/70-17 section tires.

Aprilia RS 125 Feature Review – Feature
This Aprilla RS 125 from front to tail is a track sports looking bike. The whole bike is 1968mm length 760mm width and max hight and fairing 1,135mm. Wheelbase 1,353mm and seat height 820mm. Right now we can't say anything about the ground clearance. Seats are split seat and pillion seats is little bit higher.

The dashboard of the bike is something unique. It has a analogue rev counter with digital speedometer. In the display it shows speed, coolant-temperature gauge, clock, fuel guage, trip meter, fuel reserve waring light, OBD indicator, failing ABS warning lights. The bike smartphone interconnectivity Amp control uni is also an accessory.
RS 125 is unique semi-handlebars, forward-mounted lower than the steering yoke and set-back foot pegs along with saddle-fuel tank assembly. The which is unmistakably inspired is completely integrated. Which is lower part of the bike. Its called the under belly exhaust. Fuel tank contains 14.5 liters fuel.
So, now come to the point that what is Aprilla RS 125. Yes it's a track oriented bike but you can ride it as you wants. This bike will give you the feeling on a racing track. Over all this aggressive looking and sporty style gives the feel which you wants when you ride it. Thats all about the Aprilla RS 125 Feature Review today. Thank You All.

Published by Ashik Mahmud
You might also be interested in