Top Three Best 100cc Motorcycle In Bangladesh
Published On 18-Sep-2013 03:34pm , By Shuvo
For the middle class family who has a family and needs a bike to go from home to office and vice verse their choice is a bit tough. They want to choose from the Best 100cc motorcycle in Bangladesh. Firstly for their budget many can't effort a high engine displacement bike; they also don't want to buy a bike that is unreliable so that it they can live with it for a year or two.
Top Three Best 100cc Motorcycle In Bangladesh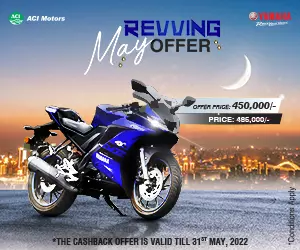 And most of all they search for the word MILEAGE as fuel cost as much as 100 TAKA a litre these days. Usually they run these bikes around 800-1000 km per month. So usually for them their money means a lot and the last thing they don't want is to waste the money in buying something that will make them cry soon after they by it.
Recently I have tested some sub 100cc bikes, among them were Hero Honda Passion, Splendor Plus, Bajaj Discover, Platina, TVS Metro, Yamaha Alba, Walton Cruize and Singer 100cc which to be honest was very scary experience. Let's put down my top three best 100cc motorcycle in Bangladesh among those bikes which I think you can have a look at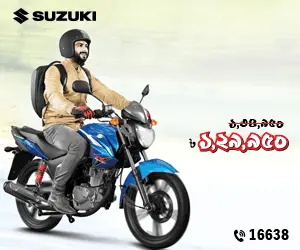 3. Hero Honda Splendor PRO
Latest Price in Market: 137.000 BDT
One of the best selling motorcycles in Bangladesh. I still think the best of all time for ROUGH and TOUGH use. Yes this bike doesn't give that amount of mileage which you generally expect from it but ask any medical representative who uses a Splendor he will say that he rides his bike all day long and still you can feel that there is more stored in it.
What many people do not know that once upon a time Hero Honda decided to make a cheap and affordable bike that will turn more mileage and will still give good speed so they turned their attention to Honda CDI and if you look carefully this bike does look a bit like that LEGEND. The bike can top around 85 kmph and will return 55-60 kmpl in Dhaka city on a working day.
It is easy to maintain and to be honest if you service the bike regularly then it will pay you back of service of more than 2 years without a hiccup. The only thing that is wrong with it is that is has an old fashioned AC light system which as you speed up will increase the light intensity. The gear box as with all Hero Honda bikes is a bit noisy.
Displacement 97.2 cc
Max. Power 7.2 BHP at 8000 rpm
Max. Torque 8.0 Nm at 5000 rpm
Fuel Tank Capacity 11 ltrs ( Min)
Kerb Weight 109 kg
2. Hero Honda Passion PRO
Yes another Hero Honda but to me among all the bikes that I have ridden this has to be the stand out. And there few reason. One it is a Hero Honda which I still think is the best motorcycle brand in recent market to make bikes for good value for money, and second of all it shares the same engine from the Splendor so you can expect that it has to be good.
Sadly when I rode this bike it was raining a lot so couldn't give enough feedback but the owner told me that he topped 80+ and gets a mileage back 55 kmpl and I think the exact reason for that is its weight. But I have been told by another person that once he had an accident and there were very little damage to his bike as he believes due to the weight of the bike it resisted the force of damaging itself. I like this bike's speedometer which has an digital fuel gauge.
Displacement 97.2 cc
Max. Power 7.2 BHP at 7500 rpm
Max. Torque 8.0 Nm at 5000 rpm
Fuel Tank Capacity 13 ltrs ( Min)
Kerb Weight 121 kg
1. Bajaj Discover 100
Back in 2010 I was very fond of this bike. It has everything that a 100cc bike should have. It is elegant awesome to look at and most of all it is smooth as hell. It is a bike that will satisfy you a lot. It is modest, royal just like your pet animal.The mileage is awesome on this bike as I rode and I got over 60+ in Dhaka city, I pickup up 90 kmph but the owner said that he did 95.
Click Here: Read a Bajaj Discover 100 Ownership Review
Everything is perfect about this bike, you don't get massive vibration and most of all I think it looks cute. If there is a complain I think I will say it weigh a lot but again that is done to keep the bike stable at high speed. This also has to be the best handle and braking bike in this list. It is so perfectly blend and made that no matter how hard I tired I couldn't find a single fault about this bike.
Displacement 94.38 cc
Max. Power 7.5 BHP at 7500 rpm
Max. Torque 7.8 Nm at 5000 rpm
Fuel Tank Capacity 8 ltrs ( Min)
Kerb Weight 115 kg
These are the list of my favorite. There are still many of choice you can make from the market. Local manufacturer Walton and Runner also have good looking 100cc bikes which you can also buy in installments. Hope this three Best 100cc motorcycle in Bangladesh going to help the audience. Looking for your valuable comments.
You might also be interested in