Top Four Executive Choice Motorcycle In Bangladesh
Published On 25-Aug-2018 07:36pm , By Ashik Mahmud
Readers here we came with Top Four Executive Choice Motorcycle In Bangladesh. You might have the question as Executive choice motorcycle or executive class motorcycle what is that! Hence it's nothing but those motorcycles which fits better with executive's appearance and personality and meets their commuting needs better. So here are some motorcycles which the corporate user or executives like most.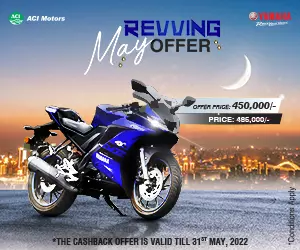 Executive Choice Motorcycle In Bangladesh
You know, Bangladesh is a small country having complex type of road and terrains. The traffic mode both on rural and urban even on highways is mixed and complex natured. Hence the regular or commuter category motorcycles are the largest choice of the users. So corporate user therefore office executives are also selects their ride which comes with commuter profile.
Furthermore corporate or executive focused motorcycles are featured something more with smart and polished features then regular commuters. Hence such characterization in motorcycles somewhat made a different type of motorcycle category in Bangladesh. Consequently we would like to mention the category as Executive Choice Motorcycle or Executive Class Motorcycle.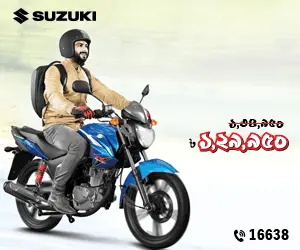 Whatsoever here we have selected few models those have huge demand and popularity among the executives. Hence what those are and why are so popular those coming in focus within our discussion.
Bajaj Discover 125 – Architect Of Executive Class Motorcycle
Bajaj Discover 125 is the commuter motorcycle from Bajaj Auto Limited. The Discover series starts its journey from year 2004 and introduced a new chapter in this south Asian motorcycling culture. It can be named or described as executive class or executive choice category.
Discover Series is solely a commuter series. But it more featured with sporty looks and damn smart design that delicately matches with corporate user or executives. Moreover it never sacrificed with the commuting features like fuel economy, durability, low maintenance and easy available after sales services.
Carrying the legacy new Bajaj Discover 125 is now the top most popular model among the executives of Bangladesh. The new Discover 125 now comes with more attractive color and design scheme. Furthermore it added with few more attractive feature enhancements. Hence countrywide easy available after sales support also helped the model to be in first place for the executives.
Yamaha Saluto 125 – Director Of Executive Class
In category of Executive Choice Motorcycle the Yamaha Saluto 125 is the new addition from Yamaha. Yamaha Motor India has released this all new featured 125cc commuter on 2015. The motorcycle came in our market at the last quarter of 2016 under the distribution of ACI Motors. The Saluto 125 comes with very tight package of features that very smartly covers the executive needs.
In addition its looks, design and ergonomics is much more focused to match with corporate personalities. Furthermore it's an unbeatable package of power, performance, fuel economy and hassle free service. Hence with countrywide after sales support it grabbed huge attention in the market within a short time. Therefore this is now one of the top most favorite motorcycles in category of executive choice motorcycle.
Honda Livo 110 – Choice Of Economic Executives
When focusing on more economic features in executive class Honda Livo 110 gorgeously takes its place. It's an 110cc economic commuter but solely dedicated to serve the executive or corporate users. Its economic but never sacrificed the executive standards features. Hence it came in the market and took it place accordingly.
You know the Honda Livo 110 is the new addition in the market by Honda. It carries the same engine, chassis, wheel and suspension system of Honda Dream Neo. But Livo 110 is much more featured with different looks, design therefore the exteriors. Hence reliability, economy, countrywide service, and corporate getup altogether made the Honda Livo one of the top executive choice motorcycle.
Hero Splendor – The Mentor Of The Executives
In the top four executive choice motorcycle here we placed the Mentor who rolling with legacy over a couple of decades. It's pretty conventional in design and appearance but rolling with gravity, legacy, service and reputations. Hence the mentor Hero Splendor is in our top four executive choice motorcycle. It's an evergreen motorcycle which introduced the silver line of the four stroke motorcycles in Bangladesh.
Hero Splendor series started its journey back in 1994 from India under the join venture of Hero & Honda. Bajaj Discover series helped to create a different category but former Hero Honda introduced the silver line of four stroke motorcycle both in India and Bangladesh. From the very beginning it was focused on the executives needs. Hence it comes with pretty decent features of commuting and conventional styling. So it's doing still pretty gorgeous side by side with the hardcore competitors.
So guys, these are the motorcycles in our top four executive choice motorcycle in Bangladesh. Here all the four selected motorcycles are packed better to serve the corporate users therefore executives.
Hence there are more motorcycle are available in the market in this category. But considering feature, popularity, and countrywide after sales support these four are currently in top of this segment. Whatsoever thanks for your presence with our top four executive choice motorcycle in Bangladesh. Therefore ride controlled and stay safe.
Published by Ashik Mahmud
You might also be interested in