What Makes A Motorcycle Street Legal?
Published On 22-Dec-2022 04:15pm , By Saleh
What makes a motorcycle street legal? How can be defined a motorcycle as street-legal? Or how a street-legal motorcycle should have been featured? So here we have so many questions on street-legal motorcycles but the answer is the same and accordingly, here I am Saleh came with the discussion on the street-legal motorcycles' features and characteristics under the head, what makes a motorcycle street-legal. Come join me.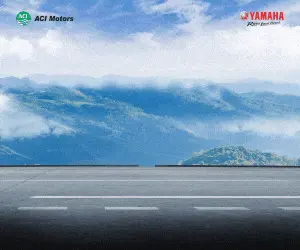 What Makes A Motorcycle Street Legal?
Street-legal characteristics or features are simply those attachments and integrated features on a motorcycle that make the motorcycle like other street-legal vehicles eligible to roll on public roads. Perhaps the road features on a motorcycle are a bit different than other street-legal vehicles but most of the features are common on all the street-legal vehicles on public roads. Further, different countries and regions have different road regulations and on-road requirements.
Hence we can define, street-legal features are those required features on a motorcycle to roll safely on the roads and to ensure the safety of other vehicles while rolling on the roads. Thus a motorcycle must come with some basic road features like a headlamp, tail lamps, turn indicators, registration plate hanger, etc. Further, modern street-legal motorcycles also come with extensive safety features like DRL, emergency flashlights, hazard lights, reflectors, catalytic converters, silent exhaust, etc.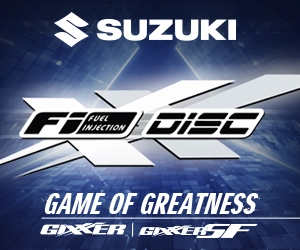 Street-Legal Features And Characteristics Of A Motorcycle
If we count the street-legal features on a motorcycle, first we will find that all the road-legal motorcycles around the world are featured quite the same basic features. But considering different regional environmental conditions and on-road requirements many regions in the world describe their own road-legal requirements and standards.
Therefore, the motorcycles in those areas may feature extensively accordingly with some added road features. Whatsoever, here we have a brief on the most common road features for motorcycles that make a motorcycle street-legal evenly.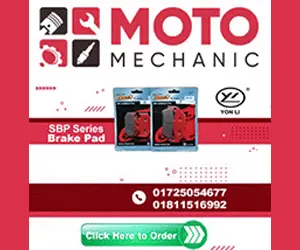 Light & Signal System On A Motorcycle
Motorcycle lights and signal systems are one of the most basic and mandatory features required for a motorcycle to be street-legal. Under this package, a motorcycle must have a properly workable headlamp, tail lamp, and set of front & rear turn indicators.
Further, modern motorcycles come with some feature extensions in this segment like integrated DRL, registration plate illuminator, emergency high beam flasher, hazard lights, auxiliary fog cutter, etc. Partly those features are counted as a standard requirement in some region of the world but surely those helps for better and safer on-road riding everywhere for sure.
Horn, Signals, And Buzzer On Motorcycles
Horn, signals, and turn signal buzzers on a motorcycle are also primitive on-road features those considered street-legal features of a motorcycle. In most countries in the world, those are must-have features and need to use accordingly to make caution to others and ensure safety on public roads.
Meanwhile, on the other hand in developed countries, those features are demotivated to use rather in extreme conditions to avoid sound pollution. Hence in such conditions, they emphasize obeying traffic rules strictly and riding within a prescribed manner, and using the lighting signals most preferably.
Controlled Emission And Exhaust System
Fully controlled and silenced up to a required sound decibel exhaust is a mandatory feature for an on-road motorcycle to be street-legal. Accordingly, many developed and underdeveloped countries set controlled emission standards for road-legal motorcycles and other vehicles.
Thus street-legal motorcycles in those territories require controlled emission like under Euro3-6, BS-IV-VI, etc. emission standards. Hence those motorcycles must come with sophisticated exhaust systems featured with modern catalytic converters and comparatively silent exhaust systems.
Fully featured ODO Console
A fully featured ODO console is another basic part of modern street-legal motorcycles. Modern ODO console not only comes with a speedometer to help control the speed of the vehicle but also comes with extensive riding-friendly features like a rev counter, fuel gauge, gear indicator, battery gauge, headlamp on indicator, turn signal indicator, clock, ABS, traction control indicators, etc. Thus ODO cluster is a must-have feature on modern street-legal motorcycles.
On-Road Wheel Features
On-road wheel setup is considered another mandatory street-legal feature for motorcycles in some regions and countries in the world. Hence road focused DOT standard tires, full-size wheel mud-guards, chain covers, etc. are also quoted as road-legal features for motorcycles in some of the countries in the world.
Fully Visible Registration Number Hanger
Lastly, a fully visible registration number plate hanger is one of the most important road requirements on road-legal motorcycles like any other type of road-legal vehicle on the road. In the meantime, a registration plate illuminator light or tail lamp is also required accordingly.
You might also be interested in