Top 3 Best 125cc Motorcycle In Bangladesh
Published On 05-Oct-2013 08:52am , By Shuvo
In my last review on the Top 3 100cc motorcycle in Bangladesh many people disagree with me & again i am here for the top 3 best 125cc motorcycle in Bangladesh. But luckily for me agree as they told me that it helped them to buy their desire bike. The hit the idea to me why don't I test another couple of bikes in the 125cc category and bring and list of Top 3 125cc bikes in BD. For this edition I have tested two bikes from each Indian companies and 3 other bikes from companies of Bangladesh and not to mention among it I also test drive a Megelli 125R . Here is the list of all the bikes that were tested. 1. Walton Fusion EX 2. Dayang Bullet 125 3. Hero Honda Glamour and Super Splendor 4. Bajaj Discover and Bajaj Discover 125 ST 5. TVS Phoenix and Star Sports This is the class where you have blend that gives you more power than the 100cc bikes but better fuel efficiency then 150cc bikes. I like this class and I think for the people who have limited income but wants to burn a lot of fuel by riding they should go this class of bikes.
3. Bajaj Discover DTS-i:
Price: 158,000 BDT Power: 10.8 BHP Torque: 10.8 NM Fuel capacity: 8 litre Weight: 118 kg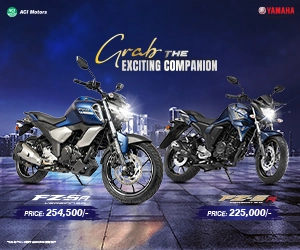 It's still a classic and good, as you throttle up the bike goes on constantly and doesn't make a hitch. It doesn't vibrate until you reach close to top speed. The gear box is a bit noisy. Getting from neutral and into first can sometimes require more than just one nudge on the shifter. It is nimble and with this bike city riding is fun. I do like it's straight seat which if you are thin then you can have 4 people riding this bike. There is nothing too much about this bike, everything that needs to be there is there.
Discover has a 'ride control' blue switch which I don't know WHY? The disc brake is good. The suspension is good and the ride in a bad road isn't bad. I topped 90 km/h on this bike and bike return gives a healthy mileage of 50 km/l. A bike that many say is 'modest'. It lacks that digital speedometer which many of the bikes of its class now have.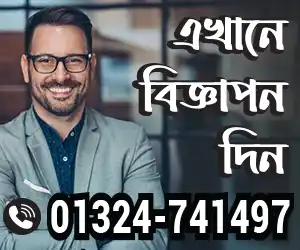 In the top 100 bikes I had this as number '1', so why it is at '3'?? First it's look, for a 125cc bike isn't good enough for me. 2nd sitting on the bike I really couldn't find a single thing what will make me buy this bike. There isn't an X factor on this bike, YES it is a good bike but still you can sense there is something missing.
2. TVS Phoenix
Price: 160,000 BDT Power: 10.8 BHP Torque: 10.8 NM Fuel capacity: 12 litre Weight: 116 kg
This is all new bike from TVS. They spend a lot of time and money developing it. They spend a lot of time in the graphics and colour palette. The headlight looks good and they gave it the same LED parking light as they did with the Apache RTR 150. They gave this bike a full digital speedometer something you don't see in a 125cc bike. The bike still vibrates though this time it is very less. Due to its less weight it has a good power to weight ratio against its rival. The front disc is a rotor petal the same material they used in RTR 150.
I did some high-speed ride and am surprise to see that the bike is stable, the suspension to good. The bike I tested was new but still managed to do 85 km/h, I think once the engine is set it will do 100+. Mileage of the bike is also good. If you ride smooth then you can do 50 km/litre , and if careful then you can pull that figure up to 55 km/l.
I personally think they have done a lot of work on this bike to make it look as a small brother to Apache RTR 150.
Why at number 2? 1st it's price I think for TVS pricing this is way too much. I didn't like the idea of having '125' written on the fuel tank, neither the noise of the engine. And TVS are not very well known about building RELIABLE engine so there are some doubts about engine reliability.
1. Hero Honda Glamour
Price: 158,000 BDT Power: 9 BHP Torque: 10.3 NM Fuel capacity: 14 litre Weight: 129 kg
Yes I know I own this bike, I also wrote a review on it and by this time many of you will think that this is partialty, but trust me to be honest after 20 months crossing 24000 km a bike that still does 105 km/h even you have to say this MACHINE has something special about it and trust me there is. It is very heavy for a 125cc bike, so you don't expect it to win a drag race against the other two. I myself managed to do 112 kmph on it and in Dhaka city it will give you back a mileage of 45-50 km/l.
It is the least powerful bike in this list but I still think on the straight it will match them. But the biggest thing about this bike it because it has a horizontal engine it has a low centre of gravity which helps it to corner beautifully. The suspension is good for bumpy ride; the brakes and the grip of the tyres are good too. The horn is weak; it has a wonderful analog and digital speedometer. The riding position is good for riders who are around 5 feet 2-6 inch tall.
The gear ratio is tall and it just doesn't vibrate at all at high speed that is because it weighs a lot and the bike is very smooth. Yes the gear box is a notch. And sometimes due to it AC light system riding on the highway can be a bit frustrating. But there are two things about this bike that made me buy this some 20 months back 1. HONDA engine, as we know what HONDA really is 2. This bike has a SOUL. You can "ROUGH AND TOUGH" use this bike. NOTE: I know some people at this point will say what happened to the Bajaj Discover 125 ST? . Well to be honest against the price that is a crap of a bike. Honda Stunner and Yamaha Gladiator are good bikes as well but the problem for the past 1 year or so you can't buy these bikes in the showroom brand new, I reviewed only those bikes that people can buy brand new from the showroom. Hope This top 3 best 125cc motorcycle in Bangladesh review will help you again to choose your desire bike among many. -By Wasif Anowar
You might also be interested in