Siam Ahmed Is The New Face Of Suzuki Motorcycle Bangladesh
Published On 22-Jun-2023 03:10pm , By Arif Raihan Opu
In an exciting development for the motorcycle industry, Suzuki Motorcycle Bangladesh has recently announced Siam Ahmed as their new brand ambassador. Siam Ahmed, a popular actor and youth icon in Bangladesh, will be representing the brand and its values, further enhancing Suzuki's presence and appeal among the country's motorcycle enthusiasts.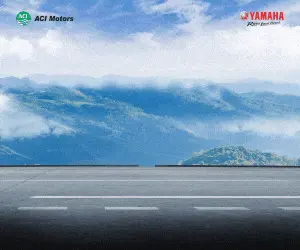 Siam Ahmed's rise to fame in the entertainment industry has been remarkable. With his charming personality, talent, and versatility, he has captured the hearts of millions of fans across the nation. Known for his notable performances in films and television dramas, Siam Ahmed has become a household name, especially among the younger generation.
The decision to appoint Siam Ahmed as the brand ambassador of Suzuki Motorcycle Bangladesh is a strategic move that aligns Suzuki's brand image with the youthfulness, energy, and aspirations that Siam Ahmed embodies. With his immense popularity and influence, Siam will undoubtedly attract a wider audience to the Suzuki motorcycle brand and strengthen its market presence.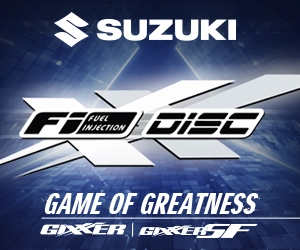 Suzuki Motorcycle Bangladesh, a subsidiary of the renowned Japanese automobile manufacturer Suzuki, has been a key player in the country's two-wheeler market for several years.
The brand is known for its high-quality motorcycles, which offer a perfect balance of performance, durability, and fuel efficiency. By associating with Siam Ahmed, Suzuki aims to reach a larger demographic, particularly the youth segment, and establish a stronger emotional connection with its target audience.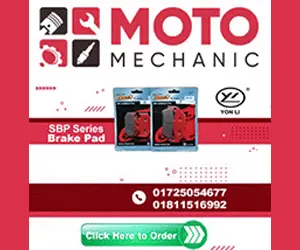 As a brand ambassador, Siam Ahmed will play a pivotal role in endorsing Suzuki's motorcycles through various marketing and promotional activities. His engaging presence in advertisements, social media campaigns, and public appearances will enhance brand visibility and create a positive association between Suzuki motorcycles and Siam's image. This partnership is expected to boost customer confidence in the brand and generate greater excitement and interest in Suzuki's product offerings.
Siam Ahmed expressed his enthusiasm for the collaboration, stating, "I am thrilled to be associated with Suzuki Motorcycle Bangladesh. I have always been passionate about motorcycles, and Suzuki's commitment to delivering superior quality and innovation aligns with my own values. I am excited to embark on this journey with Suzuki and connect with my fans in a new and exciting way."
Suzuki Motorcycle Bangladesh is equally excited about this partnership. Commenting on the announcement, a representative from the company stated, "We are delighted to have Siam Ahmed as our brand ambassador. Siam's popularity and influence among the youth make him an ideal choice to represent our brand. We believe that his association will help us connect with our target audience on a deeper level and drive the growth of Suzuki motorcycles in Bangladesh."
The appointment of Siam Ahmed as the brand ambassador of Suzuki Motorcycle Bangladesh represents a significant step in strengthening the bond between the brand and its customers.
As Suzuki continues to expand its product portfolio and introduce innovative motorcycles in the market, Siam Ahmed's endorsement will undoubtedly contribute to the brand's success and further establish Suzuki as a preferred choice among motorcycle enthusiasts in Bangladesh.
With the new collaboration between Suzuki Motorcycle Bangladesh and Siam Ahmed, the future looks promising for both the brand and its customers. Motorcycle enthusiasts can expect exciting campaigns, engaging content, and a renewed sense of enthusiasm surrounding Suzuki motorcycles, thanks to the star power and charisma of Siam Ahmed.
Published by Arif Raihan Opu
Creating a value of life isn't easy. But creating life valuable is easy. So I tried to creating value and make an impact. I like to work in a team that is cooperative and helpful. I like to share my knowledge and skills for the betterment of the company. Always find out the opportunities and use in a proper way.
You might also be interested in