Top 125cc Motorcycle For 2018 In Bangladesh
Published On 22-Jan-2018 06:20am , By Raihan Opu
In the motorcycle industry of Bangladesh the 125cc motorcycle segment is a promising segment (Source). Basically this segment belongs in the commuter segment and currently there is quite wide range of 125cc product available in our market. Accordingly here is our Top 125cc Motorcycle for 2018 in Bangladesh. Hope this top list will help you to choose your commuting companion for 2018.
_x000D_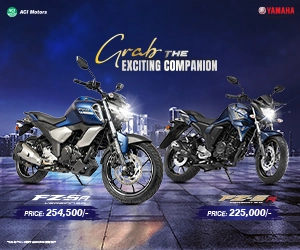 See Nearest Motorcycle Showroom Addresses To You
_x000D_
Currently most of the motorcycle companies in our country showcasing 125cc motorcycle in their product line. 125cc motorcycles are very popular in our country due to comfortable price tag, fuel economy, low maintenance characteristics. Even those motorcycles can deliver playable range of power & performance.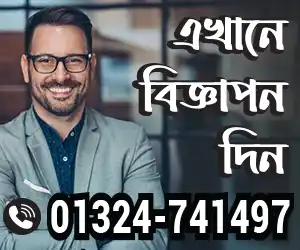 _x000D_
Also Read: Feature Review of Honda DIO 2017
_x000D_
Hence focusing all of those customer needs this segment of motorcycle needs to be more featured than other segment motorcycle. Consequently for the year 2018 we have sorted out few motorcycles in different slab which can serve you better. So Lets get in the brief discussion of those motorcycles.
_x000D_
See Available Motorcycle Brands in Bangladesh
_x000D_ _x000D_
Top 125cc Motorcycle for 2018 - Yamaha Saluto 125 VS Honda CB Shine
_x000D_
At the first we have sorted out two 125cc motorcycles which were performed significantly better within the last year. Happy thing is that last year both the motorcycles were in our top list. So here is Yamaha Saluto 125 and Honda CB Shine in our top 125cc motorcycle for 2018. Accordingly we hope those also will serve flawlessly in this year and even more.
_x000D_
Coming to the looks, design & performance both the Saluto and CB Shine is very tight package. Those literary can serve you better considering whatever you need from a good commuter motorcycle. Here both of the bikes designed with good looking body panel, graphics & design.
_x000D_
Moreover both the bike comes with good quality commuting profile engines. These are capable enough to deal with most of our rural and city terrains. Both the motorcycle comes with low maintenance character and of-course ensures significant amount of fuel economy. The most significant point is their fuel economy is consistent considering other motorcycle available in this segment.
_x000D_
In terms of comparison we can put a clue for Yamaha Saluto 125 VS Honda CB Shine. Here Yamaha Saluto 125 mileage figure is quite higher and Honda CB Shine engine delivers comparative more power. For more detail you can go through our Yamaha Saluto 125 VS Honda CB Shine Comparison Review.
_x000D_
See All Updated Motorcycle Prices Here
_x000D_ _x000D_
Top 125cc Motorcycle for 2018 - Bajaj Discover 125 VS Hero Glamour VS Suzuki Slingshot Plus VS TVS Stryker
_x000D_
In the top 125cc motorcycle for 2018 in the second phase we listed four motorcycles in a row. Here we have Bajaj Discover 125, Hero Glamour, Suzuki Slingshot Plus and TVS Stryker in our list. Here all the four motorcycle comes from renowned Indian motorcycle manufacturers.
_x000D_
You know the Bajaj Discover 125 & Hero Glamour already have successful track result of many years. The Suzuki Slingshot Plus also rolling on from few years. Here only the TVS Stryker 125 is the new comer in our market. Again no worry for the Stryker as its engine comes from TVS Phoenix 125.
_x000D_
Therefore TVS Phoenix shadow is also included in this phase. But we are not mentioning Phoenix here individually as Phoenix & Stryker comes with sharing same engine & frame. Though both the bikes have different looks, design and style but here we are considering them same.
_x000D_
So coming to the discussion we already known as Bajaj, Hero & TVS is diehard competitor of each other. They are just competing hard in commuter motorcycle market in south Asia and also in other North American countries. Within this battle Suzuki also expanding their market in commuter segment to compete with those successful commuter brands.
_x000D_
Accordingly Bajaj Discover 125, Hero Glamour, Suzuki Slingshot and TVS Stryker are now in hard competition in our market. So in competition the Bajaj Discover 125 VS Hero Glamour VS Suzuki Slingshot VS TVS Stryker 125 have different corners of advancement and drawbacks.
_x000D_
But of-course considering overall feature and performance the motorcycles comes quite near with quite same value. Hence for more clear idea about those motorcycles you can go thorough our previous reviews & comparisons on those motorcycles.
_x000D_
_x000D_ _x000D_
Top 125cc Motorcycle for 2018 - Keeway RKS 125 VS Runner Turbo 125
_x000D_
At the third phase of our top 125cc motorcycle for 2018 we have two motorcycles in our current list. Here both the motorcycle is quite new in our market but have promising features to serve better according modern commuter user's needs. So here we have Keeway RKS 125 and Runner Turbo 125 in our list.
_x000D_
The Keeway RKS 125 is new comer in Keeway Bangladesh that distributed by Speedoz Limited. The motorcycle comes with very attractive looks and design. Moreover some modern and sporty feature added with this nice looking motorcycle. Those literary puts the model one step forward than other available motorcycles in our market.
_x000D_ Also Read:_x000D_
On counter the Runner Turbo 125 is also new comer in Runner motorcycle family. The motorcycle also got attractive and nice looking styling and design. In addition the modern odo panel and added features also enhanced the appeal of this 125cc motorcycle in the market.
_x000D_
_x000D_ _x000D_
Top 125cc Motorcycle for 2018 – Get Your Ride For 2018
_x000D_
So readers after discussion on our top 125cc motorcycle for 2018 hope we could give you a least segmentation within the available 125cc motorcycles in our market. Not taking too much condensed comparison we just tried to sort out few nice featured commuters in 125cc segment.
_x000D_
Hence after the discussion we can say most of the motorcycles here are featured, capable and can serve better in your daily commuting. But as we considered we should suggest you to value the brand, reputation, track result & legacy. Afterward of-course do value the commuting features, price and after sales service to get appropriate motorcycle according your needs.
_x000D_
So readers hope you have enjoyed our discussion on Top 125cc Motorcycle for 2018 in Bangladesh. Accordingly feel free to comment or argue in favor of your selected model of motorcycle. Therefore stay connected with us for upcoming discussion, news and reviews. Thank you all.
Related Article You May Like:
Read By Category:
Creating a value of life isn't easy. But creating life valuable is easy. So I tried to creating value and make an impact. I like to work in a team that is cooperative and helpful. I like to share my knowledge and skills for the betterment of the company. Always find out the opportunities and use in a proper way.
You might also be interested in