Tips on How To Paint and Modify Your Helmet
Published On 22-Jan-2013 06:10pm , By Shuvo
Did you think ever to Paint and Modify Your Helmet? Your style, personality and taste not only depend on your motorcycle, but also on your helmet. Yes, your helmet doesn't only protect you, but it also leaves an impression on those who can't see your face while you are riding your motorcycle. That's the reason you not only want a mundane, protective helmet but also a classy one.
Tips On How To Paint And Modify Your Helmet
Maybe you want a bright helmet with different colored stripes and sections. Or maybe you want one with a logo of your favorite brand, or musical band, or even the logo of the Auto-bots from the movie Transformers. The list is endless. But it is quite difficult to find that perfect one in the market, which not only goes along with your liking but also your wallet.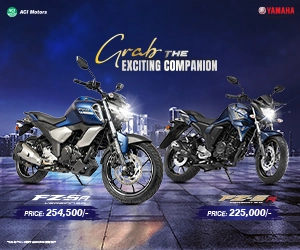 So how do you paint and modify  your helmets? Yes, stickers or tattoos are an easy way out, but not when the design you want is unavailable. Then you can try out stencils, but even if those aren't there, then you can do it yourself by using a few easily available materials.
1. Before you begin, wash your helmet using soap, a coarse brush and clean water. Leave it out to dry. Wipe the surface with a soft, dirt free cloth.
2. The second step is to remove all the padding accessories on your helmet using a screwdriver so that your process of painting is not obstructed. If this is not possible, then use painter's tape to cover the parts of your helmet which you do not want to color.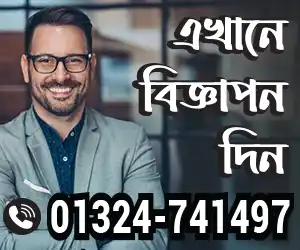 3. If you want a particular design, then use a stencil, which if not in hand, you may make one yourself by cutting out the design on a thick piece of cardboard. Secure it on the surface using tape.
4. Remove the previous paint coating and primer using a 400-grit sandpaper. This step is very important and must be done carefully. Every inch of the earlier paint coating must be removed in order to allow a new smooth paint coating. But, do not over-sand it. Discontinue when you feel the surface of the helmet to be a little rough than usual.
5. Apply a light coat of spray primer on the wanted area and let it dry for three full hours. It is usually preferred to do this in short irregular bursts rather than in a long, continuous flow so as to prevent dripping.
6. Apply your desired colour of spray paint onto the surface and let it dry for around two hours. If the primer underneath begins to show at places, then you might consider another coating of paint.
7. Apply one or two coatings of clear cut varnish to seal the paint/ design.
8. Only after everything has dried, remove all tapes and/or stencils and re install anything that you have detached in the beginning.
Further tips:
1. NEVER paint on the face shield. This may create a safety hazard and interfere with the driver's visibility. This part of the helmet must always be kept clean and if possible, scratch-free.
2. If you are feeling confused regarding the painting or detaching the parts of the helmet, then do not attempt without the help of an expert.
3. NEVER use primers, paints and varnishes each from different brands. Make sure they are all from the same brand. Using different brand products in a mix may result in unwanted chemical reactions and hence lead to a disaster.
4. It is advised to use bright colours on your helmet to help make yourself visible on the roads. If you are fond of dull colours, you may highlight the borders with reflective tapes or fluorescent paint.
5. NEVER try to paint your helmet without removing the previous coats using sandpaper first.
6. Do not paint without applying a base primer first, or else the colour will not stay and drip off. Even if it stays, it will peel off in a short period of time.
7. If you want logos or designs, it is usually preferred to use stencils or decals, or you may not be happy with the ultimate result. If you can't make a stencil or decal by yourself, you can always order them to be made using your own designs.
8. You are advised to work in a well ventilated area, and use a face mask, eye protection and aprons/ overalls.
There you go! Now you can paint and modify your helmets very easily as well as at a low expense. It may not be that cheap, but hey, it sure is cheaper than buying a brand new helmet. Besides, you may also take a little pride by boasting about how you designed your awesome helmet all by yourself!
You might also be interested in