The Theft-Proof Mahindra Centuro Visual Review
Published On 04-May-2015 08:43am , By Shuvo
Mahindra Centuro is the bike which is giving a serious tension to other leading companies like Hero MotoCorp, Bajaj, Suzuki or Honda in Bangladesh . Mahindra Centuro is specially designed for the users of this subcontinent and has been warmly received by them. Over 10,000 customers made booking for it within 3 weeks of its launch in India. This is a stylish bike, available in red and black colour scheme, has certainly created a hum in the market. So we are herewith Mahindra Centuro Visual Review.
The Theft-Proof Mahindra Centuro Visual Review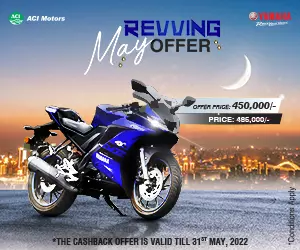 Backbone of Mahindra:
Before the review we should introduce, Mahindra Centuro is the product from Mahindra Two Wheelers Limited (MTWL) which was founded on 2008 by Mahindra & Mahindra Limited, India. You will be happy to know as their R&D is based on Italian engineering & technology and associated with the Taiwanese company SYM Motors. So you will find the Mahindra Centuro fabricated with classy design & technology. In Bangladesh Mahindra Two Whelers Imported By Navana group.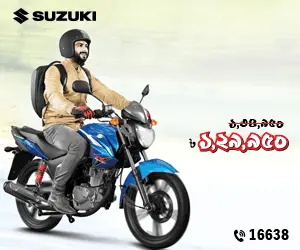 Intro:
Mahindra Centuro is for those who want a bit added style and features but don't want to miss out the economy of a 100cc motorcycle. Its redesigned panels and premium styling visually distinguish it from its other competitors. It's neat curves and lines spanning at the exterior on metal frame and body is very stunning. It comes with noticeable golden coloured twin tube metal ribs under the fuel tank, new body panel and tattoo like decals which enhance its appeal & manly look.
And this is available on only one variant known as Mahindra Centuro. Standard and the price of the bike is quite reasonable. It offers a comfortable riding position with a broad and low height seat for average height riders. It is very suitable for city based riders. Though it is not for sporty riding but out on the highway the ride is stable. And it becomes more pleasing with sparkling design.
Tension To The Rivals:
You know security is the most important issue for one's favourite belongings like bike. And Centuro ensures its security itself. It has a remote multifunctional (car like) flip key with 96-bit encryption which prevents the use of duplicate key to start the bike.
It also has an anti theft alarm with engine immobilizer and central locking which are completely new for all motorcycles made for this subcontinent. And this really an unbeatable gorgeous feature which put the other bike manufacturer in serious tension which featured very intelligently with comfortable price band. And of course the thief and snatchers are also in serious tension we think.
Features & Specialty:
You know a bike's mileage heavily influences the owner attitude and enhances the satisfaction level. So Mahindra promised an impressive fuel efficiency of 85.4 kilometer per liter (certified by ARAI) on Centuro. According to its users, it is quite successful in keeping their promise. The new intake design and ignition system is the reason behind such high fuel economy.
This technology enriched by Mahindra's innovatively developed intelligent MCi-5 (Micro Chip ignited-5 curve) engine which smartly balances between power and fuel economy. The engine of Mahindra Centuro is 106.7cc, single cylinder, 4-stroke and air cooled. Its maximum power is 8.5PS @ 7500RPM; maximum torque is 8.5NM @ 5500RPM. The four speed manual transmission offers smooth gear shifting which enhances the riding fun.
The bike has telescopic fork on front & hydraulic, coiled spring, 5-step adjustable rear suspension to provide greater riding comfort on our roads. It also makes easy to handle the bike even at high speed. Mahindra Centuro claims the top speed of 90kmph which can zip 60kmph from the zero in 8.9 seconds.
Uncommon on Consol:
Mahindra offers an advanced, white lit digital dashboard on Mahindra Centuro which is really uncommon feature in this segment. The console has three parts. The left part featured for DTE indicator and the fuel gauge. The middle part is for conventional type rev counter and digital speed counter. The right part hosted with indicator for service due, trip meter, odometer and clock. It is really an unusual comprehensive feature for an entry level motorcycle because most of the bikes offer little more than a speedo, fuel gauge and lights.
Find Me & Guide Me:
The Centuro also has some innovative features like "Find Me" and "Guide Me". The "Find Me" feature helps the rider to find out his bike on dark or crowded parking lot by flashing lights with alarm and "Guide Me" helps to see the path in the dark by illuminating the head lamp. Both feature works even when the bike ignition is switched off and rider is little far away from the bike. The features are operated by the remote ignition key. And no doubt these are really unique features.
There is also a LED torch in the key to get the ignition slot in a dark area. The headlamp of Centuro fitted with bright halogen DC light (12V-35W/35W) which ensures better visibility during night or in bad weather.
More over the smart LED tail lamp, comfortable palm grips, large mirrors, and well finished switches including a pass light enhanced the bike's feature. The fuel tank of Centuro looks a bit small behind the large angular headlights but the ribs that wrapped around the tank gives the bike a rough and tough manly look. And its fuel capacity is 12.7 litres.
You will be happy to know that it backed up with Valve Regulated Lead Acid (VRLA) MF battery that works on oxygen recombination principle which extends battery lifespan as well as ensures safety.
Technical Specifications:
Engine : Single Cylinder, Four Stroke, Air Cooled, MCI-5 Engine
Displacement : 106.7CC
Bore & Stroke : 52.4mm X 49.5mm
Maximum Power : 8.5PS @ 7500RPM (6.25KW)
Maximum Torque : 8.5 NM @ 5500RPM
Starting System : Both Electric & Kick
Frame : Double Cradle, Tubular Structure
Suspension (Front & Rear) : Telescopic Hydraulic, Coiled Spring, 5-Step Adjustable
Brake (Front & Rear) : Both are Drum Type, 130mm
Tire Size (Front & Rear) : 2.75"X18"/3.0"X18"
Rime (Front & Rear) : 5 Spoke 18" Alloy Rim
Dry Weight : 111 Kg (Kerb: 120Kg)
Overall Dimension : Length 2,031mm × Width 780mm × Height 1,111mm
Saddle Height : 800mm
Fuel Tank Capacity : 12.7 Litters
Wheel Base : 1265mm
Minimum Ground Clearance : 173mm
Transmission : Constant Mesh 4 Speed
Gear Shift Pattern : N1234
Clutch type : Multi-plate Wet Type
Head Lamp : 12V-35W/35W Halogen with LEF Pilot Lamp
Tail Lamp : LED Type
Battery : 12V/6AH MF Battery
Top Speed : 90Kmph
Acceleration (0-60 km) : 8.9 Seconds
Fuel Efficiency : 85.4kmpl (Standard Condition)
Mahindra Centuro Price In Bangladesh
Mahindra Centuro available at Red & Black color. Current Mahindra Centuro price In Bangladesh is 1,39,500 BDT. Mahindra giving 5 years warranty & free maintenance.
So audience, at a glance Mahindra Centuro is not only admirable, affordable and stylish but also equipped with never before seen features. It can certainly be a preferable choice for any bike lover. If you are a Mahindra Centuro owner then thieves and robbers are in serious tension where they are undone for its enhanced security system and you might have smiling tension free.
You might also be interested in