TVS Eid Ul Adha Discount Offer 2022 - 15,000 BDT Discount
Published On 05-Jul-2022 01:38pm , By Arif Raihan Opu
TVS is one of the popular Indian motorcycle brands in Bangladesh. TVS Bangladesh is giving an offer for the upcoming Eid festival. TVS Bangladesh is giving a discount on their motorcycles under the banner of "TVS Khushir Hat".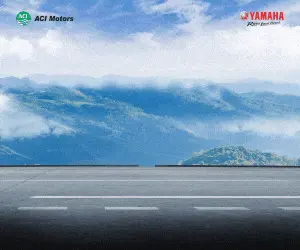 In this discount offer, TVS is giving a maximum 15,000 BDT discount on their motorcycles. This offer will be valid until July 20th, 2022. So hurry up to buy your TVS motorcycles.
TVS is mostly popular for its commuter motorcycles. In the commuter segment, TVS is one of the biggest brands and has a huge market share. The TVS Metro series is one of the popular models in the commuter segment.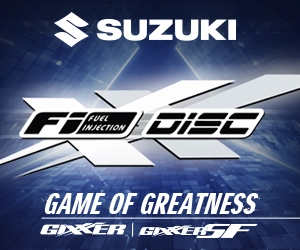 One of the popular models in the naked sports segment is the TVS Apache RTR 160 4V. From looks, style, and design to performance, it's one of the most popular models in its segment. TVS has three versions of this model; two are single disc and dual disc, and the other one is attached with single channel ABS.
TVS is giving a 7,000 BDT discount on three versions of the Apache RTR 160 4V. On the other hand, TVS is giving an 8,000 BDT discount on the Apache RTR 160 2V Race Edition. This bike has the same design like it's the previous version of Apache RTR 150.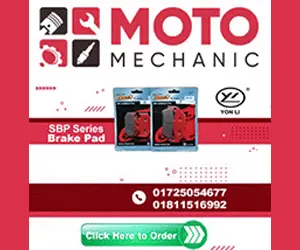 TVS Bangladesh joined the last Dhaka Bike Show 2022, which was held at ICCB, Dhaka, Bangladesh. They arranged a stunt show for the visitors at this event. Without this, TVS shows their bikes at this event.
Now the commuter segment is getting more popular day by day. After the COVID-19 pandemic, two-wheelers are getting more popular. Because public transport is riskier than two-wheelers in this pandemic. So people find out that two-wheelers are a safe option.
If you want to buy a TVS motorcycle for this Eid festival you can take this discount offer. For more details, you can visit your nearest TVS Motorcycle Showroom or you can mail to this address for customer support: customercare@tvsab.com.bd. Thank you.
Published by Arif Raihan Opu
Creating a value of life isn't easy. But creating life valuable is easy. So I tried to creating value and make an impact. I like to work in a team that is cooperative and helpful. I like to share my knowledge and skills for the betterment of the company. Always find out the opportunities and use in a proper way.
You might also be interested in