Suzuki Intruder 150 Review By Team BikeBD
Published On 16-Jan-2020 01:00pm , By Raihan Opu
The Bangladeshi motorcycle market is mostly ruled by commuting motorcycles; followed by sports bikes and some people who wake up in the morning and want to ride a cruiser motorcycle. In fact, currently, the number is increasing slowly for cruiser motorcycles in the market. Now, we are going to introduce to you guys one from Suzuki, the modern cruiser, Suzuki Intruder 150 Review By Team BikeBD.
Suzuki Intruder 150 Review By Team BikeBD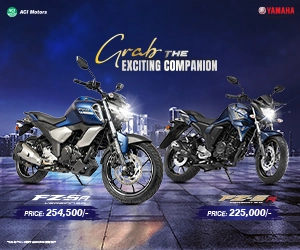 Suzuki Intruder was introduced in Bangladesh back in May 2018. Since then the bike has made a noticeable market and preference. Although, they have brought Fi and ABS version of this bike, today we will share details of Non-Fi and ABS version.
This non-Fi bike is currently available in two colors, Black & Silver& has a price tag of 275,000 BDT in the offer price. The transformed smaller capacity Intruder took inspiration from its elder brother who has an 1800 cc engine & has driveshaft to run the bike.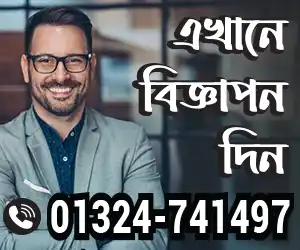 Suzuki Intruder 150 Review - Test Ride Review
To talk about the engine, Suzuki Intruder comes in Bangladesh fitted with the engine that we find in Suzuki Gixxer. The engine produces 14.6 BHP @ 8,000 RPM & 14 NM of Torque @ 6,000 RPM. The single-cylinder 155 cc engine is air-cooled & uses a carburetor to pass the fuel in the engine. The bike only has self-starter there is no kick start option.
For some reason, the vibration of the bike kicks out after 7000 RPM and that is also minimum to realize. I was shocked to find out that they didn't detune the engine and kept the same instant ready pickup which we found while testing Suzuki Gixxer. I think that's a bonus for people who may like ready pick up in their cruiser bike! The gear change is smooth on this motorcycle, despite having lots of things around the engine during our test ride we never found the engine to overheat.
The bike has halogen headlight, muscular fuel tank, speedometer borrowed straight from Gixxer, it also offers low riding position and the footrest are moved forwards as you can find in a cruising motorcycle, for starter it will make you a bit uncomfortable but once you ride it for 3-4 days straight you will get used to it. I particularly like the twin exhaust, yes it is big and eats up lots of space on the right-hand side of the bike but if you look from a distance it looks stunning. The bike although has a low riding position but I am amazed how they still managed to have a 170 mm ground clearance. Even riding with a pillion it is a bit hard to hit the high-speed breakers in Dhaka city.
They added halogen headlight with an LED projection underneath it as a parking light. The headlight illumination is good for highway riding & the LED taillight has been kept in a good position so that the vehicle behind you can spot you once you brake.
Suzuki added a 260 mm front disc brake with a single-channel ABS to the bike which becomes very important once you do high-speed braking. The front ABS really contributes 100%of the bike's controlling under braking. They also added a 220 mm rear disc brake as standard.
During our testing, we found the ABS system very helpful to gain control of the motorcycle. I think they have added too much power into this motorcycle given the people who will ride this will want more comfort over speed. The rear of the bike though slides around under heavy braking so you must be careful not to apply too much pressure on the rear brake pedal.
Suspension wise the front telescopic suspensions does their work well, the rear mono-shock suspension which is attached to the swing arm does their work well. The rear suspension is on the softer side and it helps to absorb the bumps of the bad roads in Bangladesh well. Suzuki gave 100 section front tyre and a 140 section rear tyre. Although this is not a bike to do cornering, a longer wheelbase and 140 sections rear tyre ensure that even if you need to do high-speed cornering you can still do it.
Riding this bike in the city can be a hassle if you are stuck in Dhaka city heavy traffic. Unlike any commuting motorcycle, you can't quickly change direction as the bike doesn't have a big turning radius & added to that as the bike is also very wide which makes it harder to go through small gaps. I agree for the people who will buy this won't be too much of an issue as they won't be too concerned about it. Intruder shares the same chassis, engine, suspensions, speedometer; switch gears from Gixxer so finding & buying those technical spare parts won't be too much of an issue. But the body panel of the bike has too much body kit, yes I agree from a distant Intruder it will look beautiful to many but I think they have overdone it. Despite all those things the bike still weighs 148 kg which to this segment is ok.
The awkward thing about the whole bike is the ignition key position, still can't find a reason why it has to be there. I think that makes it unique design-wise but I would still prefer the handlebar of the bike to be bent a bit more towards the rider instead of being a straight unit as it is not. If you want to have MOST FUN from this motorcycle then you have to take this bike on a highway cruise. You can easily cruise on this motorcycle at a speed of 80-100 kmph on the highway. You can still get a top speed of 122 kmph but that is not something that is why you bought this motorcycle.
Pillion seat is a bit small but for cruise ride, the rider and pillion need to sit close for fine balancing on the highway. Also as the bike is sitting low on the ground tall pillion may feel uncomfortable for a long-distance ride. The gearbox of the motorcycle is soft after the first servicing, so far the plastic quality & the fit & finishing looks for us but only after riding the bike for over a year will showcase the true picture of how well they hold on to their position.
The bike's 11-liter fuel tank I think it's a bit less, for the cruiser motorcycle it should have had 15 liters of fuel in its tank. Despite having an engine from Gixxer & a heavy 148 body Suzuki Intruder still returns a mileage of 35 kmpl in Dhaka city while on the highway the mileage figure can be targeted as 42kmpl. Mileage wise it is a bit down due to the weight of the bike & also this bike is a bit bulky so it eats up lots of space while traveling through air.

Suzuki Intruder 150 Review - PROS
Gixxer's engine so good ready pickup.
Minimum vibration from the engine
Good plastic quality, fit & finishing
Comfortable riding position.
Good braking stability for the front single-channel ABS
Soft suspensions setup.

Suzuki Intruder 150 Review - CONS
Too much plastic/kit in the bike
Pillion seat is small & not comfortable for a long-distance ride.
2,75,000 BDT is a bit expensive.
Not an easy bike to maneuver in city traffic.
Due to the lack of options in Bangladesh, there are only 2-3 good cruiser motorcycles available in our market. Suzuki Intruder is one of them which will attract some cruiser lovers who want to ride their machine on the highway and have a fantastic weekend ride. I still think that the price of the bike is a bit too much comparing the current state of the bike market. Also Lets See Suzuki Gixxer price in Bangladesh here.
To see the details Suzuki Bike price in Bangladesh and Suzuki showroom near you visit BikeBD.Com. Stay with us for more update motorcycle news.
Creating a value of life isn't easy. But creating life valuable is easy. So I tried to creating value and make an impact. I like to work in a team that is cooperative and helpful. I like to share my knowledge and skills for the betterment of the company. Always find out the opportunities and use in a proper way.
You might also be interested in