Suzuki Hayate Ownership Review By Raihan Sabuj
Published On 30-Sep-2017 10:50am , By Saleh
Hello guys, I am MD Raihanul Haque Sabuj and my age is 30 years. I own a Suzuki Hayate motorcycle for quite a long time. I live in Narayanganj at present and my permanent address is Kotbari, Comilla. This place was famous for Shalbon Bihar, Lalmai Hill, picnic Spots for a long time but now-a-days it is famous for mainly the University of Comilla.
Suzuki Hayate Ownership Review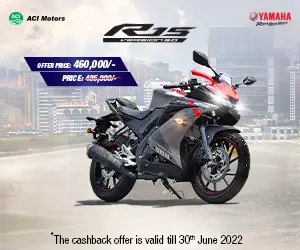 From the childhood I was having a lot of attraction towards motorcycles. I had a wish always at that time on coming of any guest who has bike of his own. Whenever a person visited our house with a bike I never let him go without roaming around our area on bike with me. This type of madness existed till my last stage of school life. The first bike of my own was bought in 2012 which was an old CDI 100cc bike. After having that bike and riding it 6 months I entered into cycling.
But suddenly I realized in emergency movements there is no alternative of bike in our country. After having many analysis on Suzuki Hayate 110, Honda CB Shine, Yamaha Saluto and Hero Glamour, I bought Suzuki Hayate whereas I was able to buy higher cc bike also. I bought Suzuki Hayate by going against most of the person's opinion because of some unique characteristics. Little bikes are better from bigger bikes for roaming around Dhaka city. It is also comfortable. Another reason for choosing this bike is fuel efficiency. Lower cc bikes give more fuel efficiency than higher cc bikes. If I talk about comfort then I found Suzuki Hayate is the most comfortable based on the handle bar position and controlling issue.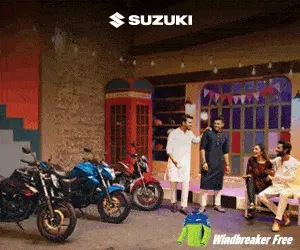 Overview of Suzuki Hayate
Suzuki Hayate is a 113 cc bike which has 4 stroke, single cylinder air cooled engine. This bike can create 8.7 BHP of power peak at 7500 RPM and 9.3 torque at 5000 RPM. This bike can go up from 0 to 60 kmph just in 9 seconds. It can go up to 60 kmph in 3rd transmission. It takes a bit long time to go at 100 kmph from 80 kmph.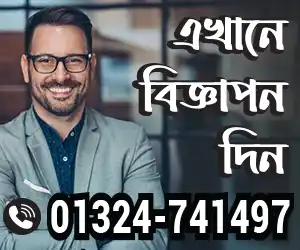 Both electric and kick starts are exists in Suzuki Hayate. It has capability of carrying 10 liter fuel whereas 2 liter is for reserve sector. Though the company says it would give 60km per liter but but I got 50 km per liter highest in my using time cycle. There is some proceedings to get the highest mileage from this bike. As like there is an option in this bike which is called economy and according to this rule if we ride the bike at 20 to 40 kmph always then we will find the best mileage from it.
Other information about this bike:
The weight of this bike is 107 kg
Ground clearance is 165 mm
Seat Height 795 mm
Base of wheels 1305 mm
Front tire 70/100-17
Rear tire 80/100-17
12 v battery
Telescopic front suspension
Twin Shocks rear suspension
Drum brakes in both sides
Suzuki Hayate Engine, Performance and Experience
Now let's come to the matter of engine and performance. According to the manufacturer guideline the engine oil grade for this bike is 20W50. The capability of carrying engine oil is 700ml. We should be aware of this matter. Because every mechanic wants to fill the engine with full 1 liter engine oil and I don't know why they try to do this.
In my 10,000 kilometer ride with this bike I have changed brake shoe, clutch cable, gear cable, air filter, engine oil filter etc. There is a negative side of Suzuki that I can't skip and that is the low availability of its parts. If it is available in anywhere then they want double or triple price comparing to the original price.
Maintenance and Services of Suzuki Hayate
When it comes for maintenance fact I get servicing for my bike after every 2 or 3 thousand kilometers ride. But I think the mechanics of Suzuki Bangladesh have less technological knowledge. As I was having 23/25 kilometer mileage per liter and was telling to them for solving this problem but they were unable to solve the problem. But a mechanic of a little mechanical shop at Khilkhet solved my problem which was not any vital problem also. After solving the problem I found 45 kilometer per liter mileage in the very first liter fuel from my Suzuki Hayate.
The biggest tour I have done with this bike is approximately 200 kilometers from Dhaka to Comilla and back to Dhaka again. I was a bit afraid before the tour as I was thinking that my bike is a lower cc bike and it's smaller too. But I was surprised after accomplishing the tour. I ended the tour of 45 bikers team without facing any hassle or problem and also I didn't feel pain in anywhere of my body. One more surprising fact was I found that my bike has became more smooth and lighter than before after the long tour. You can get this bike in nearest Suzuki Showroom.
Negative Sides of Suzuki Hayate
The worst side of Suzuki Hayate is the unavailability and high price of the spare parts.
It feels great to ride the bike whenever rider is single but riding with pillion decreases the performance and comfort both at an eye catching level for not having good suspensions at rear side.
Don't know why but Suzuki didn't give any RPM meter on Suzuki Hayate so guessing is the last way during ride.
There is no switch for pass light and I felt the need for this switch in different emergency situations.
The weak headlight is also a big problem of Suzuki Hayate.
Performance of both the brakes is not that much good and they could have easily give a disc brake in the front side but they didn't.
Summary of the review on Suzuki Hayate
Everything has two sides as a coin but in a line I am satisfied with my Suzuki Hayate. Though I did ride heavier bikes in the past times and sometimes I feel to have a heavier bike again. I think for roaming around and facing the very common traffic jam, Suzuki Hayate is one of the best choices. If they can remove the little problems from it then it can be the best bike in its segment. This was my first review in any format, so wish you guys will ignore my mistakes and forgive me for those. All the experiences are given here written by me and they are not related or influenced by anyone.
To see the details of Suzuki Bike prices in Bangladesh and the Suzuki showroom addresses near you visit BikeBD.Com. Stay with us for more updated motorcycle news with our Facebook Fan Page & Do Subscribe to our Youtube Channel.
Related Article You May Like:
Read By Category:
You might also be interested in