Suzuki GSX-R150 vs Yamaha R15 V3 Comparison Review
Published On 28-Sep-2017 12:16pm , By Saleh
The latest heartthrob Suzuki GSX-R150 and Yamaha YZF-R15 V3 already started rolling on our roads (Source). You know these machines have released just a few months ago in Indonesia and just have imported to our market.
Hence till now, only few quantities of bike came in our market. Therefore enthusiasm of the riders now at the peak and so many discussion and arguments are taking place.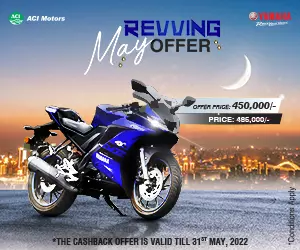 Hence sequentially here is our Suzuki GSX-R150 vs Yamaha R15 V3 Comparison Review. Let's see how they are capable and prepared for the fights in the battle.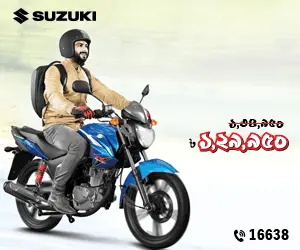 Suzuki GSX-R150 Overview
Suzuki GSX-R150 is the brand new 150cc sports machine from Suzuki Motorcycle Indonesia. Presently this is the second youngest release of Suzuki GSX-R series. GSX-R series is the racing series of Suzuki.
The series GSX-R started its journey with the first generation of GSX-R from 1984. Afterward the series developed with its generations and produced various capacity of racing bike.
Therefore at the end of 2016 Suzuki releases all new Suzuki GSX-R150 in Indonesia to grab the economical market of Asia. Currently GSX-R150 is available in Bangladesh through the individual importers activity.
Till now the official distributor of Suzuki motorcycle in Bangladesh is not distributing this model under their shade. The reason is their business coordination is with Suzuki India not with Indonesia.
Yamaha YZF-R15 Ver 3.0 Overview
Here in counter the Yamaha YZF-R15 is the youngest bread of the legendary Yamaha YZF-R series. Its first time released on the year 2008 and that was Yamaha YZF-R15 Version 1.0.
On the year 2011, Yamaha again released the second generation of YZF-R15 that badged as Yamaha YZF-R15 Ver 2.0. After six years of ruling again Yamaha released the third generation of R15 in Indonesia that is Yamaha YZF-R15 Ver 3.0.
The all-new Yamaha YZF-R15 V3 is a brand new machine that is widely different from the previous versions. It designed and featured completely differently and enhanced with more updated features.
The new R15 V3 is also more powerful than any other of previous versions. Currently, R15 V3 also available in Bangladeshi motorcycle market through the individual importers.
Again, the official distributor of Yamaha Motorcycle also tied with Yamaha India. So they are not marketing this model under their shade.
Suzuki GSX-R150 vs Yamaha R15 V3 – Exterior
Coming to the comparison between Suzuki GSX-R150 vs Yamaha R15 V3 lets start from the exteriors. The exterior layout and design of both bikes inspired directly from their tagged racing series.
So both the bikes here followed the iconic racing style & design which gave the machines an identity of true street sports bike.
Here Suzuki GSX-R150 designed with a sharper theme and style which also carried from the MotoGP style of Suzuki. GSX-R150 designed specifically in concentration of assuring overall lightweight design. So here all the parts and body panels are designed very slick, slender and light.
The bike comes with a very light weighted full faired body kit with a very sharp & aggressive headlamp assembly. The rear part along with a tail lamp and tiny pillion seat caries the sign of racing aggressiveness.
The fuel tank is also narrower and dented with top and both sides. It basically designed for better support for aggressive racing style riding.
>> Click To The Comparison Between New Yamaha R15 v3 vs Suzuki GSX150r vs Honda CBR150r <<
Here the wider windscreen and the exhaust pipe is the only part which is quite bloated and fatter in design. The rest of the exteriors are completely tight and compact.
On the counter, Yamaha YZF-R15 V3 is quite a fatter designed bulky bike. It also designed following the MotoGP style and designed following the sketch of the new Yamaha YZF-R6. It's also an aggressively designed bike but followed the counter theme comparing the GSX-R150.
New R15 is literary bulky than the GSX-R150. From top to bottom, therefore, a headlamp to tail lamp the bike followed the bloated and muscled design.
The bike also has many curves and aerodynamic tunnels but it is muscled everywhere. Literary it gives the impression of a bigger bike and it also feels the same while riding. Truly it's damn gorgeous & elegant.
Suzuki GSX-R150 vs Yamaha R15 V3 – Wheel, Brake & Suspension
In a comparison of a wheel, brake & suspension between Suzuki GSX-R150 vs Yamaha R15 V3 both are full-featured sports bike.Both the bike comes with all alloy rims with tubeless tires.
Here GSX-R150 adopts 90mm wider tire in front-wheel and 130mm in rear. On counter, R15 V3 comes with fatter tire which is 100mm wider in front and 140mm in rear.
In braking system both the bike equipped with hydraulic disk braking system on both wheels. Here GSX-R150 adopted very light designed disk in front and rear one is comparatively smaller than regular in size. On the other side both the brake disks of R15 V3 are comparatively quite bigger in size.
Coming to the suspension system both Suzuki GSX-R150 vs Yamaha R15 V3 are quite same in rear. Here both the bike designed with linked type mono suspension. But in front there is difference in suspension type.
Here GSX-R150 comes with regular telescopic fork suspension. On counter Yamaha YZF-R15 V3 comes with telescopic fork with upside-down therefore USD suspension system.
Suzuki GSX-R150 vs Yamaha R15 V3 – Riding & Seating
You know both the Suzuki GSX-R150 vs Yamaha R15 V3 is sports racing model. So here the riding position, posture and controlling behavior is full sporty & aggressive.
Here both the bike poses quite same style of seating, handling and controlling; but of course there are some significant differences.
Suzuki GSX-R150
Here GSX-R150 designed completely like track-oriented seating, riding and handling. So rider has to be habituated with such aggressive styling and handling. But not to worry as it's a light weighted powerful bike.Therefore riding GSX-R150 is fun and its gives the feeling of confidence. So, no worry about controlling.
Again GSX-R150 is a racing focused bike and it's a single-rider bike like a track machine. Yes it has a pillion seat but that is too much tiny to take a pillion easily.
Hence taking pillion on GSX-R150 is like hell but it possible. And truth is that its really not enough for taking pillion easily.
Yamaha R15 V3
Here in counter Yamaha R15 V3 also same aggressive in riding position, seating and controlling. But it gives a bulky feeling as it's a big dimension bike with muscled body fairing.
It also has few more kilograms of weight than the GSX-R150. Moreover, the saddle height is quite higher where the seat is also wider.
Hence along with aggressive racing riding style riding an R15 V3 in traffic is a painful job for lower height rider. But larger wheelbase with wider tires allows the bike much more stability on the street fighting and sharp cornering.
Another more happy thing is the pillion seat in R15-V3 is much spacious than GSX-R150. So taking pillion regularly is not much hassle.
So considering all both of the Suzuki GSX-R150 vs Yamaha R15 V3 is quite in same in seating and riding posture. But R15 V3 has the advancement of using the bike regularly with pillion.
On counter handling and riding GSX-R150 much easier with lower weight and lower saddle height. But the owner has to sacrifice much while taking a pillion.
Suzuki GSX-R150 vs Yamaha R15 V3 – Feature
Coming to the features between Suzuki GSX-R150 vs Yamaha R15 V3 both the bike is brand new. Both the bikes here come with latest and updated features.
Considering their features both the bike has different angles of attraction. Hence here we have allocated the features of both bikes in bullet. Please get a look.
Suzuki GSX-R150 – Feature
Light weigh concept in all over design and construction.
Powerful Euro-3 standard DOHC engine.
Track focused design and engine performance.
Full digital gadget.
Keyless Ignition.
LED headlamp & DRL.
Wider windscreen.
Sleek & effective aerodynamic design.
Lower saddle height
Yamaha R15 V3 – Feature
Very good quality of construction.
Powerful engine with SOHC and VVA features.
Assist & Slipper Clutch.
Wider windscreen
Full digital odo console.
Inverted front suspension.
Wider tires.
Aerodynamic body fairing with effective air tunnels.
Comparatively specious pillion seat.
Suzuki GSX-R150 vs Yamaha R15 V3 – Specification
After the features, before getting in the technical discussions here we have arranged the specification comparison table of both bikes.
From the table, you will get a clearer sketch of both bikes capability and other features. So please take a look on that.
[table id=196 /]
*All the specifications are subject to change upon company rules, policy, offer & promotion. BikeBD is not liable for the changes.
Suzuki GSX-R150 vs Yamaha R15 V3 – Engine Feature
So after the specification table here we are in the technical discussion on Suzuki GSX-R150 vs Yamaha R15 V3. You know the GSX-R150 is precisely a 147.3cc bike where the R15 V3 engine capacity is 155.1cc. Here both the engine is high rev engine and maximum power squeezes out at higher RPM.
Here you can see both the engine compression ratio is quite same and power and torque output also quite same. But here both bikes have some different angle of advancement.
The Suzuki GSX-R150 engine cylinder is over square. So after getting over the initial lower RPM band it will accelerate aggressively and will touch the peak of speed very sequentially. Moreover, lightweight and slim aerodynamic body will allow GSX-R150 to go faster. Hence fuel economy will also get a notable figure in this bike.
On counter, Yamaha R15 V3 comes with square dimension of cylinder. So it will allow same sequence of power and torque in all RPM bands.
Moreover, comparative little lower RPM operation character with little increased amount of power and torque can put R15 V3 quite in advance.
Additionally here in this new engine the VVA, therefore, variable valve actuation allows précised combustion even in quick throttle situation in high RPM. So in high speed riding R15 V3 is much more stable and it feels more confident.
Again, in terms of gaining top speed which is a weakness of youngsters you have to consider the bulky design of R15 V3. The bloated fairing, extra weight and fatter tire will surely reduce its capability a little. But of-course it increases much more stability in extreme situations.
Finally, don't forget the assist slipper clutch added with this R15-V3 engine. It can dramatically change the performance scenario when rider in the battle on the street.
Suzuki GSX-R150 vs Yamaha R15 V3 – Verdict
So readers, after the core technical discussion on engine and performance here we are at the end. Hope you have enjoyed our discussion on Suzuki GSX-R150 vs Yamaha YZF-R15 V3 Comparison Review.
Here we are not putting any red line between the bikes as both are much capable. Here both are featured differently with some specific specialties. Hence choice & decision is yours.
You have to decide which one you need and which one matched better with your budget and needs. But we are confident as we have put enough clues in our discussion from which you can make your decisions easily.
Hence feel free to share your thoughts and research on Suzuki GSX-R150 vs Yamaha YZF-R15 V3 Comparison Review. Therefore Stay connected with us for latest news and reviews. And finally, thank you all for staying with us.
FAQ- Frequently Ask Question
1. What does the needle do in a carburetor?
Ans: The jet needle and needle jet hit carburetion from 1/4 throttle 3/4 throttle. The jet needle is a long tapered rod that measures how much fuel can be pulled into the carburetor venturi.
2. What is the best motorbike lock and chain?
Ans: Kryptonite New York Legend Chain is one of the best motorbike locks and chains.
3. How does motorcycle suspension work?
Ans: Your bike suspension is designed primarily to absorb the imperfections in the road and in doing so assure both tires keep contact with the tarmac at all times.
Related Article You May Like:
Read By Category:
You might also be interested in