Suzuki Gixxer SF Ownership Review By Saad
Last updated on 09-Oct-2023 , By Saleh
Hello,I am Dr.Abdul Munem Saad, lecturer of physiology Patuakhali Medical College Hospital. Today I am going to share my experience of riding Suzuki Gixxer SF. At first I have to confess a truth that I did not have any interest about bikes till my 26 years of age. But after joining as a BCS cadre in Upazila Health Complex, I was in a serious problem . I had to move to Zilla Headquarter and visit community clinics frequently. So bike became my necessity and I was not comfortable enough being a pillion of other's bike as I am 6ft 4 inch tall and having 110 kg weight .
Suzuki Gixxer SF Ownership Review By Saad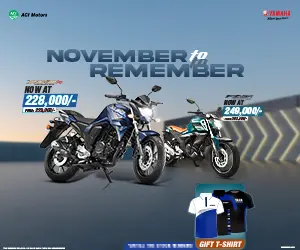 Episode of Purchasing:
At first on August 2014 after learning how to ride I was so excited about riding( at 26 years of age!!!!) that without thinking I bought a Walton Fusion NX 125.It was the greatest mistake of my life. I faced serious hardship to sell that crap. After that I bought Hero Xtreme Sports which was very strong and heavy but alas it couldn't satisfied me due to it's annoying engine sound and disgusting key position.
Than finally in February 2016 I bought Suzuki Gixxer SF MotoGP from Karmounnoyon Barisal. I was in love with that bike at my very first sight. When I rode it for the first time I felt I am riding on a machine which just moves like butter...smoothnes at its best. By the grace of Almighty I have already driven 25000 km. Now I think I can share some of my opinion regarding the bike, Suzuki Gixxer SF.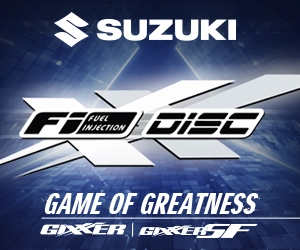 Positive Aspects:
Look: Look of the bike is just awesome.
Speedometer: The speedometer is total digital and backlight gives awesome visibilty. It has got 2 trip meters and most importantly gear indicator.
The engine is a master piece. Very minimum vibration, very attractive sound and ready pickup is fabulous. It can make you fly whenever you like.
The suspensions are very good. As it is a sports commuter the front suspension is a bit hard for safe high speed cornerning. Back is mono suspension and seven Step adjustable. Gives you awesome comfort in bumpy roads.
The brakes are just awesome. Front is from world-class Bybre band. Performs superbly. Back is drum. Performance is average. But when used together properly the braking is awesome.
The aerodynamic kit helps quite effectively. Its not a piece of plastic by any means. It is developed in the same tunnel where legendary Hyabusa and GSX R and other racing bikes have developed. So it is very efficient.
The tyres are adjacent with the road. Those will never disappoint you during panic braking or in slippery wet road.
Lots have a wrong idea that Gixxer SF is light. No way it is light,it is 139 kg. Even heavier than Fazer Fi V2. Weight is very well distributed and that's why balance is superb.
Last but not the least Fuel efficiency. This bike have SEP(Suzuki Eco Performance)Technology. And I have found 43+ in highway and 41+ in city roads and it's tested.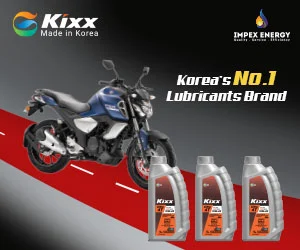 Nothing in this world is perfect. Perfection is just the standard. Which can not be achieved by anybody other than Allah. So let's have a look about its negative aspects.
Also Read: Top 7 150cc Adventure Bikes In Bangladesh At A Glance
Negative Aspects:
Ground clearance is disgusting. Hits every speed breaker which are unplanned. But doesn't hit planned and well built speed breakers. But It does not hit the kit,it hits lower metalic guards.
Electric wiring and switches should be bit more better in quality in a bike of premium 150 segment like gixxer sf.
After sales service of RANCON is not upto the mark. It should be improved a lot.
Built quality is not bad but as it is a CKD bike the assembling of RANCON's Vobanipur unit should be improved. Plastic parts are not well assembled sometimes. Loose screws are also found. They should be careful about that.
This bike needs extra care for longevity and should not be used in bad roads. Its not a bike for rough road. You can ride for hours but in good road.
The head lamp is average. Not too good and not too bad.
The handlebars are good but there is scope for improvement.
ENGINE OIL: Suzuki 20w40 or Mobil 10w40...These two are best.
Top Speed: 107km/h..I was not brave enough to accelerate more.
Parts Changed: Nothing until now.
After service performance : Same as before, no change.
Break In Period:
The user manual of Suzuki is awesome. Here the instructions about break in period is given in detail. Should be followed for better engine performance and fuel efficiency.
So,readers that's all I have in my mind about Suzuki Gixxer SF. Though it has negative sides but it is a bike of joy and comfort. Most importantly very less chance of accident if you drive with sense and concentration. And don't forget to service the bike in time. Thanks again for reading this annoying review....Oh....friends please wear a helmet because you are very precious for your parents, wife and children....Happy driving...Safe driving. Lets See Suzuki Gixxer price in Bangladesh here.
Also Read: Suzuki Discontinued Bikes in Bangladesh At A Glance
You can send us your motorcycle ownership review too. Share your experience and moments with your bike via our blog. You can write in Bengali or English or, both. Click here for a guideline on how you should write you ownership review and then send your ownership review to articles.bikebd@gmail.com
You might also be interested in