Suzuki Gixxer SF Fi 155cc 2000KM Ride Review - Polash Rabby
Last updated on 29-Jun-2022 , By Arif Raihan Opu
The name of my bike is Suzuki Gixxer SF Fi 155cc. My bike is running about 2000 km. I am living in Agargon Taltola, Dhaka-1207. The Suzuki Gixxer SF Fi 155cc is my first bike.
Suzuki Gixxer SF Fi 155cc 2000KM Ride Review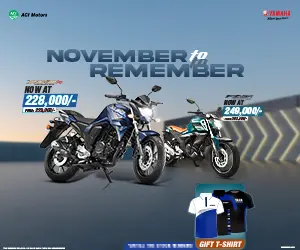 This is a good bike. It's good and comfortable to ride on. It has a stunning design and is very attractive. It is a fully faired motorcycle. It gives the rider enough power when needed.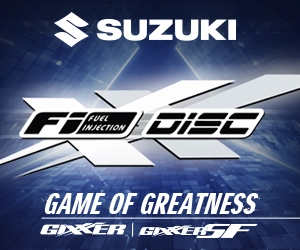 Compared to previous version, the vibrations are much less. It has a 155cc Fuel Injected(FI)-Engine which is Air-Cooled. Compared to the previous version it has an increased seat height (795mm)which is a bit uncomfortable for shorter riders.
They did not equip the bike with Dual-Channel ABS. It gives a good mileage of around 40-45Km/L. Overall it is a good bike. It has a price of Tk 2,19,990 (showroom) and has a good value for money.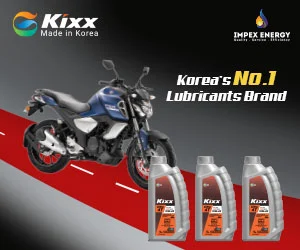 If you are a beginner and are planning to take a new bike, I recommend you to buy this. Actually I loved the bike from my childhood. In my opinion, the bike is like a bird.
When I ride the bike I feel like I'm flying. The feeling is amazing. I can't express my feelings in words. It looks is so aggressive and attractive. And this bike fits with my personality.
The main thing is its racing DNA which comes from Suzuki Hayabusa. And undoubtedly it's a Japanese bike. It provides a good service and also a comfortable ride with good mileage.
That's why I chose this bike. I bought this bike from MABS AUTO. When I was on my way to buy the bike the butterflies in my stomach were going nuts. When I was riding the Suzuki Gixxer SF Fi 155cc for the first, the feeling was beyond my expectations.
It blows my mind. It has always been my dream to ride an aggressive bike. On the other hand, the bike saves my time and also provides a very comfortable ride. It has a 155 cc powerful engine.
The powerful ride makes me feel ecstatic every time I swing my leg over it. The braking of the bike is quite good. I try to ride my bike on a regular basis, as it clears my mind.
I got my 1st service done probably within a few days of my purchase, I will go for the 2nd service soon. I service my bike from the dealership, which provides me a good and satisfying service. I put around 2000km of distance in odometer, and not in a single km have a regretted buying this bike.
Click To See Suzuki Gixxer 155 Review
I got around 35-40kmpl of mileage. Maintaining is not a big deal; just follow the user manual and keep ride attentively and never ever ride beyond your capabilities.
I have been using Motul 20w40 which is around 800 Tk. Motul being an international brand, provides good service. My bike is almost new as I haven't had to change any parts.
I have simply modified my bike; for example I installed LED headlight, windshield, handle guard. I am not an aggressive rider but my highest speed is 120 km/h.
Some pros of the Suzuki Gixxer SF FI 155cc are:
good mileage
braking system
powerful engine
good handling
adequate throttle power
Some cons of the Suzuki GixxerSF FI 155cc are:
uncomfortable seat
inadequate headlight
I haven't gone for a long ride yet, but so far I feel my bike is quite good. The price of the bike is quite low and affordable considering the features. I will suggest the Gixxer SF FI 155 on any day. You can See Updated Suzuki Gixxer price in Bangladesh here.
If You want to Find Suzuki Bike price in Bangladesh and Suzuki Bike showroom near you visit Our Website. Stay with us for more update motorcycle news. Thank you all
Written By: Polash Rabby
Published by Arif Raihan Opu
You might also be interested in