Dual-Sport Motorcycles Eligibility In Bangladesh
Published On 24-Aug-2023 09:30am , By Saleh
Dual-sport motorcycles are a kind of motorcycles actually belonging to in category of off-road motorcycles that can be ridden both on-road and off-road. In Bangladesh, dual-sport motorcycles are quite a newcomer in this generation though they have a glorious past in this land graved in the late twenty century. This category of motorcycles is the more companionable type of motorcycle considering our roads & highway conditions and those hitting our markets again in this era. Sequentially here I'm Saleh came to focus on "dual-sport motorcycles eligibility in Bangladesh".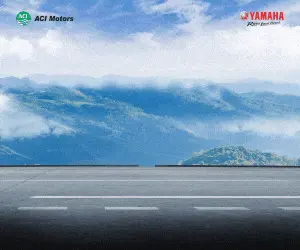 Dual-Sport Motorcycles Eligibility In Bangladesh
Purposefully dual-sport motorcycles are designed and made for riding on any terrain condition whether it's on-road or off-road, even or uneven. Hence those motorcycles can be used both in cities as well as the countryside terrains thus they can deal with almost any terrain and traffic conditions which is the most admirable advancement of dual-sport motorcycles.
Further dual-sport motorcycles have a lot of integrated features and advancements that literally can benefit our present motorcycling practices. Hence, whatever our riding mode or purposes are in Bangladesh dual-sport motorcycles pose some exclusive eligibilities matches with us and here we are focusing on those.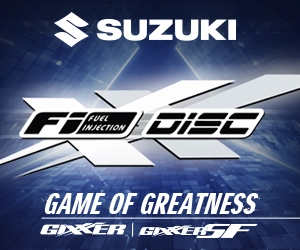 So at the first, ride wherever you want, riding a dual-sport motorcycle that is the most appealing part. Riding a dual-sport motorcycle that is very effortlessly possible which no other categories of motorcycles can provide. Hence dual-sport motorcycles are called all-purpose motorcycles that literally beneficial to dealing with our varied and uneven road conditions. Further, riding that category of motorcycles simply can up one's motorcycling experience to the next level and for that reason globally these kinds of motorcycles are so popular.
Dual-sport motorcycles are most commonly calibrated to be commuting-friendly. Those motorcycles are designed and featured comprehensively to make them eligible to commute almost everywhere very comfortably. Slim and slender body profile, easy maneuverability, comfortable drivability both on-road and off-road, carrying capacity, etc. made dual-sport motorcycles more acceptable to commuters globally everywhere. Hence that better suits our riding environments.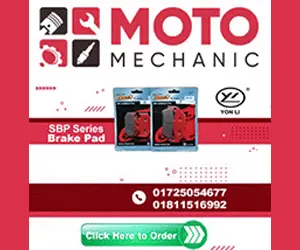 Dual-sport motorcycles are comparatively lighter in weight thus, they are way nimble in handling, very easy to control, and riding on most types of terrains it's almost effortless. Sincerely, these integrated features of dual-sport motorcycles made those so distinctive, capable of everywhere mobility, and better eligible for travel and adventures. Thus dual-sport motorcycles match suitably our recent motorcycling cultures.
In design, dual-sport motorcycles are exclusively naked profiled motorcycles that include only necessary body panels. Hence most of the parts of the motorcycles are very easily accessible. Further, these types of motorcycles are built very sturdy to deal with extreme riding and environmental conditions and maintenance intervals of various parts are much longer than other categories of motorcycles. Thus these motorcycles can better fit with our motorcycling practices.
Lastly, dual sport motorcycles are the more lifelike category of motorcycles that are better fit for commuting on almost any condition of terrain that exclusively fits Bangladeshi road conditions. Further, these are fuel-economic, comparatively low-priced, and low-maintenance motorcycles. For those reasons, traveling and adventure riding are also very enjoyable hence dual-sport motorcycles are naturally the most eligible type of motorcycles for the Bangladeshi motorcycling environment.
You might also be interested in