Suzuki Gixxer 155 Review - Test Ride Review By Team BikeBD
Published On 20-May-2019 11:42am , By Ashik Mahmud
Nearly 4 years after it was launched in Bangladesh finally we bring Test Ride of Suzuki Gixxer 155 Review. It was a long time coming and in a competitive motorcycle market in the 150-165 cc premium segment, Gixxer is a good player.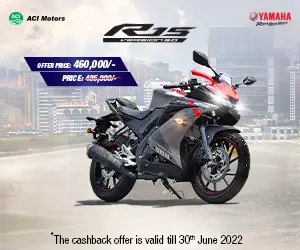 Suzuki Gixxer is a competitor to Bajaj Pulsar NS160, Yamaha FZS Fi V2, Honda CB Hornet 160R & TVS Apache RTR160 4V. We have tested all those bikes (although different editions) & finally, we got the chance to review Suzuki Gixxer.
Suzuki Gixxer 155 Review - Looks, Design & Style
Suzuki Gixxer gets a halogen headlight & crystal clear LED tail light. The fully digital speedometer has a red background which features such as gear change indicator, clock and rev limiter light.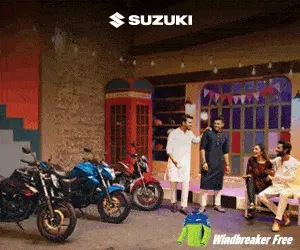 The bike is muscular, the handlebar is upright, switch gears are conventional & the rear view mirror good enough to see what is coming from behind. The twin barrel exhaust looks and sounds good & the rear grab rail is associated with the design of the bike which looks good.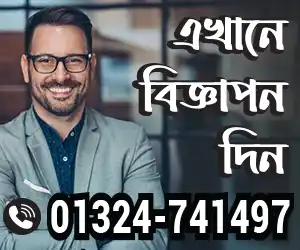 In terms of looks, it is muscular & will attract many bikers but as most of its competitors have moved on, so it doesn't attract me now. The design & engine haven't changed in the last 5 years. They only change is the stickers of the bike.
However, with the sticker change throughout these years, the bike still is appealing to many and managed to battle with few contemporary competitor bikes.
There isn't much to complain about the overall build quality of the bike but some of the plastic qualities like switch gears, fuel tank mounting needs improvement as the market in this segment is very competitive.
I liked the design of the side air scoop of the bike. Some bikers complain about the headlight, although it is DC operated the illumination power is a bit less, they should give it more powerful halogen headlight.
Suzuki Gixxer 155 Review - Engine
The bike has a 155 cc air-cooled engine, the single cylinder air cooled 2 valve engine produces 14.6 BHP @ 8000 RPM & 14 NM of Torque @ 6,000 RPM. In terms of power & torque delivery, it is less than its 160cc counterpart but more than its 150cc counterpart so it sits in the middle.
The engine makes a roaring sound and it isn't quiet, it roars and thanks to its ready pickup & smooth gearbox it can beat some of its competitors in the 0-100 kmph drag race. Also, the light weight of 135 kg of the bike helps a lot.
The engine isn't refined but the vibration which kicks in after 7,000 RPM is manageable for both city & highway ride which you will feel on the foot peg and some on the fuel tank. The bike we tested doesn't come with AHO or BSIV engine. Nonstop I rode this bike for 70 km and didn't felt uncomfortable at all on the highway.
After the first service, you will notice that there isn't any knocking sound from the gearbox and it becomes even smoother. With the 140 section rear tyre and front 41 mm front fork, the cornering ability on this motorcycle is very good.
The bike doesn't mind no matter how much you lean it on the curves given you have the right tyre pressure on the bike. Also in city traffic, the bike is ready to change ts direction. Turning radius is very good.
Suzuki Gixxer 155 Review - Brake & Suspension
Braking performance is really good with twin disc brake. The rear brake is strong and in zigzag riding condition, you can press the rear brake to add more balance and stability to the bike.
The front suspensions a bit hard setup comparing to some other who uses almost the same size front suspensions so on bad roads you might be a bit uncomfortable, but Rancon Motorbikes ltd told us that the suspension will become softer after 5000 km of ride.
Rear suspension needs some adjustment as initially it remains hard but after the first servicing, the suspension starts working. You can adjust the rear suspension but no matter whatever setup you go if you have a combined weight of 150 kg on the bike the underbelly of the bike will hit a most speed breaker in Bangladesh. I think this is due to the soft rear suspension.
Suzuki Gixxer 155 Review - Features
The pillion seat although comfortable but not big enough if you have another grown up sitting on it. The rear grab rail also not on a comfortable position for pillion rider for long distance ride. The single horn didn't live up with the standard with the overall bike.
The good thing is that this edition of Gixxer comes with o ring or seal chain. This type of chain in good for long lasting hence you won't need to adjust it often.
Suzuki Gixxer is all about performance figure, it made us happy but in the mileage section the bike did disappoint us a bit, we received a mileage of maximum 35 km/l in Dhaka city while on the highway that figure went up to not more than 40 kmp/l.
During our testing we managed to get a top speed of 128 kmph. I think because this bike concentrated a lot on the ready pickup so they sacrificed a bit on the mileage. Lets See Suzuki Gixxer price in Bangladesh here.
Nothing to complain about the 12-litre fuel tank as this is now standard for most bikes in this class. This current edition of Suzuki Gixxer has now a market price of 229,950 BDT, I think it would have been a better value for money if the price of the bike would have come down by a bit.
Suzuki Gixxer 155 Review
PROS :
Engine roaring sound.
Ready pickup will attract young bikers.
Good handling & corning ability.
Braking feedback with dual disc brake is good.
Good for short height riders.
CONS:
Low ground clearance.
Pillion seat not big enough for big pillion.
Front suspensions a bit hard.
Plastic quality needed to be better.
For young bikers Suzuki Gixxer is something which will be on their shopping list due to the fast acceleration of the motorcycle but mileage wise it might disappoint you a bit, but taking into accounts the overall performance of Suzuki Gixxer 155 will give its competitors a hard time on the road.
To see the details Suzuki Bike price in Bangladesh and Suzuki showroom near you visit BikeBD.Com. Stay with us for more update motorcycle news.
Frequently Asked Questions:
What is the price of Suzuki Gixxer?
Ans: Suzuki Gixxer base variant starts from 2,09,950 BDT and onwards.
Which TYRE is best for Suzuki Gixxer?
Ans: Suzuki uses 140 section MRF tyre on the rear of Suzuki Gixxer, and this is the
Which Colour of gixxer is best?
Ans: Suzuki Gixxer has Blue, Black, Grey, Red, and other color options including dual-tone stripes, etc.
What is the CC of Suzuki Gixxer?
Ans: Suzuki Gixxer is 155cc.
How many gears are there in Suzuki Gixxer?
Ans: Suzuki Gixxer has 5 gears.
What is the mileage of gixxer SF?
Ans: Suzuki Gixxer SF gives out 35 kmpl of mileage.
Is Suzuki Gixxer a good bike?
Ans: Suzuki Gixxer has an upright seating position and a powerful engine, which makes it a good value for money bike.
Published by Ashik Mahmud
You might also be interested in