Suzuki Eid Ul Adha Offer 2022 - 7,000 BDT Discount
Published On 04-Jul-2022 09:46am , By Arif Raihan Opu
Rancon Motorbikes Limited is the official distributor of Suzuki Motorcycles in Bangladesh. Suzuki, a Japanese automotive powerhouse, nearly always has some interesting offers available.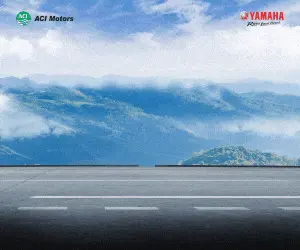 They are offering exciting up to 7,000 BDT cashback offers on some specific models and an exclusive windbreaker in celebration of 'Eid Ul Adha', the largest festival celebrated by the Muslim Ummah. The joy of Eid will undoubtedly enhance as a result of this.
The commuter and standard commuter segments of the motorcycle market in our country are leading the way in terms of productivity. Due to the high demand, Suzuki has been expanding its commuter motorcycle for a few years.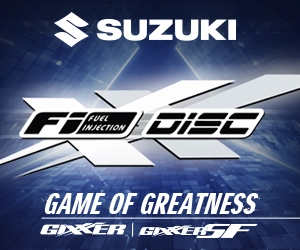 They currently provide 110 to 150cc commuter and standard commuter motorcycles, which are among the top in their specific market in terms of performance, braking, and appearance. So, let's take a look at the offer about gixxer sf price in BD.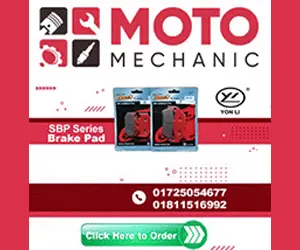 Suzuki Eid Ul Adha Offer 2022
| | |
| --- | --- |
| Name | Offer Price |
| | 100,950/- |
| | 132,950/- |
| | 183,950/- |
| | 230,950/- |
| Suzuki New Gixxer FI ABS | 254,950/- |
A few months back, Suzuki launched the new color version of the Suzuki Gixxer 155 Monotone and the New Gixxer SF Fi ABS. The New Suzuki Gixxer 155 Monotone has two new colors. One is Brilliant Silver and the other one is Majestic Blue.
Suzuki also launched two new color versions of the Gixxer SF Fi ABS, both are matt versions. One is Matte Cobalt Blue and the other one is Matte Elegant Black.
Recently, Suzuki increased their motorcycle price. It was a bit of a shock. But the thing is that every company increases their bike prices. There are some reasons behind that, like shipping costs, labor costs, material costs, dollar rate, etc.
This cash-back offer will assist bikers in purchasing new Suzuki motorcycles during the Eid festival. This offer is for a limited time. So hurry up!
Visit your nearest Suzuki showroom for more details and to buy your desired motorcycle. Thank you all.
Published by Arif Raihan Opu
Creating a value of life isn't easy. But creating life valuable is easy. So I tried to creating value and make an impact. I like to work in a team that is cooperative and helpful. I like to share my knowledge and skills for the betterment of the company. Always find out the opportunities and use in a proper way.
You might also be interested in