Suzuki Offering Cash Back Offer For Covid-19 Fighters
Published On 25-Apr-2020 09:35am , By Raihan Opu
Suzuki Offering Cash Back Offer For Covid-19 Fighters
Suzuki Motorcycles are Offering Cash Back Offer for Covid-19 fighters. This offer is only valid for doctors, nurses, journalists, bankers & law enforcement agencies. The offer will be valid from 25th April 2020 till 5th May 2020. To get this offer please call at the Call center - 16638 of Rancon Motorbikes Ltd.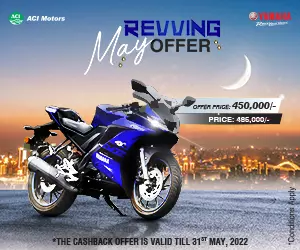 Suzuki Cashback Offer for Covid-19 Fighters
They are offering a huge 10,000 cash discount on Suzuki Gixxer. The single-disc Suzuki Gixxer is now priced at 164,950 BDT while the Dual Disc version of the same bike will now cost 189,950 BDT, which is huge against the specification the bike is providing. Suzuki Gixxer comes in Bangladesh with a 155 cc single-cylinder engine which will give out 14.6 BHP & 14 NM of Torque. Also, the bike is very light, it weighs 135 kg.
During our testing of the bike, we achieved a top speed of 128 kmph & a mileage of 35 kmpl while on the highway it was around 40 kmpl. You have to remember that mileage & a top speed of bikes vary from rider to rider depending on the riding style & how he maintains his bike.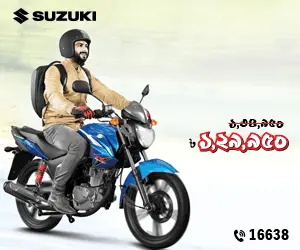 Besides Suzuki Gixxer Rancon Motorbikes Ltd is also providing 15,000 BDT cashback on Suzuki Hayate motorcycle, their only commuting motorcycle in Bangladesh. Currently, Suzuki Hayate has a price tag of 89,950 BDT. For scooter lovers, Suzuki is offering 30,000 BDT discount on Suzuki Access (Disc version). The bike was priced at 170,000 BDT but now during this offer time, it will be priced at 140,000 BDT.
For the past 2 months, Bangladesh is going through a very hard time due to Covid-19. It has affected the motorcycle industry a lot & it has been over a month since we are put into lockdown. During this time try to stay home as much as possible and do not go outside your house until it is very necessary. Try to maintain a social distancing when you meet anyone on the road. We wish all the bikers in Bangladesh all the very best and we hope that we will get over this rough time.
To see the details Suzuki price in Bangladesh and Suzuki showroom near you visit BikeBD.Com. Stay with us for more update motorcycle news.
You might also be interested in