Suzuki Eid Offer: 10,000 BDT Cash Back On Gixxer Series
Published On 03-May-2020 07:47am , By Raihan Opu
Suzuki Motorcycles Bangladesh is giving cashback offer for Eid Ul Fitr on their motorcycles for May 2020. Suzuki is offering this Eid offer on a wide range of products.
Suzuki Eid Offer: 10,000 BDT Cash Back On Gixxer Series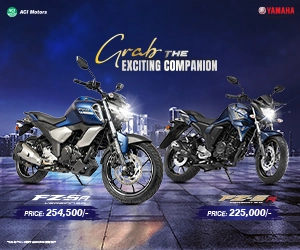 Suzuki's most popular bike in Bangladesh is the Suzuki Gixxer, there was a time when this Gixxer used to had a price tag of around 2 lac but now as Suzuki is having a motorcycle factory in Bangladesh they are getting a good tax deduction from the government.The current price below will be valid until Eid Holidays. Suzuki Gixxer (Single Disc) is now available at a price tag of 164,950 BDT while Suzuki Gixxer (Duel Disc) is available at 189,950 BDT.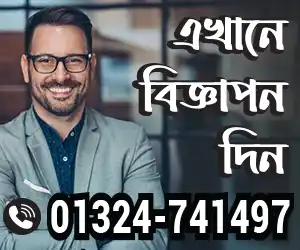 Suzuki Gixxer SF is a kitted version of Suzuki Gixxer while they share the same engine, chassis, suspensions, and braking system. Gixxer SF (Duel Disc) now has a price tag of 209,950 BDT. Gixxer SF also has a FI (Fuel Injection) version in Bangladesh; this carries everything as the standard Gixxer SF but has an FI system for smoother power delivery & better mileage. Gixxer SF Fi now has a price tag of 219,950 BDT.
Suzuki Gixxer 155 Review
The only commuting motorcycle from Suzuki in Bangladesh is Suzuki Hayate which itself has 3 versions, the standard Hayate is 89,950 BDT, while Hayate special edition has a price tag of 89,950 BDT & finally Hayate EP cost 109,950 BDT.
Suzuki is one of the leading motorcycles in the scooter segment. They are giving a massive discount on their scooter range, with Suzuki Access now (Drum) cost 1, 35,000 BDT, while Suzuki Access (Disc) cost 1,40,000 BDT. Suzuki Lets is a 110 cc scooter from Suzuki which now has a price tag of 136,917 BDT while Suzuki Burgman costs 2,45,917 BDT. The cruiser motorcycle Suzuki, Suzuki Intruder cost 2,75,000 BDT while their Sports bike Suzuki GSX-R150 cost 3,50,000 BDT.
The cashback offer from Suzuki will only be valid until the stock runs out, we believe that it will be for the full month of May. We know that some motorcycle showrooms is remaining open during this hard time so we request to contact the nearest dealer point to know more about bike delivery. Lets See Suzuki Gixxer price in Bangladesh here.
To see the details Suzuki Bike price in Bangladesh and Suzuki showroom near you visit BikeBD.Com. Stay with us for more update motorcycle news. Thank you.
Creating a value of life isn't easy. But creating life valuable is easy. So I tried to creating value and make an impact. I like to work in a team that is cooperative and helpful. I like to share my knowledge and skills for the betterment of the company. Always find out the opportunities and use in a proper way.
You might also be interested in