Runner Motorcycle Price in Bangladesh 2016 - Product Detail
Published On 09-Oct-2016 04:14pm , By Saleh
Runner Automobiles Ltd is the only motorcycle brand that makes motorcycles under the badge of MADE IN BANGLADESH. Yes you can argue that the same thing is done by Walton & Jamuna but one is shut down & the other didn't gain that much popularity against the mass sales figure of Runner Motorcycle Price in Bangladesh - Product Detail.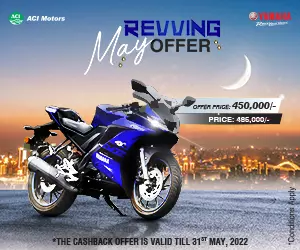 Runner motorcycles have joint R&D with Dayang & Lifan, both of which are Chinese companies and both of them help Runner to make their bikes better in terms of styling & make more efficient & reliable yet powerful engines(Source).
Over the years they gave us some wonderful motorcycles, most notable Runner AD80S, which according to statistics is the most sold 80cc motorcycle in Bangladesh. It is a common form of transport in rural area.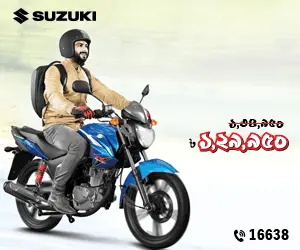 In this article we will talk with you about their current lineup & the price of their bikes and also about the future plan of Runner motorcycles.
Lowest Priced Runner Motorcycle in Bangladesh - RUNNER DURANTA
On paper this is the cheapest motorcycle in Bangladesh currently, the bike is small and have spoke wheels and fitted with a small 80cc engine for maximum fuel efficiency.
The bike does come with telescopic front suspension & the rear suspensions are coil system. The bike weighs only 75 kg which makes it very light & with a huge 13 litre fuel tank for maximum range.
Price: 59,000 BDT
Top Selling Runner Motorcycle in Bangladesh - RUNNER DELUXE AD80S:
The tag name AD80S is the most sold 80cc motorcycle in Bangladesh & with the deluxe feature they come up with better styling though the price went up by somewhat. According to Runner, the reason why this is the best bike in the class is that it is easy to maintain, fuel-efficient & good styling.
The bike does have alloy wheels, self-start, drum brake, and good styling with good enough suspension for a comfortable ride. The bike mostly uses by people who are a bit elder but I have seen it's been popular to some young aged university students as well.
Price: 83,000 BDT
Runner Scooter in Bangladesh - RUNNER KITE:
It is a cub with a 100cc bike with no clutch; it was at their plan to sell this bike to female riders so that they don't have to put on the hassle of going to public transport. The bike is good & it cost less due to the fact as it is made in our motherland. The bike alloy wheels and self starter, also have e descend under seat storage and a front carrier over the engine to keep some goods.
Price: 80,000 BDT
Runner Motorcycle Price in Bangladesh - RUNNER BULLET:
Bullet is probably the most stylish motorcycle from the company with the bike been a bit big & strong & most important of all have the best glossy colour combination in the market. Alone with self start and a long seat the bike feature front disc brake, this is a bike which can go head to head with the Indian 100cc bikes both in terms of efficiency & styling.
Price: 105,000 BDT
Runner Motorcycle Price in Bangladesh - RUNNER CHEETA:
The bike feature self start & drum brake, it is a bike which is slick and was made for efficiency, from my point of view the bike doesn't look that stylish & I think they slightly made a mess in the style department. It does have a digital speedometer a long saddle for two grown up to seat comfortably.
Price: 85,000 BDT
Runner Motorcycle Price in Bangladesh - RUNNER ROYAL + :
A bike that looks cool, have one of the BEST engines from the company, digital speedometer, front disc brake & style which will make you wonder whether this bike is from a company in Bangladesh? Yes I it is & Royal+ is probably one of the under rated bike from the company. Only thing that is the missing from the PERFECT BIKE was the lack of tubeless tyres other than that am still to find a fault in the bike.
Price: 101,000 BDT
Also Read: Runner MotorBike Price In BD
Runner Motorcycle Price in Bangladesh - RUNNER TURBO 125:
Runner Turbo is currently Runner's performance bike, in the past it used to have a 150cc engine but now they have made the bike with 125 cc to have better mileage. It was launched this year at the Dhaka Bike Show 2016. The bike features new graphic design, two piston front disc brake, full DC halogen headlight, digital speedometer, and ignition key lock system & saree guard.
Price: 130,000 BDT
We hope Runner Motorcycle Bangladesh gives us choice for all classes of motorcycles for the bikers in Bangladesh so that they can buy the bikes easily with affordable cost, good after-sales service & available of spare parts.
You might also be interested in