Runner Cheeta Ownership Review By MD Arju Hossain
Published On 30-Oct-2016 03:23pm , By Saleh
After 9 years hard trying I was succeeded to own a bike. It's my first bike in my life. And I buy Runner Cheeta with my parents. I was going for buy Runner Royal+ but my mother like that bike more than Royal+. So its very proud for me. Because my mother choice my life first bike. So here is my Runner Cheeta User Review
Runner Cheeta Ownership Review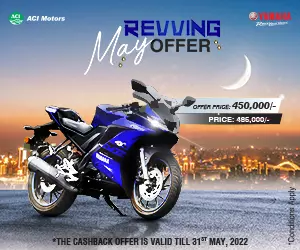 Current market situation of Bangladesh Runner Cheeta is one of the flagship product of Runner automobiles ltd. This bike has some exciting features that can make me very happy attractive on it. Lets see at a glance which makes it demanded bike for me.
Runner Cheeta Structure & Outlook
The most exciting part of this bike is, its outlook. This part is just awesome, as this can make me crazy. The body dimension of this bike is L+W+H= 1950x770x1250. Fuel tank capacity is 13Liter at a time, this will make me less visit of petrol pump.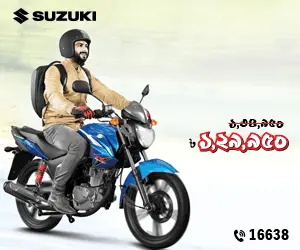 Both front and rear brake is drum. So no doubt about control unless anyone don't drive like a mad or crazy. Front and rear wheel is alloy. As 100cc bike, its weight is only 96.2KG. Extra Features, it have a Digital Speed Meter, Emergency Light System.
Runner Cheeta Engine Features
Type of the engine of this bike is Single Cylinder, Four Stroke, Air Cooled, Petrol Engine. Its displacement is 100cc. Max power is 5.2 Kw/8000rpm and max torque 6.5N.m/6500 rpm.
It has 4 gears, kick and electric starting method, CDI ignition type and clutch is wet type. The mileage of this engine is 55-65 kmpl. I gained Runner Cheeta Top Speed 102/km on Dhaka Comilla highway with pillion.
Tour With Runner Cheeta
Shylet, Chadpur, Comilla, Kishorgonj, Norshindi, Manikgonj, Feni, Faridpur, Mawha, Sonargaow, Mamonsing, Dohar, Bikrampur, Nobabgonj, Motlov, Ramgonj, Vairob, Gazipur, Potuwakhali, Tangail, Soriyotpur.
Runner Cheeta Disadvantages
It's a very nice and cool bike I ever ride Dhaka city. But the top speed is too much low for Highway.
The back tyre is so slim, for that it was big problem for cornering.
The electrical cable so weak.
And the more important thing about that bike its length was too much long
.
How I Maintain Runner Cheeta
I wash my bike every Friday,I change my Engine oil every 800km over. I wash carburetor after 1 month.I check plug every week and clean it. If anyone maintain this bike properly so I can say u surly one day you also say that like me, "এটা নামে চিতা না, দোউরায়ও চিতার মত". So after that here is few information of my bike regarding throwing this short review.
# Buying_Date : 04-04-2016 at 4:30pm
# After_Buy_I_Ride_still :16000km+
# My_Buying_Prize : 82,000Tk(now 85,000Tk)
Thanks for reading. Ride safe. Always wear Helmet and Hand gloves☺☺☺
Written By: MD Arju Hossain
You can send us your motorcycle ownership review too. Share your experience and moments with your bike via our blog. You can write in Bengali or English or, both. Click here for a guideline on how you should write you ownership review and then send your ownership review to articles.bikebd@gmail.com
You might also be interested in