Runner AD 80S Deluxe 30,000KM User Review - Zahir Uddin
Published On 12-Dec-2020 08:52am , By Arif Raihan Opu
Two-wheelers are objects of fascination for most men. This attraction is awakened in childhood due to many circumstances. The same thing happened to me. Assalamu Alaikum, I am Md. Zahir Uddin. I was born in the Patuakhali district. I am a private employee by profession. Here, I will be talking about my experiences with my Runner AD 80S Deluxe.
Runner AD 80S Deluxe 30,000KM User Review - Zahir Uddin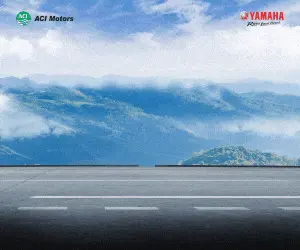 Due to the job, I have to commute to different places in Dhaka city. Besides, there is personal work as well. So, it was very important for me to buy a bike on a low budget for a smooth ride inside the busy city.
Since I was buying a bike for the first time in my life, I had to do a lot of research, which lead me to the Runner Deluxe AD 80S. Finally, in October 2016, I bought my favorite bike in installments from the Jatrabari Runner sales center.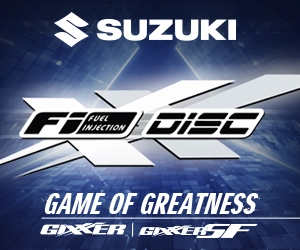 I am writing this to share with you my experiences with this bike. Today my bike is about 3 years old. In these 3 years, I rode the bike for about 30,000km. Since this is my first bike, it was very difficult for me to maintain the first 1000 km or break-in period.
Honestly, I didn't know what a break-in period is. But one of my elder brothers told me the details about the break-in period and advised me on how to maintain this break-in period properly.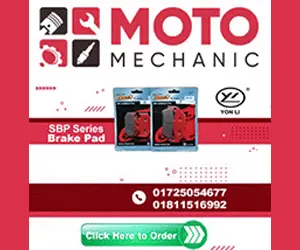 According to his advice, for the first time after running 300 km, I changed the engine oil and continued without any pressure on the engine.
Click To See Runner Bullet 100 V2 First Impression Review
I changed the engine oil a total of 3 times in the first 1000 kilometers. And slowly I started to feel the smoothness of my bike. I get a mileage of about 52-55kmpl in the city and 58-60kmpl on the highway.
Never had to think twice about going anywhere, as the bike made commuting so much easier. I have toured around Dhaka with this little horse uncountable times. I have had several long-tours with this 80cc bike. Notable among these are- Dhaka-Comilla-Dhaka, Dhaka-Sylhet-Dhaka, Dhaka-Barishal-Patuakhali.
The Dhaka-Barishal-Patuakhali tour was an extreme day-night tour. This AD 80S Deluxe was my companion throughout the ride without any complaints. Many people think that it is impossible to ride on the highway with such a small bike.
It is justified to think that, as riding with such less power on a busy highway is quite risky. What is important though is to ride with courage, driving skills, and driving experience on the highway. However, if you are not confident about riding with low powered bikes on the highway, you shouldn't.
I had to change some components of the bike due to wear and tear. Components such as the brake shoe, brake cable, clutch cable. These components easily wear off, which is why they need to be changed. I haven't had to do anything with the engine of the bike.
I think it is very important to take care of the bike regularly. The engine is the heart of a bike, and the engine oil is the blood of the engine. I use Shell Advance 20w40 engine oil on my bike.
Every 1000 km I change the engine oil of my bike. So far it has given me satisfactory performance. Every 500-600 km I clean the bike chain with kerosene oil and lube the chain.
Every 1800-2000 km I get the bike serviced from the Runner's recommended service center. I also check the tire pressure every few days and maintain 30 psi in the front wheel and 35 psi in the rear wheel.
Some pros of the Runner AD 80S Deluxe:
Power and torque delivery.
Affordable price.
Installment facility.
Mileage.
Self-starter.
Exhaust note.
Dual horn.
Some cons of the Runner AD 80S Deluxe:
Lightweight.
Vibrations at speeds above 60kmph.
Low powered headlight.
Both drum brakes.
No fuel indicator.
Tubed tires.
Finally, The Runner Deluxe AD 80S is a unique bike in terms of its low budget and installment benefits. I am one hundred percent happy with the overall performance of the Runner Deluxe AD 80S and that is why I love this little horse so much.
If You want to Find Runner Bike price in Bangladesh and Runner Bike showroom near you visit Our Website. Stay with us for more update motorcycle news. Thank you all
Written By: Md. Zahir Uddin
Published by Arif Raihan Opu
Creating a value of life isn't easy. But creating life valuable is easy. So I tried to creating value and make an impact. I like to work in a team that is cooperative and helpful. I like to share my knowledge and skills for the betterment of the company. Always find out the opportunities and use in a proper way.
You might also be interested in