Roadmaster Rapido 165 Coming Soon !!!!
Published On 14-Jan-2019 02:51pm , By Ashik Mahmud
Roadmaster is a Bangladeshi motorcycle brand. They used the tag Made In Bangladesh in all their bikes. They have some good quality commuter motorcycle and a naked sports bike, which is Roadmaster Rapido 150. Dhaka International Trade Fair 2019 Started just a few days ago. In the fair Roadmaster is showcasing their new motorcycle Roadmaster Rapido 165. Its a whole new motorcycle from Roadmaster.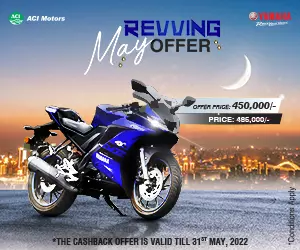 It sounds like the old Rapido 150. But it's not like that, it's the 160cc segmented sports bike. The old Roadmaster Rapido 150 is a naked sports bike. You may ask why this bike named is Rapido. Because of Roadmaster Rapido also from a sports segment.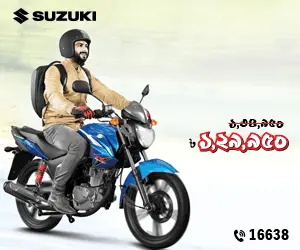 Now let's start from looks and style. From front to tail this bike looks full sporty. The aggressive looks and style will impress you at first sight. The front style is something you remember of the GPX Demon.
Comes to the engine of Roadmaster Rapido 165. This bike 164.7cc single cylinder, air-cooled, four-stroke engine. This engine can produce about 15.3kw @ 8000 rpm and 14.6 NM @ 6000 rpm power. They have added a 5 speed transmission to the motorcycle.
Let's talk about the tire and suspension. In front, the give the
USD telescopic suspension
and rear on is mono shock spring. The front tire of this bike is 110/17 and rear tire 140/17. Both are the tubeless tire. Which is good for a sports bike. We think it will give much feedback in braking and cornering.
The length of the bike is 1925mm, width 750mm and height 1075mm. The wheelbase of this bike is 1320mm. Seat height of Rapido 165 is 780mm. In the dashboard, there is a full digital speedometer. In speedometer, it shows the rev counter, speed, gear, fuel gauge, time, other warning lights.
Roadmaster Rapido 165 is a fully featured bike. In front, they added a LED Projection headlight. We think it will give good feedback on road. Tail lights and Indicators are also LED. In front and rear, they give the disc brakes in both. Like the Rapido 150, they give CBS (Combi Braking System) in the Rapido 165. In fuel tank, it can carry 14 liters of fuel.
So now the market heats up with this bike. At Dhaka, Trade Fair spoke person from Roadmaster Motorcycles stated that the bike will be coming to Bangladesh very soon & the price is expected to be around in the range of 170,000 - 190,000 BDT.
Published by Ashik Mahmud
You might also be interested in