Roadmaster Prime 100 Feature Review - BikeBD
Published On 29-May-2018 07:23am , By Ashik Mahmud
In Bangladesh lowest capacity and fuel efficient motorcycles are very much popular. We see that 80 cc to 110 cc motorcycles rules on our roads. Its true that in Bangladesh higher cc motorcycle are too much to ride on. Because our road is not so good for sports bike. In 100cc commuter segment some bikes are really good. Today we are giving you the Roadmaster Prime 100 Feature Review.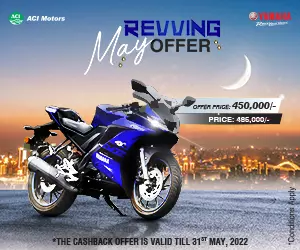 Roadmaster is a Bangladeshi motorcycle brand. They are producing fuel efficient and commuter bikes for Bangladeshi bikers. They manufacture their motorcycles in Bangladesh. Right now they have a naked sports bike Roadmaster Rapido 150 which has CBS braking system. Now lets talk about the Roadmaster Prime 100cc. Roadmaster Prime 100 is commuter segmented bike. In 100cc segment this bike is quit big. In 100cc segment is one of the stylish and powerful bike.
Roadmaster Prime 100 Feature Review – Design, Style & Looks When it comes to looks and style Roadmaster has a great style and looks. Its design and looks very much impressive. Front to tail the has a macho aggressive looks. Handel bar upright and pipe handle.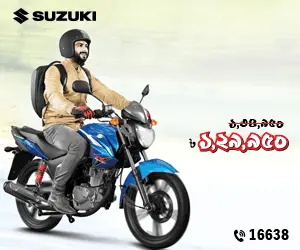 >>Roadmaster At Dhaka Bike Show 2018<<
Rear view mirror on handelbars. Colour grading is quite good. All over this bike on 100cc segment is a better looks and good performance bike. Graphics are also good as a commuter bike.
Roadmaster Prime 100 Feature Review – Engine, Brakes & Suspensions Roadmaster Prime 100 has a bigger engine as a 100cc bike. The engine is 4 stroke single cylinder, air-cooled euro -iii engine. Engine displacement is 98.21. Frome that kind of engine it produced 6.02 BHP @ 8000rpm(+/-500) and 6.5NM torque @ 5000rpm(+/-500). So its obvious that this bike has a good performance.
For the suspension they use hydraulic damped telescopic in the front and mechanical spring in the rear part. For this kind of suspension on 100cc bike gives much feedback on the road. In braking they used both front and rear drum brake. Both drum brake is mechanical drum brake. Sadly there are no disc brake option in this motorcycle.
Roadmaster Prime 100 Feature Review – Features In features they include many things for a 100cc commuter bike. The bike is quite bigger and great looks. The graphics design quite impressive. Speedometer of the bike is analogue. It has a rev counter and a speedometer, fuel guage etc. 5 speed gear box attached with the engine. The engine start system is kick and electric both. Fuel tank capacity is 15 litter. So that you can ride for a long time. Its give you about to 60 kmpl millage. The headlight and tail light both halogen type.
The ground clearance of the bike is good 160mm. Tyres size is front 2.75-17 and the rear tyre 3.00-17. Tyres have five spoke alloy rim. Both tyres are tubeless tyres. So with all this kind of features Roadmaster Prime 100 is a good performance bike. In daily commuting and even if you ride in holiday with this bike will give you a much feedback. We can say that it's a better 100cc commuting bike with this kind of price range. Right now this bike price is 81,900 BDT. So this is all for today about the Roadmaster Prime 100 Feature Review. Thank you all.
Published by Ashik Mahmud
You might also be interested in