RoadiesGear .com : Online Motorcycle Superstore In Bangladesh
Published On 11-Feb-2014 07:07am , By Shuvo
Hello riderz, greetings for New Year 2014. Today we will emphasize on an online superstore "www.roadiesgear.com" which sales only the motorbike spare parts, accessories & gears.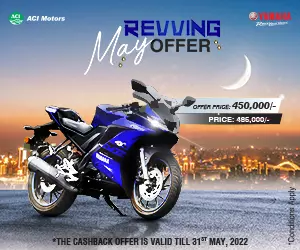 In these days peoples are very much busy and often get in troublesome situation when buying something from traditional market or superstores.
Especially problem arises when search markets for something infrequent or for the comfortable actual price of certain quality product. Sometime we do not know much about some uncommon but efficient product. Or sometime we do not find the efficient product or don't know where we can find it and what the actual price is.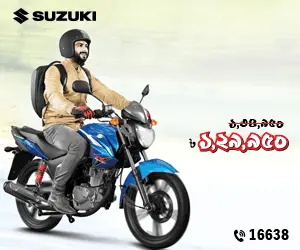 Also Read: Honda CBR150R Thailand Version
Moreover the situation really goes worst when you do not know enough about the product you will sure cheated easily. For this reason shopping from online market is a popular concept among the buyers.
At the online market you have now obligation to purchase any product. You can quarry for a product for thousand times without any hesitation. If you satisfy with the quarry or by your analysis you can for certain product. And you do not need to go for market to purchase & carry that to home.
Hopeful thing is online market is expanding rapidly in Bangladesh. Peoples also feel comfortable purchasing from online superstores. In that sequence "roadisgear.com" is one of premium addition. Most exciting thing is roadisgear.com is the online superstore only & specially for motorbike related product & gears. And this is the first motorbike related online superstore in Bangladesh.
Roadisgear just has started their journey on 1st November of 2013. It has launched its showcase with some uncommon gears with the regular bike related products. So you can find the products just with the clicks of your mouse.
More over you can ask for a product that is not available in the showcase, And Roadisgear can provide possible feedback for certain product query. And most hopeful thing is Roadisgear sales 100% genuine spare parts with other quality products.
Special Product Feature of Roadisgear:
# Genuine Parts # # Performance Accessories
Roadiesgear has several purchase, , delivery & payment mode. So take a look over those.
& Purchase Mode:
For the purchase you can be a registered buyer with a free registration process or without registration. When you are a registered buyer you can add your product at your curt and it directly providing your address & cell number.
Or even not registering yourself you can also make a direct calling through hotline number or through email. You can also through their Facebook fan page. So you are not bound to register yourself for any purchase.
Payment Mode:
You can make the payment by different channels like BKASH, Bank account deposit, Cash, Cash on Delivery. For the delivery you have to pay little additional charges which differ according the product size, weight & delivery location.
Delivery Mode:
Roadiesgear provides attractive delivery mode. You can get home delivery through courier or hand to hand by Roadiesgear bearer. You can get also cash on delivery at Dhaka city. Delivery Cost Dhaka City 30 Tk only & delivery will made within 48 hours.
So riders this is the brief image of newly launched roadiesgear.com and it has long & long mile to run beside your need & interest. Hope you will like to peep through roadiesgear.com for your desired spare parts & exceptional gears. So be noted with the contact channels provided bellow.
Website : www.roadiesgear.com Fan page : https://www.facebook.com/roadiesgear
Email : roadiesgear@gmail.com
Phone : 01685-000555
You might also be interested in