Ride Towards Hill Tracts of Bangladesh : Part 1
Published On 06-Nov-2014 04:53pm , By Shuvo
Ride Towards Hill Tracts Of Bangladesh
2014 has to be the year that I spent more time touring on the highway then hanging out with friends in Dhaka. Teknaf, Saint Martin, Sylhet, Tetulia, Khulna and just as I thought that I won't be adding any more mileage on the bike June vai came up with another tour plan to tour in Khagrachori, Rangamati, Bandarban in one go, a tour which we later titled ""WHY ME"". We were 9 riders with 9 stallions.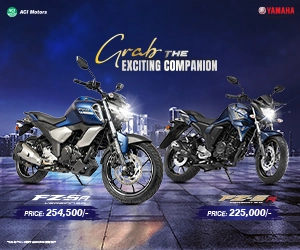 All the above people were from Dhaka with the exception of Saleh vai who lives in Rangpur and came to Dhaka on 22nd October riding 350 km and to be honest it was him who motivated me throughout the whole tour and it was him who was the true back-bone for every one of us.
23rd October:
Our start line was from Jatrabari flyover; we started our convoy at 6 AM and at a steady speed crossed Comilla where we had our and then Feni. Coming at Mirsharai we look a to the left which took us towards Khagrachori and to be honest starting from this point is when the tour started for all of us.
The was good, winding and the most important of all we had fresh air for most of the time. It was full of green, few months' back I said that Sylhet and Moulovibazar were the two GREENEST places in Bangladesh well I was wrong until I saw these three districts. Reroute we found a small to climb it up which was very high and steep and tricky. We reached Khagrachori by 2:30 PM and we had our in a name SYSTEM which funny enough has a curry which says BAMBOO FRY.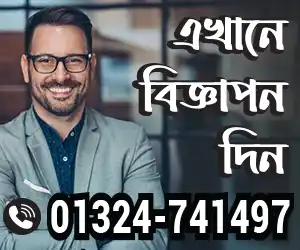 Also Read: Hill Track Journal 2015
We left the city by 3 PM and headed towards Rangamati, that was FUN to ride. There were sharp blind turns, roads that go up and down. The conditions weren't the best, there were pot holes but the worst things on this were the steel bridges which were generally covered with sand on the exit and on the entry.
This part of the world the roads aren't safe, they say not to ride after the sunset so we were in a hurry too but this is the place where I found a new GOOD rider in a book. Maruf vai, though most of the time he was leading our convey but in the middle when I took over the charge I was riding very hard to make sure that coming out of every corner I don't get to see his headlight. I was absolutely giving 100% but no matter what I do I never managed to lose him, he was there smiling whenever I was looking in my rear-view mirror.
We entered into Rangamati and just 10 km from out hotel here is where Saleh vai showed that despite he lives on flat land he too can do some high speed corning. I think without me everyone was trying to touch their knee while riding. This section of was designed to test the limit of how much you can lean on some corners. Finally at 5 PM we checked into our hotel after a ride of 350 km.
The view from our Parjatan hotel's balcony was epic as we had Kaptai right at the back of us. Some of us spend the evening roaming in the city while some went to smell some breeze on the Kaptai . We hangout a lot throughout the night, had and were fast asleep. Everyone was really excited and that excitement went up to the level when we heard what lays ahead us the next day.
24th October
Another early morning start, this time we have to leave our hotel at 5:15 AM to catch the ferry that travels between Rangamati and Bandarban crossing the Kaptai , but before that we had to cross 25 km of and well I will be a bit annoying throughout my article but it was majestic. The was very narrow, I think only two CNG can pass side by side at a time. But the most beautiful thing on this was the early morning fog.
While coming down the hills on the flat land we could see the thick fog that were playing on the sides, and the that was taking us towards the ferry dock right after the crossing that overlaps the Kaptai Dam was another majestic. The best thing on this was the roads which were cold, foggy and most important of all dust free.
We crossed the ferry and then headed towards Bandarban, that was cool too. It was a very tough thing to ride where you get a corner on every 200-300 meters and then also try to enjoy someone of the natural view of Bangladesh. We came over the city at 9:15 AM from here our guide Sachin received us and we headed towards Thanchi.
But before I go there I want to say something, the from Bandarban to Thanchi is roughly 80-85 km and to me that is the most DANGEROUSLY BEAUTIFUL in Bangladesh, yes I love Hatirjheel and I like Satchori but this is a different level , its like this that separates the MEN from the BOYS.
The views are epic, you wish you could stop on every single turn to take in some fresh and take loads of pictures. Nilgiri is an exclusive place these days, even if you want to go with your bike inside the resort area you have to pay 100 TK, something I don't get the reason why.
All through the tour we eat fresh bananas, papaya and lots of other fruits. The that goes sideways through Nilgiri is the meet up to Thanchi. There was a place where for straight 3.5-4 km you have to slop downwards by bike, such were the gradient of the that I turned the engine of the bike off during that time. Finally we reached Thanchi and we parked our bike by a side and left them and go to a place by a 2.5 hours boat ride into heaven.
You might also be interested in