Review of TVS Apache RTR 150 Hyper Edge
Published On 06-Jul-2014 08:28am , By Shuvo
Hello Riders, I Would like to share my experience of owning a Brand new Tvs Apache RTR 150 2014 White edition when it is in its initial stage, many of you might think it wouldn't be fair to judge a bike by riding it only 250 kilometer who is thinking this way they are absolutely right but I am writing it so that anyone can understand how well or poorly engineered this bike is because it is not tuned yet.
Ok enough of talking lets start from the beginning I used to ride a DAYUN 100-10 bike which was my first bike ,I was happy with that but I realize I need more power and I have to stick with the fashion as well so I have decided to buy something fashionable and more powerful .In my list there were 3 bikes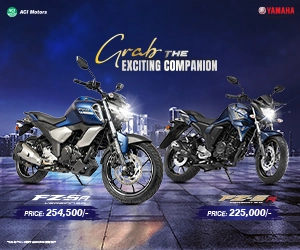 1. U.M Xstreet
2. Tvs Apache Rtr 150
3. Honda CB Trigger
U.M Xtreat was a good bike different styling good looks 180 cc engine ( 150 cc on paper) but there were no dealer in Sylhet that's why I took it off from my list. Honda Cb trigger has same case but when I visited TVS showroom and saw white Apache RTR 150 I was fallen in love and started searching different Indian blog to know the real truth about this bike. I will share the misconception about this bike which has spread by lot of less learned or inexperience riders in our country. I bought this bike 8th june 2014 that was a happy day for me. My bike was rolling out from show room for the first time.
First Impression:
When I my bike's papers were been prepared my brother in low told me to have a spin when I sat on my TVS Apache RTR 150 it was a such a good feeling I liked its sporty sitting position I had a short round up near showroom and I felt as if I have been riding this bike for so long everything was so controlled and solid ,after first test ride I told service engineer to loosen up the clutch a bit I like responsive clutch .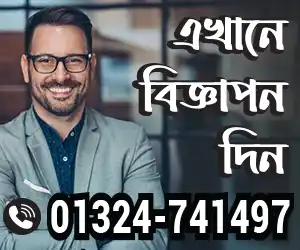 On that day I rode around 50 kilometer with in town under 50 km .Showroom owner told me not to cross 50km and not to cross 5 thousand rpm in first 1000 kilometer.
Engine:
Apache RTR 150 has got a hell of powerful engine which produces 15.2 Bhp and 13.1 nm Torque which produces its power to weight ratio 111bhp per ton which is highest in its segment where Honda cb trigger and fzs has got 102 bhp per ton . this bike pulls in low rpm which is good for good mileage and after crossing 4000 rpm it gives a punch then any one can realize why It calls RTR(Racing Throttle Response).
This engine is not as refined like Pulsar UG-4.5 or Hero Honda CBZ or Hunk it produces a growling sound like diesel engine and it tend to vibrate a little bit higher than other 150 cc engine but at the same time it produces more torque and bhp then other smoother engine of its rivals.
so you have to sacrifice a little comfort for sheer power and fun ,and that vibration is not like earthquake or intolerable what I felt was around 4000rpm 2nd gear it vibrates and you feel it other than that I took it around 80 km 5th gear 6000 rpm bike was butter smooth. You can easily escape that vibration if you shift around 3000 rpm in 2nd gear which is about 20km which is ideal to change gear to 3rd its not a big deal .
what makes this engine so much fun to its overtaking capability if you want to overtake any vehicle just downshift a gear and pull the throttle to 4000rpm it just goes its not only easy to overtake in town but it is fun as well no matter pillion in your back or not it just pulls when you cross 4000 rpm . Animalistic front headlight
Handling and Braking:
This bike is made for having fun and having sporty feel when you sit on it its riding position says it all it will intoxicate a slow rider to ride fast this bike sitting position is that sporty and it handles better than most of its rivals except Yamaha FZS and as I am not comparing this bike with Honda CBR 150R or Yamaha R15 V.2 because those to me are in different category by price and specification .
One of my close friend got a Bajaj Pulsar ug-4.5 I used to ride that bike sometime when I had a dayun compared to that Chinese bike pulsar seems to me a best handler bike but after buying RTR ,I realized how well engineered and how good handling bike is RTR because I have the privilege to ride those two bikes one after one on a nice twisty road of Sylhet airport road .
pulsar is a good handling bike no doubt about that but After making every corner with same speed around 60 km by leaning that pulsar I felt it tend to through its body weight on cornering upward on same corner when I crossed with RTR it just grips and stick with the road at least 3,4 inch inner side of road then Pulsar and I realize how amateur rider skids and ended up with accident in cornering with RTR because this bike is so well balanced and so much confidence you get in cornering if some one push it too hard with a such a torque (13.1nm) engine anyone could ended up in accident. This bike is for experience rider .
Braking of this bike is excellent no matter on a rainy surface or dry if you pull and push both the brake together it just bite the road and stops immediately .I had a situation where in a small alley I was around 60 km and a careless guy came out of me from nowhere I had to brake hard with in few inches it stopped I never felt insecure I did use both brakes together If I had used one brake result could have been different .On a wet surface 67kmph with pillion.
Tyres:
TVS Apache RTR 150 got grippe tyres from Tvs. its rear tyre size is 110/80/17 which is good on wet and dry condition. I took this bike in a rainy day on a wet twisty road with pillion around 67 kmph with great confidence even I lean on every corner to test tyres grip I never felt disappointed or insecure above picture will give you people idea how wet the road was .
Comfort:
I am not going to say it's a very comfortable bike but compared to its previous Tvs Apache Its far comfortable and for bike comfort it varies from person to person if you ask a elderly man (45-50) aged man he might say I want something smooth like hero passion if you ask a enthusiast stunt rider he might say I like fzs for its overall balance and power or some might say I like the buttery smooth ride of pulsar where he doesn't care about lacks of throttle feel.
If you ask whether I like my RTR or not I would say I love my ride every time I go for ride with it. This bike has one goal to give you a sporty feel from sitting position to carbon fiber coated finish of its body panel engine cowl on meter Tvs racing logo it all comes together and says yes you are ready to have fun if you think sporty feel is make you feel good than look no further and consider this is a comfortable sporty ride.
Misconceptions About TVS Apache RTR 150:
In our country there are lot of biker who has less idea about TVS Apache RTR 150 they say lot of misconceptions about RTR most of them never ridden RTR they spread it by word to mouth they says it vibrates like hell yes it vibrates around 4000 rpm 2nd gear a bit higher but you can easily escape that and my bike is only 250km running bike which never been serviced or tuned I never felt any vibration with in 5000 rpm and I asked lot of pillion that have you felt uncomfortable or any vibration everyone said nothing its comfortable.
Now come to its tyre and handling I have attached wet road riding picture in this review which might help everyone to understand there is no issue on wet with this bike. I repeat this bike is not for armature because it is very capable bike its very easy to reach high speed in a short time but if you are not experience enough to control this beast don't unleash its power because you are amateur.
I have heard some issue (hard gear) with gear shifting with new bike like cbz and Bajaj pulsar 150 before their first service ,my Rtr gear is like butter smooth even though I never changed or serviced it .now about top speed every time anyone share RTR top speed video or picture all other bike owner says meter problem. I found lot of video where r15 and rtr reached similar speed side by side then never says anything about r15 meter problem .
Yes I am defending TVS Apache RTR 150 but with the fact and what is true RTR is not best 150 cc bike in Bangladesh but we have to admit what is good in it. I haven't unleash anything from this bike I am waiting to service my bike on 500km and after 1000km I might be able to tune this bike according to my set up. I am happy what I have heard negative about this bike which most of them are wrong few of my friends who owned different brands bike everyone is saying good about this bike .I would suggest all the biker not to give negative comment before riding TVS Apache RTR 150 and judge it neutrally. I am writing this review so early because this bike is on its raw form and till it is so well engineered.
Future Plans with TVS Apache RTR 150:
There are some bike owner who overdo with their bike They try everything even their bike runs in good condition and some are careless they change engine oil twice a year after riding 5000 km but I don't want to be any of these kinds just do what is needed . My future plans are as follows:
1.Install 35 watt Hid Headlight as I am not happy with A.c Power headlight .
2.Use NGK iridium Spark plug which I have heard reduce RTR vibration .
3.Use havoline Super 4t Engine oil which I used in my dayun and gave me smooth gearshift and smoother engine with great mileage .
4. Install a silencer guard which could safeguard my rtr written plate denting from pillions foot . Sporty Riding Position of my RTR.
Pros and cons of TVS Apache RTR 150:
Pros:
1.Good throttle Response .
2.Sporty looks.
3.Good Handling and Braking .
4.Torque Engine.
5.Top speed and quick Acceleration recorded in speedometer .
6. Good Build quality.
Cons:
1.It vibrates little higher than other 150 cc Indian bikes.
2. A.C Power headlight which doesn't go with this bike .
3. Noise Engine .
I am a bike lover I respect all other bikes no matter which CC or which country is manufacturer but there are lot of other biker who neglect and insult different bike owner. This review of mine on TVS Apache RTR 150 most controversial bike in Bangladesh which will help to any neutral sensible person to understand about real truth about this bike. Ride safe and Enjoy your ride .
By Tayear Chowdhury
Note: You can send your motorcycle review to us. For Details Please Click Here
You might also be interested in