Race Motorcycles New Year Offer!
Published On 06-Jan-2018 01:18pm , By Saleh
Race Motorbikes Ltd the company who imported some of the best quality Chinese motorcycles in Bangladesh is giving away Race Motorcycles New Year Offer for the Bikers in Bangladesh. The offer is valid on 6 motorcycle models & will be valid till the stock runs out.

Race Motorbikes is a concern of Rangs group. Rangs Group is the sole distributor of Suzuki Motorcycles in Bangladesh & also Hyosung Motorcycles. They are working for the past 2 years with some of the best Chinese motorcycle companies.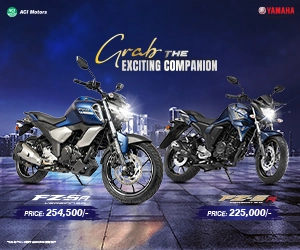 See All Updated Motorcycle Prices Here

Race City 100:
City 100 is a 100 cc commuting motorcycle which produces the 7.4 BHP from its engine. Race claims that it will return a mileage of 60 km/L. The bike feature alloy wheels & drum brakes but no tubeless tyres.

It is big enough for two grown up to sit on it & ride comfortably in city. The bike was price at 99,000 BDT & now currently for the New Year offer they priced it at 87,000 BDT.

See Available Motorcycle Brands in Bangladesh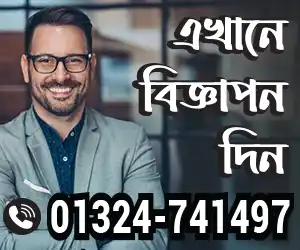 Race Fiero 150FR:
This is the same CF Moto 150 NK which is found in China where Race rebranded in their name in Bangladesh. You can find more details about this motorcycle in our Test Ride Review but for me this is one my most favorite motorcycle for its utter lunacy, as this is not a motorcycle for everyone but for riders who can tame a raging bike.

The motorcycle was priced at 209,000 BDT & currently for the New Year offer they priced the motorcycle at 194,000 BDT.

See Nearest Motorcycle Showroom Addresses To You
Race GSR125:
This is a 125cc sports motorcycle. The bike is a clone of Derby125 & it is made in China. The bike gets aluminum swing arm & front USD Suspension. Very soon we will publish a Test Ride Review article about it in our website so wait for space.
Currently during this New Year offer the motorcycle is priced at 240,000 BDT from 250,000 BDT.
Race SR125:
SR125 is a naked café racer motorcycle. The motorcycle didn't gained popularity due to it's price tag but with a lower down of price of 179,000 BDT from 199,000 BDT might attract some attentions.



They also reduced the price of Hyosung Motorcycles. Now Hyosung GTR will be available at 350,000 BDT while Hyosung GT 125 at 285,000 BDT. Race Motorcycles New Year Offer came at a time when most motorcycle companies are going for discount offer on their motorcycles. In the coming days more & more motorcycle companies will start to give their discount offer to the Bikers in Bangladesh.
To see the details of Bike prices in Bangladesh and Bike showroom addresses near to you visit BikeBD.Com. Stay with us for more updated motorcycle news keep visiting our website and subscribe to our BikeBD Youtube channel, also stay connected to our BikeBD Facebook Fanpage.
You might also be interested in