Race Fiero 150FR Travel Story: Ride to Satchori Tea Garden
Published On 17-Sep-2017 03:30am , By Saleh
Eid Holidays is a time for all to share the happiness. During this vacation, many of us visited their hometown to spend the time with their families and friends. Sadly I was stuck in Dhaka due to the lack of government holidays. So, few days after Eid vacation, I went on a short tour to explore one of the beautiful place in Bangladesh, Satchari at Hobiganj District. As we bikers, love to ride so this was a Ride to Satchari with Race Fiero 150FR.
Race Fiero 150FR Travel Story: Ride To Satchori Tea Garden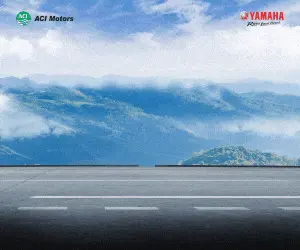 Satchari is a national park in the district of Habiganj. In 2005 the government built a 250 hectares Wild Life Preservation naming it Satchari National Park. It is one of the most beautiful places in Bangladesh & is situated just 125 -135 km away from Dhaka.This is a place where you can visit &go back to Dhaka on the same day. How to go there: I started my journey with my Race Fiero 150FR from Mohakhali bus stand and took the road through Purbachal 300 feet, which follows the way to Dhaka Sylhet highway. So, first you will cross Narshindi, then Bhoirob,then after that you will come to a roundabout at Brahmanbaria. Taking left from that place, you will meet another roundabout just after crossing highway Hotel Panshi at Madhubpur. Until this roundabout, you will be crossing around 120 km.
See All Updated Motorcycle Prices Here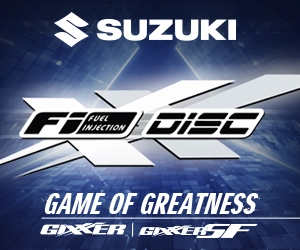 Coming to this roundabout you will go right to the Dhaka Sylhet old highway or Satchari highway, you can ask anyone there and they will give you the direction. Then you will cross some mini bazaars & after a ride of around 5 km you will enter a road, where on both sides of the road you will find tea gardens. What to see there: First thing first you will get to see lots of tea gardens. Some of the big names are Surma Tea Estate, Duncan Tea Estate, Satchori National Forest etc. Teliapara War Memorial is a place, which you would like to visit; it is situated with the Indian border.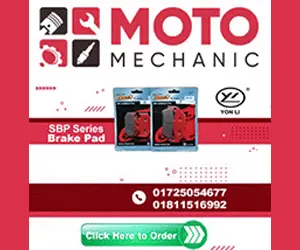 See Available Motorcycle Brands in Bangladesh
On 4th April 1971 Bangladesh Army officers had joined the struggle for the Independence of Bangladesh, and they met at Teliapara Tea Estate. This meeting played an important role for the 9 months long war against the Pakistani Army. There you will find a bullet shaped monument which was built in the memories of those soldiers of Bangladesh. You need ticket to enter; which costs only 5 BDT per person.
See Nearest Motorcycle Showroom Addresses To You
Surma Tea Estate is one of the oldest tea garden in Bangladesh; reaching there you can also visit Duncan Tea Estate, which is situated after Satchori National Forest. There are around 9 tea gardens on that area. And around 200+ species of trees at Satchari National Forest. Through that road you can join the main Dhaka Sylhet highway at Chunarughat. The whole road is approximately 20 km in length, both sides are covered with green leaves. Mostly are tea gardens. What to do there: Enjoy the scene and breathe in pure oxygen as much as you can. This is probably one of the most beautiful place to visit in Bangladesh, if you plan a day long trip from Dhaka. If you are lucky then you can get some local fresh fruits there, also you can buy some vegetables to take back home. You can buy some tribal clothes near Satchori National Forest.
Special Note: These are few guidelines which you must follow once you visit Satchari National Forest
There are no rest houses or hotels; so try to make a day long tour.
Distance from Dhaka-Satchori-Dhaka is approximately 350 km (including roaming around).
Weather is very hot & humid there.
Try to carry extra drinking water.
DO NOT LITTER or THROW plastics or papers into the nature, try to drop it in dustbins.
If you can't find any dustbin, put all trash in a poly bag so that you can carry it back to Dhaka to dispose it.
Even though there are very less traffic but there are lots of CNG & Trucks. You will find tea garden workers on the road so you might need to keep your eyes open & ride carefully.
Do not cross the SPEED over 60 km/h.
There are lots of blind corners so always press the horn on the corners.
You might find some animals like monkeys, lizards so ride carefully & do not disturb them or harm them.
Make sure you carry full tank fuel from Dhaka.
Start as early as 6 AM from Dhaka so that you can come back around 7-8 PM at night.
The total up down ride along with the roaming time there, won't take more then 10-11 hours.
There are lots of speed humps unmarked on the Dhaka-Sylhet highway, so try not to ride on that highway after daylight & keep your eyes open at day time.
Mobile network connection is rare to find in that area.
How was Race Fiero 150FR during the tour? It was cool as I mentioned in Test Ride Review of Race Fiero 150 FR,the rear suspension is a bit handful. Horn wasn't the best for highway ride but the ride was comfortable in the whole ride. Sports Mode & Eco Mode worked properly on the highway. The mileage I got during the whole ride was 38 km/L. Top speed I pickup up was 115 km/h, though I was limited due to bad road. As always the brakes of the bike gave very good feedback. A big challenge for me was the fuel as I said that Race Fiero 150FR requires high grade octane which is very hard to find on the highway & added to that the fuel tank of the bike is only 10 liters so covering 350 km with one full tank of fuel was a bit challenging.
Before the starting any highway ride, it is better to get the bike serviced 2 days prior to the tour& check the engine oil, brakes, coolant of the bike (if the engine is water cooled), tyre pressure & electrical system. If you have a motorcycle malfunction during the tour it will be very tough to find any help. Sometimes we look for some refreshments after a hectic week at office. Most of us only get Fridays as holiday and for bikers, holidays are the only time they can feel the freedom. We always look for some beautiful places close to Dhaka city where we can enjoy the ride & enjoy beauty of Bangladesh. Ride to Satchari with Race Fiero 150FR was one of the best experience of our day long trips. The place is close to Dhaka and I hope you will enjoy visiting it. Stay with us for more updated motorcycle news with our Facebook Fan Page & Do Subscribe to our Youtube Channel.
Read By Category:
You might also be interested in