Pulsar Stuntmania - The First Episode | Episode Details
Published On 25-Aug-2019 01:16pm , By Raihan Opu
Pulsar Stuntmania - The First Episode
The first episode of Pulsar Stuntmania was just broadcasted on 23rd August at NTV, and the following episodes are yet to be aired. Today, we are going to discuss everything that has happened in the first episode of Pulsar Stuntmania.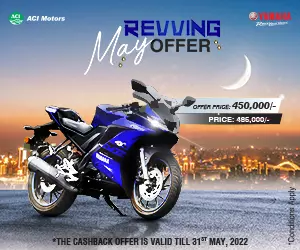 Pulsar Stuntmania is the first-ever motorcycle stunt-based reality show in Bangladesh. The first round of the event was a video submission, where Bike lovers of Bangladesh submitted a video that included their stunt skills and demonstration and they also needed to answer two questions, and then submit their video for qualification.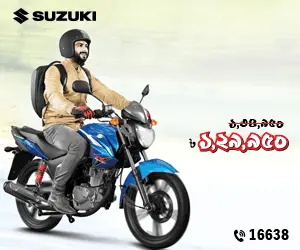 Pulsar Stuntmania - First Episode
The first episode of the Stuntmania first showed us a glimpse of how the audition process began. There were more than 8 thousand video entries, and the judges observed all of them. After that, they carefully selected 100 participants for the live audition.
Aslo Read: Honda CB Hornet 160R VS Pulsar NS160 VS Apache RTR 160
The live audition round took place on Residential Model School and College, where the selected auditioners were present. The program was hosted by Labonno, and there was a thorough and experienced judging panel. The judging panel included Hero Shipon, Hero Symon Sadik, Hero & Model Nirob, and Fight choreographer and Stunt coordinate Edward F Gomes (Source). There were 2 judge panels. Group A included Nirob and Edward F Gomes, and Group B included Symon Sadik and Shipon.
The audition started with the selected 100 contestants, and the judges started judging them. The selected stunt riders were performing all sorts of stunts. From basic wheelie to donut, from chainsaw to suicide burnout, there was everything. The judges were really impressed with some riders and their skills, and especially the presentation. On the other hand, luck wasn't in favour for some. The judges picked 30 of the best stunt rider among the 100 who gave the audition. There were some riders who were given a waiting status, meaning that if someone from the selected 30 quits or doesn't want to attend the next segment of the show, a rider from the waiting queue will be included. The selected 30 riders will be trained by professionals, and in the next episode, they will compete with all of their skills to get closer to their goal, and one of them will be the last one winning it all. The winner will receive a reward of 10 Lac Taka and a brand new Pulsar NS160.
The next episode of the Pulsar Stuntmania will be aired the next Friday, 31st August at 11:15 PM. The episode will be broadcasted on NTV, and it will also be at Pulsar Bangladesh YouTube Channel.
You might also be interested in