Rasel Industries Limited Is Giving 12 Months 0% EMI
Published On 09-Dec-2021 02:44pm , By Raihan Opu
After the COVID-19 pandemic, people are more interested in two-wheelers. Nowadays we see many two-wheelers running on the road. For these reasons, motorcycle companies are giving offers to customers. Rasel Industries Limited is the official distributor of Lifan Motorcycles in Bangladesh. They are coming up with 12 months 0% EMI.
Lifan is a popular Chinese brand in Bangladesh. They came up with the idea which is budget sports motorcycle. Bikers who are willing to ride a sports bike but have a budget problem can buy Lifan KPR in their budget.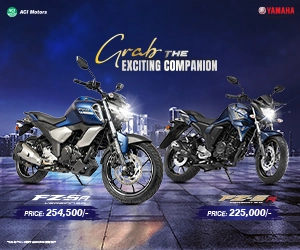 Rasel Industries Limited Is Giving 12 Months 0% EMI
KPR is one of the popular sports bike series. Alongside KPR they also have a wide range of products from Cruisers to Touring bikes.
Now Rasel Industries Limited come up with 0% EMI facilities. Customers who are willing to buy a Lifan motorcycle can buy it on 0% EMI. Five banks are giving this facility to customers.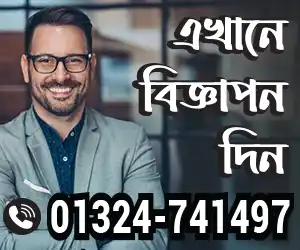 LankaBangla Finance Limited
BRAC Bank Limited
Eastern Bank Ltd
Southeast Bank Limited
The Premier Bank Limited
Customers can get 0% EMI facilities from these banks. 0% EMI means customers can buy motorcycles at market price, they don't have to pay the interest. It's a great opportunity for Lifan bike lovers to have a chance to get their desired Lifan motorcycle.
Click To See Lifan KPR165R NBF2 Test Ride Review
On the other hand, Lifan is taking pre-orders for their new scooter Lifan KPV 150. They have three versions of this scooter. One is without ABS, with ABS and Color edition (Queen and Youth edition).
Lifan KPV 150 (Non ABS) is BDT 280 000
Lifan KPV 150 (With ABS) is BDT 299 000
Lifan KPV 150 (Queen and Youth Edition with ABS) is BDT 310 000
With this pre-order customers will get 2 years of registration fee-free. For pre-booking and getting 2 years of registration customers have to fill up a form. In the form, customers have to fill up all data and choose their desired scooter. Lifan has a wide range of motorcycles from naked sports, sports, commuters, and touring. This EMI facility will help bikers and Lifan bike lovers to get their desired Lifan motorcycle.
If You want to Find Lifan motorcycle showroom near you visit Our Website. Stay with us for more update motorcycle news.
Creating a value of life isn't easy. But creating life valuable is easy. So I tried to creating value and make an impact. I like to work in a team that is cooperative and helpful. I like to share my knowledge and skills for the betterment of the company. Always find out the opportunities and use in a proper way.
You might also be interested in