Price Of CBU Motorcycles In Bangladesh Increase
Published On 24-Jun-2018 04:15pm , By Ashik Mahmud
During the month of Ramadan the Bangladeshi government announced that 2018-2019 budget. During the budget there were no major announcement about the tax increase or decrease on motorcycles but under the radar they slightly increased the tax of CBU Motorcycles. We think this will put an effect on the market and Price of CBU Motorcycles In Bangladesh Might Increase after 2018-2019 Budget.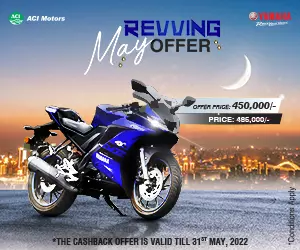 The import structure consist of 6 different things
Customs Tax
Supplementary Duty
Regulatory Duty
VAT
AIT
ATV
In the CBU (Complete Build Unit) Tax structure in all the other 5 tax segments the duty structure will remain the same, but the Bangladesh government has increase the ATV now by 1% which was 4% in the past. ATV is known as Advance Trade Vat. By increasing this by 1% the overall tax of a CBU bike will increase by 1.66%. So now the overall tax will be around 154% on CBU bikes which was around 152% before.
According to our math, the price of CBU motorcycles in bangladesh will go up by 3000 -6000 BDT depending on the models of bikes. Currently major motorcycle companies all bring bikes in CKD or in manufacturing process but companies like
Yamaha
only brings motorcycles in Bangladesh in CBU Condition. Price of most
Yamaha bikes
might go up by 3000 – 6000 BDT. Although there are no official confirmation from
ACI Motors
about this. Those companies price will come down in Bangladesh who will be going into manufacturing in Bangladesh, Bangladesh Government will help them in many ways in the future so that they can make the manufacturing process easy & fast and the people of Bangladesh can get motorcycle at lower cost in the future.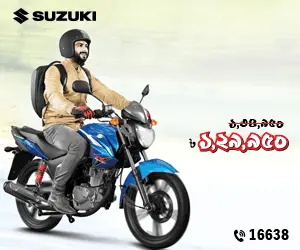 Most disappointing thing of all for me was that they didn't increase the engine cc limit in Bangladesh. I was expecting that they will give permission of 250cc motorcycles in Bangladesh but I think due to general election coming end of the year they backed out of it. For more information keep visiting our website and
facebook fan page
.
Published by Ashik Mahmud
You might also be interested in