New Walton Fusion 125EX Review,Features,Price,Specifications
Published On 27-Sep-2015 04:31pm , By Shuvo
Walton motorcycles are competitively arising around the globe. Be it from trading to manufacturing to creating enormous innovation of highly technology product to compete and outcast the other company with its incomparable and creative designs. Walton is successful in increasing the demand for its bikes and one of them is Walton Fusion 125EX. Lets start the Walton Fusion 125EX review.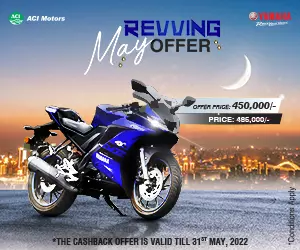 Walton Fusion 125EX Engine:
Coming with the punch line 'Speed for Life!' Walton has introduced its fuel economic version of the Walton 125 EX that features a 124cc heavy duty engine to power up this amazing rider. Though, it can't be categorized as a sports bike, it impressed everyone with its amazing design style and fuel economic features.
This bike comes with a single cylinder, four-stroke, and air- cooling engine of a Euro3 standard along with a displacement of 124cc. The Euro3 standard engine gives the benefit of more power of 9.0 @7500 rpm and torque of 8.8/7500.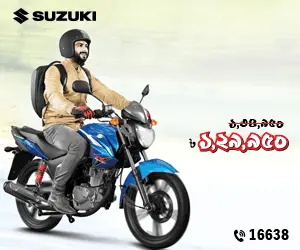 Mileage:
The CDI gasoline fired spark ignition engine enables you to ride longer than other models. This two-wheeler also comes with a low maintenance engine with anti-vibration technology. Not only this, but the Euro3 standard engine also provides a better fuel efficiency by giving a mileage of 55 km/L and fuel capacity of 15 liters.
Walton promises the riders to an ultimate driving pleasure with this fuel economic Walton Fusion 125 EX . The advanced drive dynamics made it even possible to save fuel even on city traffic. The bike got a transmission of five speed constant mesh gears along with a clutch of Wet type multi, Rear clutch plate, it got a diamond type tube based chassis and also comes with a battery power of 12V.
Features:
Moving on, this amazing two-wheeler of Walton also got some amazing features. The most interesting part of the new Walton Fusion 125 EX is its stylish body design and glossy appearance that will definitely add some luxury and style to your life. You will also like its impressive color accent on black and metallic blue. Starting from its donning new-generation look along with styling cues which is one in its kind, only from Walton motorcycles.
Fusion 125 EX got some strong durable attractive looking body parts, such as the stylish extension part at it's fuel , the UV protected transparent layer with Glorious graphics along with available colors, the long comfortable and stylish seats and many more. Walton won't dissapoint you atleast in terms of the looks. Apart from all these, the bike also features a digital gear display, phone indicator and anti-theft locking system. The bike's starting procedure is also very good, along with both electric and kick start there is also a remote controller starter which is something very unique.
Braking & Tires:
Well the best part about this bike is its braking system which is hydraulic on the front and drum on the rear. It ensure a close proximity braking, the braking system allows a screeching halt which can sometimes lead to toppling situations but at least it's better than having an accident. Moreover the five step adjustable rear suspension system along with gas reserved also contribute to a smooth riding of the bike. Moving on to its strong and stylish alloy wheels with front disc brake and a base of 1280 mm.
The bike also got a wide pattern tubeless tires of size 2.75-17 on the front and 3-17.00 on the rear which helps to add up the quotient of the bike. The tires of the bike are pretty fine as they are grained to the roads and they are also big and sturdy, made especially for Bangladeshi roads. We sure need such tires and braking systems, especially when riding on the streets of Dhaka city because of all those bumps and speed-breakers and of course the sudden overtakes of people or rickshaws, we sure need a smooth tires and immediate braking systems.
This two-wheeler comes with a dead weight of 122 kg and a dimension of (length X width X height) 2050x 910x 1290 mm. Now this is something really good, because the real handling test of a is when you are pushing it through some corners and Fusion 125EX being light weighted got its own advantage. The small weight and high ground clearance help the bike stay stable in those bumpy conditions, furthermore It also help to give you a rider friendly ergonomics and a slightly more comfortable ride.
See the current Market Price of Walton Fusion 125ex
Coming with a price tag of BDT 97,000/= the bike is available in three colors – Black color with green stickers, Black color with Blue stickers and Black color with red stickers. With all those amazing looks and features and with that Euro3 standard engine, which is bound to give you a better performance, better fuel economy, less maintenance cost and more reliability, This commuter of Walton is all set to bring you the pleasure of modern motor while reflecting the impression of modern era!
You might also be interested in