New Honda Motorcycle Showroom In Dhaka : Masminu Motors
Published On 17-Oct-2016 11:57am , By Saleh
New Honda Motorcycle Showroom In Dhaka. Bangladesh Honda Pvt Ltd opened new dealership in Dhaka city yesterday under the tag of Masminu Motors which is the sister concern of Masco Group at Jasimuddin Avenue Uttara,Dhaka,Bangladesh.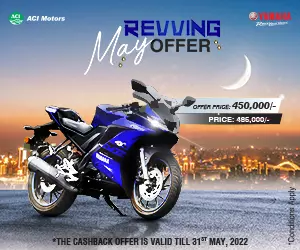 New Honda Motorcycle Showroom In Dhaka : Masminu Moto
This is BHL third dealership in Dhaka city after Kawran Bazar & Mirpur & 34th overall in Bangladesh. Team BikeBD was cordially invited in the opening ceremony for which we were very thankful to BHL & Masco Group.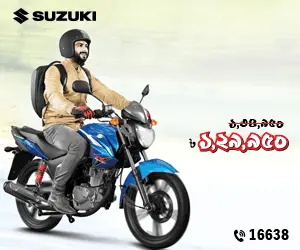 In the Grand Opening Ceremony from Masminu Motors side below personnel were present.
M. A Sabur (Chairman, Masco Group & Chairman, United Commercial Bank)
Ahmed Arif Billah (Managing Director, Masco Group and MD, Masminu Motors)
Fahima Akhter (Director, Masco Group)
Roman Ahamed (COO, Masminu Motors and Masco Properties Limited)
From BHL side the below personnel were present.
Mr. Yuichiro Ishii. (MD & CEO)
Mr. Rakhibul Hassan (Sr. Asst. Manager, Sales and Marketing)
Mr. Shahidul Islam ( Asst. Manager, Customer Service)
Md. Mustafizure Rahman ( Sr. Executive, Sales and Marketing)
During the launch ceremony Mr. Ishii said that Honda motorcycles is NUMBER 1 motorcycle brand all over the world and they also believe that they will become number 1 in Bangladesh as well, he promised to give the best design, fuel efficient and most reliable bikes for the people of Bangladesh.
After sales service will be their first priority & they will ensure that very soon that all the spare parts of motorcycles are available of all the current models to the customers. He requested that government to lower down the taxes of CKD motorcycles so that the bikers in Bangladesh can buy bikes at cheaper rates.
He also said that BHL still don't see the necessity of 250cc bikes in Bangladesh given the consumption of higher cc bikes in Bangladesh is very low. He explained that the TAX is very high & facilities for the bikes companies in Bangladesh are very less if we compare to our neighboring country India.
Officials from Masminu Motors said that they will give the clients the best after sales service and they will becomes the best dealer in whole of Bangladesh in terms of sales and service on behalf of BHL. Also very soon will start installment facilities for the bikers who will come to buy Honda motorcycles from their dealership.
Honda Bangladesh ltd was the first company to reduce the price of their bikes (CKD) after the Bangladeshi government reduces the import tax during the 2016-2017 budgets.
Honda Current Product Line Up & Price List:
| | | |
| --- | --- | --- |
| Model Name | Engine displacement (cc) | Current Price (as of 17th Oct 2016) |
| CD80 | 72 | 99,900 |
| Wave Alpha | 100 | 135,000 |
| Neo Dream | 110 | 142,500 |
| CB Shine | 125 | 163,000 |
| CB Trigger (SD) | 150 (air cooled) | 205,000 |
| CB Trigger (DD) | 150 (air cooled) | 215,500 |
| CBR150R (Indian) | 150 (PGMFI Water cooled) | 490,000 |
We Team BikeBD wish Bangladesh Honda Pvt Ltd & Masminu Motors all the very best for their new project and wish them success in the near future.
New Honda Motorcycle Showroom In Dhaka ADDRESS:
Masminu Motors
House: 6, Road: 1, Sector: 3
Jasimuddin Avenue Uttara
Dhaka: 1230
Mobile: 01614222470
Facebook Fan Page: https://www.facebook.com/MasminuMotors
On behalf of Team BikedBD who were present in the opening ceremony:
Suvro Sen: Founder & Chief Editor.
Md. Saleh: Editor.
Wasif Anowar: Editor & Test Rider.
You might also be interested in