Motorcycle Service Center In Bangladesh - 3S Center
Published On 16-Jan-2018 05:37am , By Raihan Opu
Motorcycle market in Bangladesh has boomed a lot in the year 2017 with a record 400,000 units sales across the country. This was possible due to the bigger motorcycle companies coming together with 3S centers. Today we will discuss more in depth about Motorcycle Service Center in Bangladesh which mostly are now are in developed in 3S centres.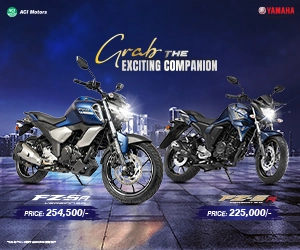 ACI Motors the sole distributor of Yamaha motorcycles in Bangladesh is a good role model, they operate around 38 3S centers all across Bangladesh. Most companies these days are building 3S service centers in Bangladesh.
So what is this 3S Centre? 3S stands for Sales, Service & Spares. In the past the motorcycle companies only used to give dealership to the people who just have a showroom but most of the time to get the service the biker has to go to a central service centre located far away from the place he bought the motorcycle. But companies like Yamaha & Honda have a different concept.

They open a new venture of using computerizes system service centres .Yamaha & Honda are the only two brands in Bangladesh who only appointed dealers who can afford 3S centres. This not only creates their brand value but also increased the brand image. Lets now discuss in details what else we have in 3S centres.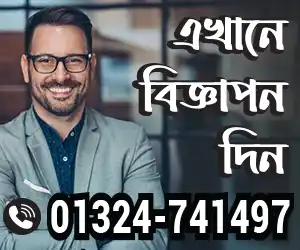 We will give some idea about 3S centres taking one of Yamaha's popular dealer, Crescent Enterprise @ 60 feet Mirpur, Dhaka. It has a area of 3700 square feet.
SALES
Sale is a big part of a company to grow. You need to have the right product for the market & at the same time you need to make sure that you present the product well to the customer. To achieve this Yamaha has the following in their 3S centres.
Display Area: This is the place where motorcycles are displayed. Yamaha display all their models with the most attractive colour option. This helps the biker to see the motorcycle in a 360 degree with in depth analysis of every part.
Discussion Room: Every Yamaha 3S centres have this discussion room. Here bikers can discuss with the marketing team in details about their motorcycle which will also help him to know more details about the bike he want to buy.
Reception: Here the bike will be able to carry out all his sales formalities & will collect all the necessary documents which will be required to run the motorcycle on the road. Most 3S centres have female representative who look after the customer service. They help the bikers to meet the sales team & make sure the customers get to know better about the brand & motorcycle.
Stock Zone: Here bikes are stock, after selecting a particular model the bike gets to choose between 4-5 bikes to see which one is the best if he has any doubt in him mind. The customer can also choose from different colours.
SERVICE
Motorcycle service centre in Bangladesh is a big thing now for the bikers. Most Yamaha motorcycles which are now in Bangladesh are fuel injected. So ACI Motors appointed a group of specially trained service mechanic & due to FI system they have to use special tools to service the motorcycles.
Diagnostic Tools: With the help of Diagnostic tools you can solve any fuel injected issue very easily; also it takes very less time to solve the issue. So far as per our understanding no other motorcycle company has this tool at their motorcycle service centre in Bangladesh.
OIDT: This tools help to find out any issue within the sensor of the bike. If there are any issues they can find it out & solve it out very easily.
Fuel Injector Cleaner: This help to clean the fuel injection of the motorcycle. These days all Yamaha R15 V3, Yamaha FZS & Yamaha Fazer which comes are Fi bikes & due to bad fuel we need to clean them at regular interval. This is a new tool for motorcycle service centre in Bangladesh.
Waiting Room: When the bike is service the bikers can wait in the waiting room which is covered by glass. They can use FREE Wifi & also through glass they can see their working of mechanic on their motorcycle. The area is air conditioner & has newspaper & magazine to study with so that the rider don't get bored during the time when their bike is serviced.
Spares
The last part of 3S is the availability of spare parts. Here you will get all the spare parts of all the available motorcycle models of Yamaha, which are distributed by ACI Motors. You will get the surety of original spare parts & also the prices are fixed across all Yamaha authorized dealers in Bangladesh so can't be over charge.
The main purpose of 3S Centres is to assure the customer that they didn't only buy a motorcycle but also bought a brand value with it. This is a brief detail about Motorcycle Service Centre in Bangladesh or 3S centres. With brands like Yamaha & Honda setting a standard we are expecting more Indian & Chinese brands will come forward to work on 3S centres in the near future.
Creating a value of life isn't easy. But creating life valuable is easy. So I tried to creating value and make an impact. I like to work in a team that is cooperative and helpful. I like to share my knowledge and skills for the betterment of the company. Always find out the opportunities and use in a proper way.
You might also be interested in